The Game Kitchen and Team17 have now delivered on their promise of official Linux (and macOS) support for Blasphemous as it's now available.
Set in a world where a foul curse has fallen upon the land simply known as The Miracle, which visibly and tangibly manifests peoples "guilt, repentance, mourning and every pain of the soul of all kind". You play as The Penitent One, sole survivor of a massacre known as the Silent Sorrow. Trapped in an endless cycle of death and rebirth, it's down to you to free the world from this terrible fate and reach the origin of your anguish. It sounds quite horrible but it sure does make for an engrossing setting.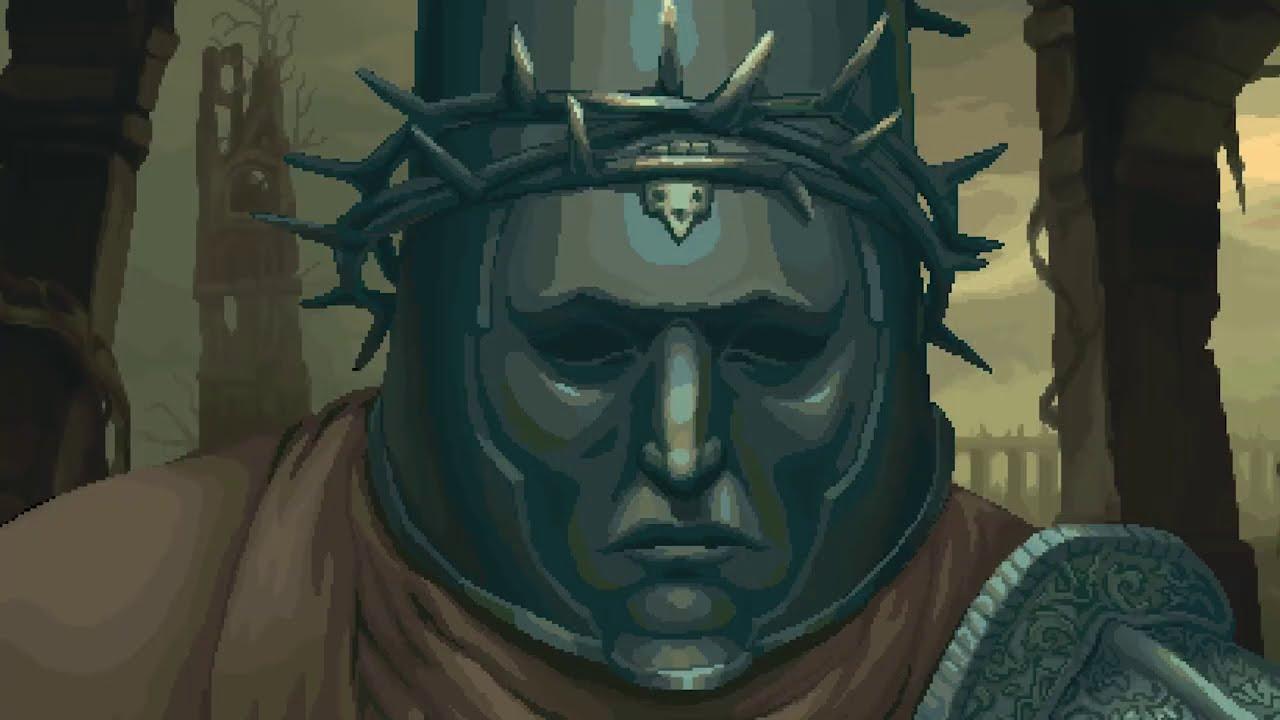 Feature Highlight:
Explore a Non-Linear World: Overcome fearsome enemies and deadly traps as you venture through a variety of different landscapes, and search for redemption in the dark gothic world of Cvstodia.
Brutal Combat: Release the power of Mea Culpa, a sword born from guilt itself, to slaughter your foes. Acquire devastating new combos and special moves as you purge all in your path.
Executions: Unleash your wrath and relish in the gory dismemberment of your adversaries - all in beautifully rendered, pixel-perfect execution animations.
Customise Your Build: Discover and equip Relics, Rosary Beads, Prayers and Sword Hearts to give you the new abilities and stat boosts you need to survive. Experiment with different combinations to suit your playstyle.
Intense Boss Battles: Hordes of gigantic, twisted creatures stand between you and your goal. Learn how they move, survive their devastating attacks and emerge victorious.
Unlock the Mysteries of Cvstodia: The world is full of tormented souls. Some offer you aid, some may ask for something in return. Uncover the stories and fates of these tortured characters to gain rewards and a deeper understanding of the dark world you inhabit.
They mentioned that the newly supported platforms are fully up to date with all the latest goodies too.
Note: we were sent a key by the developer some time ago. Performance seems wonderfully smooth, gamepad input works great with the Xbox One controller (working vibration and all). I did notice a minor issue with some missing gamepad prompts when it tells you how to access you inventory (bug report) and the map but it's perfect other than that. Looks like it was worth the wait and the port seems great. Certainly doesn't ease you into it, with a huge enemy jumping into screen within the first few minutes and wow - does it get intense quickly.
Pictured: the new Linux port of Blasphemous in action. Shortly before my first death.
Some games you pick up and you just get that instant feeling of a connection, Blasphemous gave me that right away. Not surprised it's seen such good reviews from other critics and users alike, this is going to be good. Challenging, sweat-inducing frantic action but what awesome world-building it has to get you pulled in right from the start.
You can buy it from Humble Store and Steam for a key, and hopefully at some point the Linux build will be up on GOG.
Some you may have missed, popular articles from the last month: