What could take the crown for the funniest Linux game this year, Helheim Hassle released earlier in August and it's a genuine delight to play through. Note: key provided by the developer after the release.
Created by Perfectly Paranormal, the same developers who made Manual Samuel, with Helheim Hassle taking place in some weird shared universe they created. You are Bjørn, a pacifist viking who runs away from battle surrounded by those who thirst for a good fight but you end up dying and go to Valhalla.
The problem is, The All Father is quite serious about constant fighting in Valhalla and for Bjørn, it's like a nightmare. Thankfully, what appears to be hundreds of years later you end up being resurrected to be a translator of 'Norse code' for a skeleton who wasn't actually supposed to be reviving anyone and it looks like the revival didn't quite go as expected.
Helheim Hassle is a platformer, although not of the usual sorts. It's a story-driven puzzle adventure, one where your character is able to detach body parts to get to places you ordinarily wouldn't be able to fit or reach. Like a head that pops off your neck to then roll around. It's completely absurd and yet so damn good. It works because of how ridiculous the comedy in the game is with lots of puns, slapstick and all sorts of foolishness. This is a game where you meet a Viking living in a cave that married a rock after all. Don't expect serious humour but oh gosh it's fun.
Some of the humour is semi self-aware too, which I quite enjoyed. Not quite fourth wall breaking but humour focused on the game world. Jokes about how you completed other puzzles quickly, an area that's jokingly not finished as it's under renovation and more like that.
It gives a whole new meaning to using your head.
Being able to remove body parts and move them around clearly is some kind of superpower, which comes with many advantages. You're going to need all of them too, as some of the puzzling and platforming is a little on the tricky side. You can removed a head to go rolling into a small space to hit a button, while your body becomes lighter and can jump further with no head. It only adds to the hilarity of it from there and continues being great fun as you progress through.
The way it trickles in more complicated parts is done very well. You gradually get access to do more with body parts from simply detaching your head, to then being able to throw it around and more. I couldn't help but chuckle along with it, as I start throwing my head around in the early sections while also doing a little platform jumping as some sort of goblin is distressed about me "exploiting the mechanics" as they haven't even figured out what they're doing with their in-construction puzzle.
What really caught me off-guard was how your arms move when you get to detach them. I'm not sure what I was expecting but Helheim Hassle clearly had a lot of thought put into the smallest things. Being able to detach an arm, then have it run along by the fingers with a little shuffling sound was just brilliant. Controlling a severed arm to throw a severed head might just be the highlight of my week, as incredibly weird a thing that is to say. In Helheim Hassle there's a lot of that involved and it never gets old.
How it starts throwing more complicated parts at you is clever, as you need to repeatedly mix and match body parts and where you will send each part. Sending your main body one way, while your arm and head go another, or even a head with a single arm attached so you can reach through gaps but still interact and throw. Great fun. Lots of laughter.
If you're needing a good time, with a game that will test you as you go on your adventure then Helheim Hassle should be the next game you buy. The high production values that went into it clearly showed as they've made a truly funny game with a wonderful voice cast that really helped to bring it all to life.
You can buy it on Humble Store and Steam.
Missed the original release? You can see the trailer below: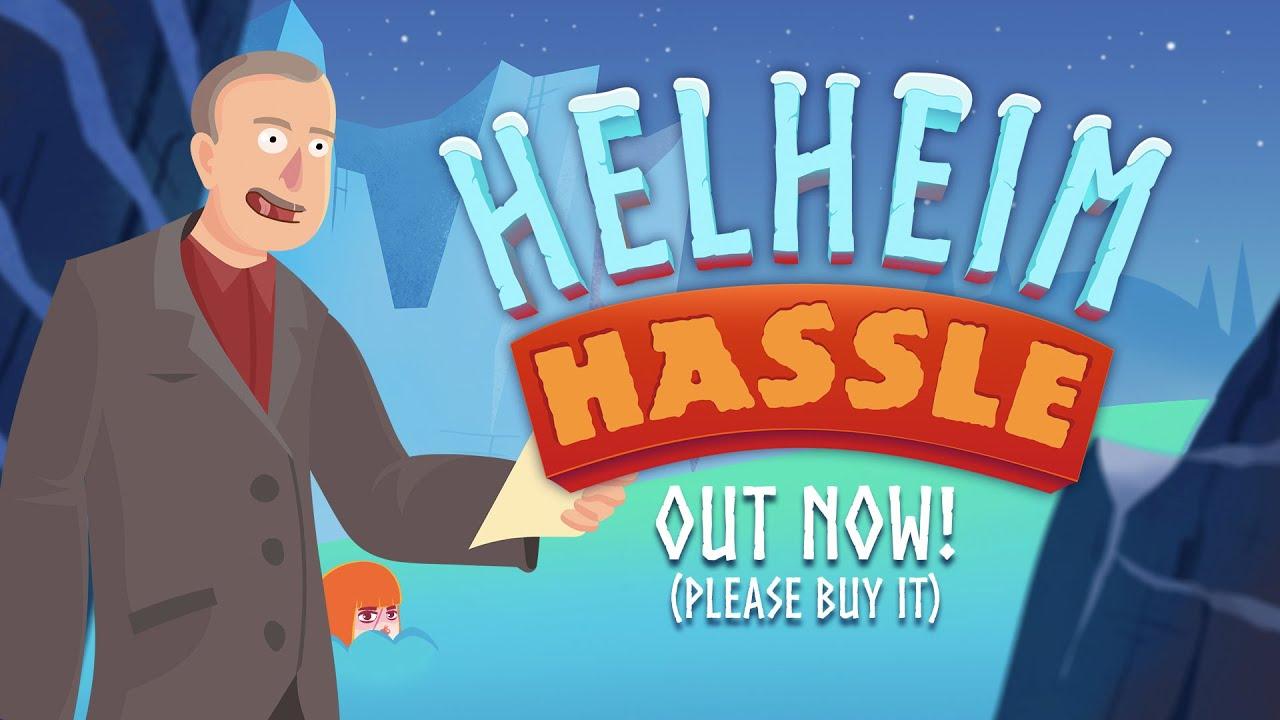 Some you may have missed, popular articles from the last month: