Available now in Early Access, the online platformer shooter Soldat 2 brings in the full charm of the original classic that took the early internet by storm and will continue to expand it.
If you played the original - right now it's very much as you expect. Fast paced, ridiculous, seriously easy to get into and really rather fun. You can't ask for much more in a military-style platformer shooter, it does exactly what it sets out to do. You run, you throw a grenade, you spray and pray and hopefully get a few frags along the way. Slightly prettier than the original but still just as insane.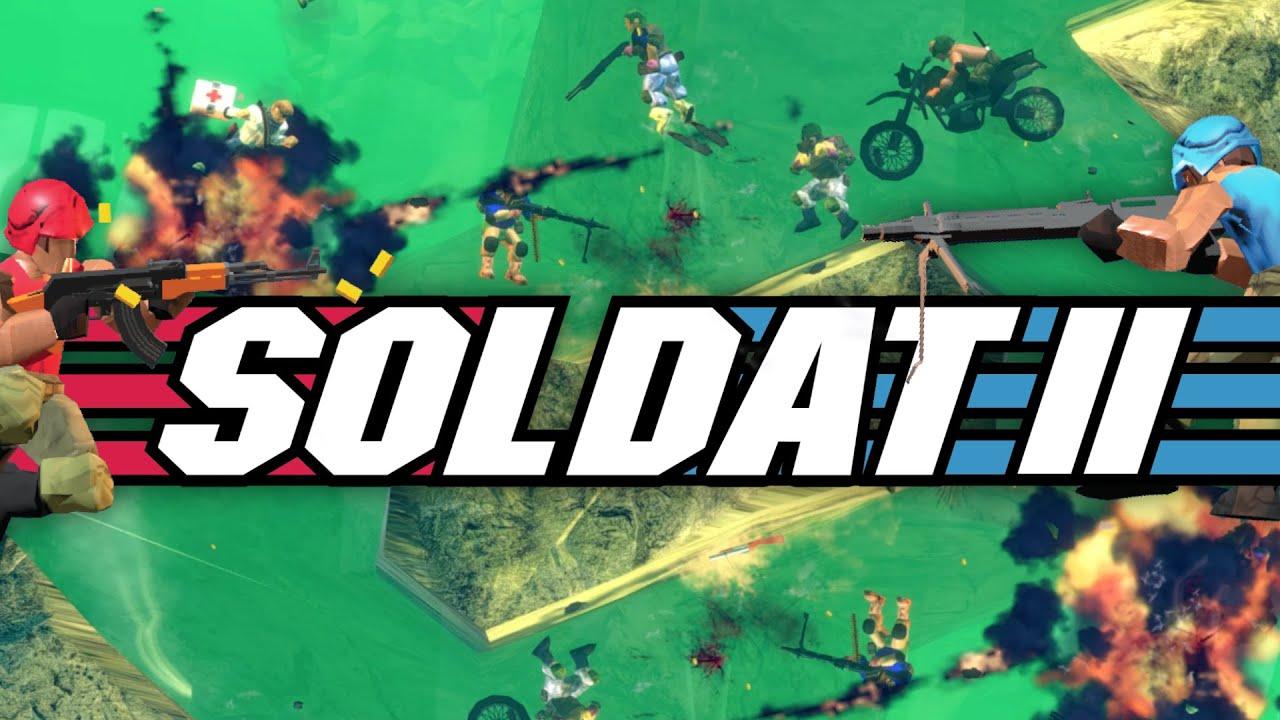 Keeping in mind there's a lot that's unfinished, some parts of it don't quite work correctly or entirely and more - all the usual issues you expect in a fresh Early Access game. They're doing this as a properly early title too. This is not a mostly finished game looking for testing going into Early Access - it's being continually developed with feedback from early players.
What they said is already in it:
Online multiplayer (with dedicated servers)
Iconic physics-based movement
Essential multiplayer gamemodes (capture the flag, point capture, battle royale)
Procedurally generated and designed levels
Realistic weapons and military equipment
Ragdoll physics and over the top violence
Singleplayer & custom battle sandbox
Lo-fi mode for clarity or potato pc's
Built-in gif recording!
Plenty more is to come including more of pretty much everything: levels, weapons, vehicles - you name it and it probably will get it at some point. The big idea with Soldat 2 is to be a platform for others to create, as much as it is a game itself so it's going to have full modding support for all sorts of community content.
Find Soldat 2 on Steam now. It's 10% off until September 29.
Some you may have missed, popular articles from the last month: