Today AMD formally revealed the next-generation Radeon GPUs powered by the RDNA 2 architecture and it looks like they're going to thoroughly give NVIDIA a run for your money.
What was announced: Radeon RX 6900 XT, Radeon RX 6800 XT, Radeon 6800 with the Radeon RX 6800 XT looking like a very capable GPU that sits right next to NVIDIA's 3080 while seeming to use less power. All three of them will support Ray Tracing as expected with AMD adding a "high performance, fixed-function Ray Accelerator engine to each compute unit". However, we're still waiting on The Khronos Group to formally announce the proper release of the vendor-neutral Ray Tracing extensions for Vulkan which still aren't finished (provisional since March 2020) so for now DirectX RT was all they mentioned.
Part of the big improvement in RDNA 2 comes from what they learned with Zen 3 and their new "Infinity Cache", which is a high-performance, last-level data cache they say "dramatically" reduces latency and power consumption while delivering higher performance than previous designs. You can see some of the benchmarks they showed in the image below:
As always, it's worth waiting on independent benchmarks for the full picture as both AMD and NVIDIA like to cherry-pick what makes them look good of course.
Here's the key highlight specifications:
|   | RX 6900 XT | RX 6800 XT | RX 6800 |
| --- | --- | --- | --- |
| Compute Units | 80 | 72 | 60 |
| Process | TSMC 7nm | TSMC 7nm | TSMC 7nm |
| Game clock (MHz) | 2,015 | 2,015 | 1,815 |
| Boost clock (MHz) | 2,250 | 2,250 | 2,105 |
| Infinity Cache (MB) | 128 | 128 | 128 |
| Memory | 16GB GDDR6 | 16GB GDDR6 | 16GB GDDR6 |
| TDP (Watt) | 300 | 300 | 250 |
| Price (USD) | $999 | $649 | $579 |
| Available | 08/12/2020 | 18/11/2020 | 18/11/2020 |
You shouldn't need to go buying a new case either, as AMD say they had easy upgrades in mind as they built these new GPUs for "standard chassis" with a length of 267mm and 2x8 standard 8-pin power connectors, and designed to operate with existing enthusiast-class 650W-750W power supplies.
There was a big portion of the event dedicated to DirectX which doesn't mean much for us, but what we've been able to learn from the benchmarks shown is that they're powerful cards and they appear to fight even NVIDIA's latest high end consumer GPUs like the GeForce 3080. So not only are AMD leaping over Intel with the Ryzen 5000, they're also now shutting NVIDIA out in the cold too. Incredible to see how far AMD has surged in the last few years. This is what NVIDIA and Intel have needed, some strong competition.
How will their Linux support be? You're probably looking at around the likes of Ubuntu 21.04 next April (or comparable distro updates) to see reasonable out-of-the-box support, thanks to newer Mesa drivers and an updated Linux Kernel but we will know a lot more once they actually release and can be tested.
As for what's next? AMD confirmed that RDNA3 is well into the design stage, with a release expected before the end of 2022 for GPUs powered by RDNA3.
You can view the full event video in our YouTube embed below: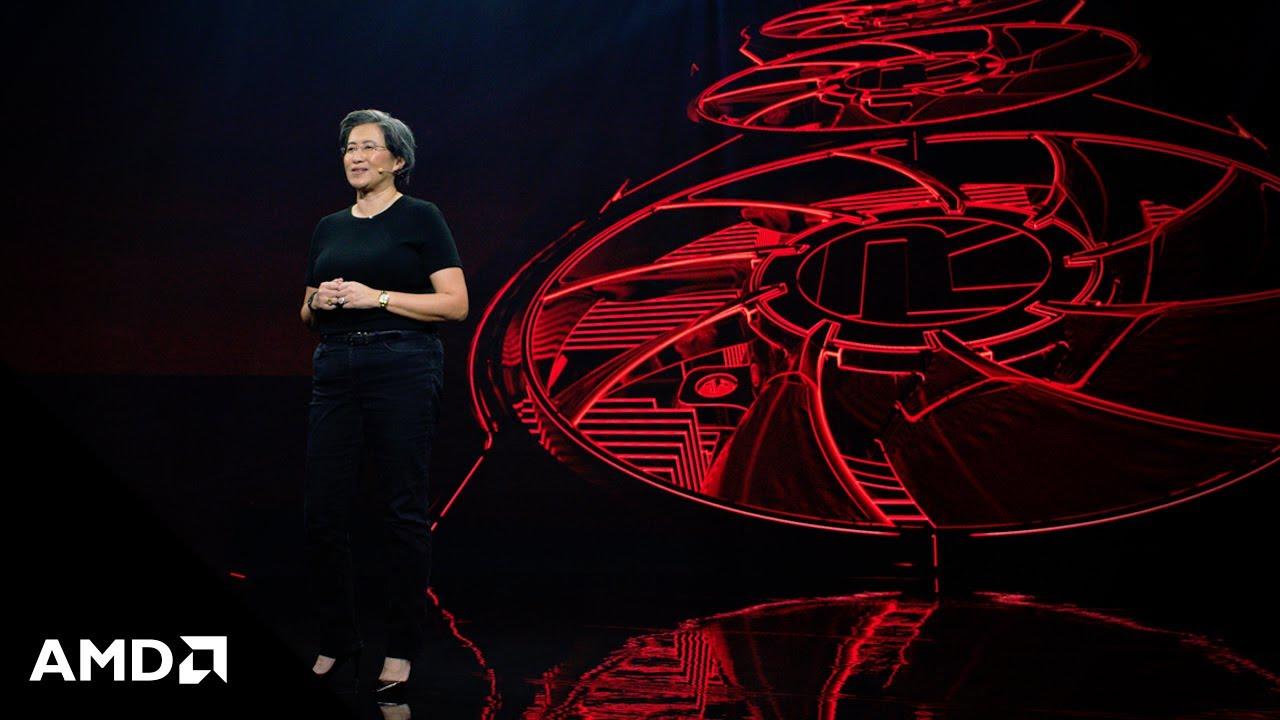 Feel free to comment as you watch as if you have JavaScript enabled it won't refresh the page.
Additionally if you missed it, AMD also recently announced (October 27) that they will be acquiring chip designer Xilinx.
Some you may have missed, popular articles from the last month: