After a successful crowdfunding campaign on Kickstarter back in 2018 and then over a year in Early Access, Monster Sanctuary is now set for a full release.
It's going to leave Early Access on December 8, and they've confirmed that the launch of Monster Sanctuary will include brand new content to expand the experience even further.
Denis Sinner, the Managing Director at Moi Rai Games mentioned "The full release of the game will bring an exciting five-year journey to an end. Monster Sanctuary originally started out as a hobby project of mine while having a normal day job, and back then I couldn't imagine that it would be released as a full-fledged game on multiple platforms with a publisher on my side. Ever since we launched the game into Early Access last year, the community feedback we've received has helped to improve the game and make it the best possible experience."
To go along with the release date announcement, they have a new trailer too: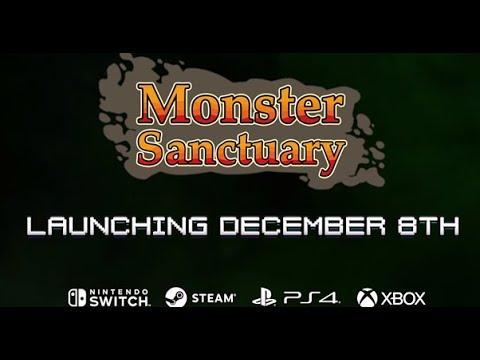 Feature Highlight:
Overcome and collect beasts: Creatures great and small are available to collect and battle, and can be upgraded via deep skill trees
Become the best Monster Keeper: A mysterious force threatens the peace between monsters and humans, and players will unravel these secrets through the story
Battle in strategic 3v3 combat: Player rosters of monsters can fight AI or other players in a turn-based 3v3 system, using elemental attacks and combos to devastating effect
Discover a deep Metroidvania world: From the depths of the Underworld to the heights of the Snowy Peaks, there is plenty to explore, and hidden areas to uncover using monster skills
Items and gear aplenty: Players will find a plethora of useful items on their journey, which may even open new avenues of navigation.
If you want to get Monster Sanctuary you can do so on the Humble Store or Steam.
Some you may have missed, popular articles from the last month: