Lights! Camera! Scalpel? SEGA and Two Point Studios have a pretty amusing sounding DLC on the way with Two Point Hospital: Culture Shock. Releasing October 20, this new expansion turns things up a notch with the most illnesses included than any of their previous DLC packs.
"Face televisual shenanigans at Plywood Studios as you look to launch a hit medical drama with washed-up film star Roderick Cushion. Head to Mudbury Festival and grab lyrical headlines with musical headliners while serving burgers from questionable vans. Finally, savour the affluent aromas of high society life at Zara's very own Fitzpocket Academy. Socialise, hobnob, and boost that VIBE darling, because if you don't who will?"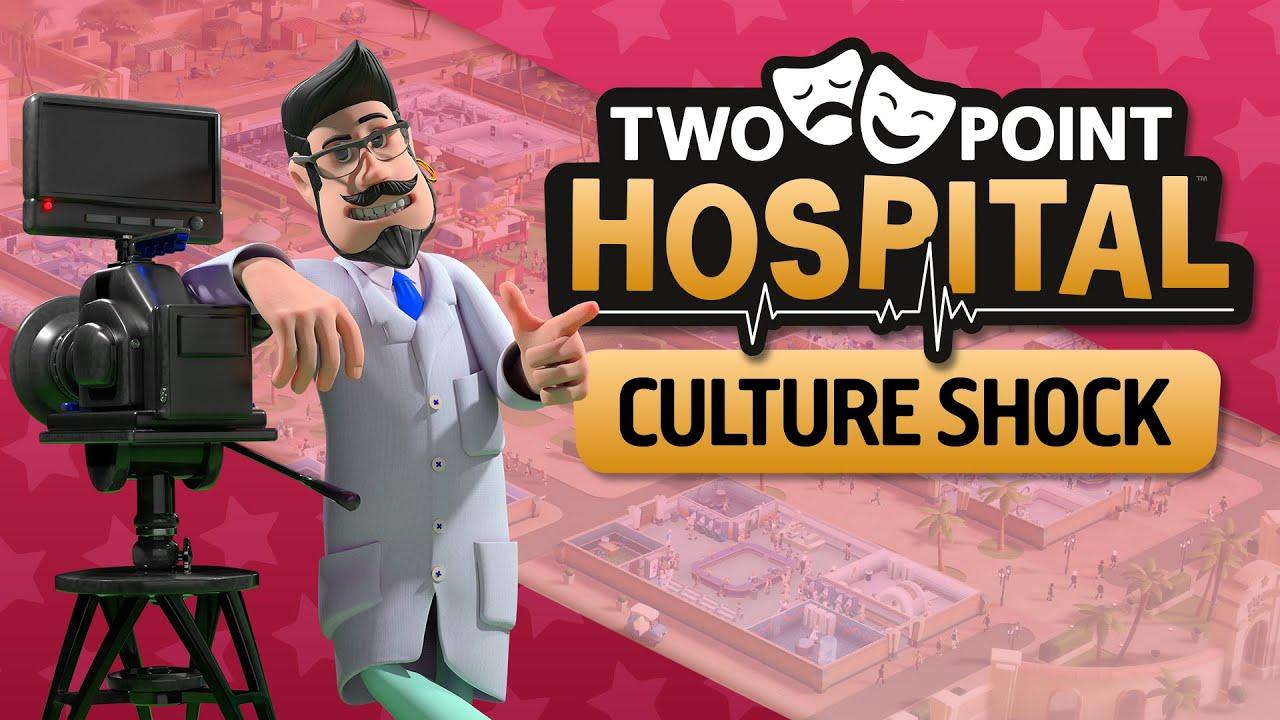 Feature Highlight:
3 fabulous new locations
3 new, fully animated cure machines
12 new visual illnesses
36 new illnesses in total
New gameplay
New music, DJ and tannoy lines
These new illnesses will include some nicely themed issues like: Stunt Trouble, Wardrobe Malfunction, Writer's Block, Square Eyes, Fourthwall Problem, Stage Hand and so on. I bet they had a lot of fun coming up with all the different names this time. It's just a shame that once again, only a small set of them are visually new. Still, more of a good thing is always nice to see and Two Point Hospital is great.
Pick up TPH on Humble Store and Steam.
Some you may have missed, popular articles from the last month: