Ready to make fun of your friends? The Jackbox Party Pack 7 has been released along with five amusing games. Still one of the best party games around. Well, party game…packs. Then again it should be, it would be a bit weird if a Party Pack was a bit rubbish for a party wouldn't it.
Here's what's included this time:
Quiplash 3 - The say-anything threequel Quiplash 3 (3-8 players). It's a head-to-head battle of the wits as you give hilarious responses to quirky prompts while everyone else votes for their favourite!
The Devils and the Details - The collaborative chaos game The Devils and the Details (3-8 players). You're a family of devils working together to survive in suburbia. Can you handle the daily torture of human life?
Champ'd Up - The drawing fighting game Champ'd Up (3-8 players). Create absurd characters that will battle over unusual titles. Can you take down the heavy favourite?
Talking Points - The on-the-spot public-speaking game Talking Points (3-8 players). Give a speech responding to picture slides you've never seen before or be the Assistant and approve pictures as fast as you can. Just keep talking whether it makes sense or not.
Blather 'Round - The pop culture guessing game Blather Round (2-6 players). Describe your secret prompt with a very limited vocabulary and hope that someone can figure it out in time. It's a "GOOD" "FUN TIME" "EXPERIENCE."
Check out their new trailer too: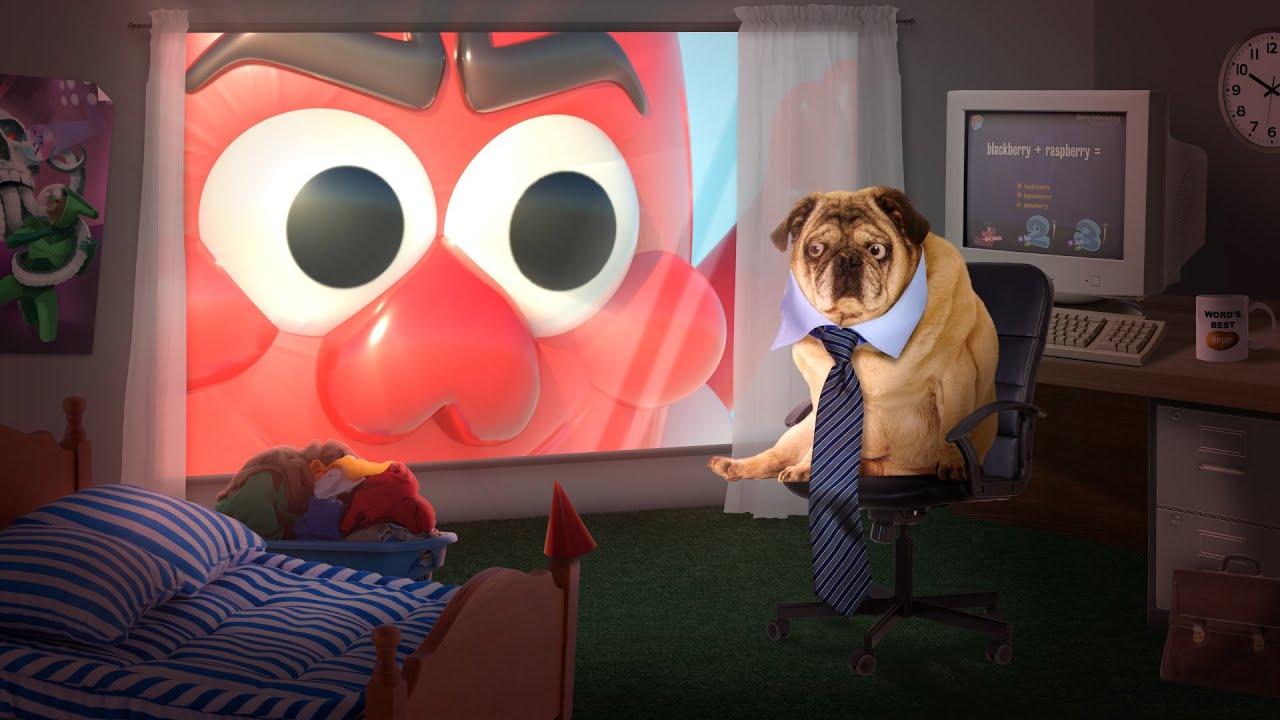 Something to be aware of, is that unlike the translated Quiplash 2 InterLASHional, The Jackbox Party Pack 7 is in English only. Just like their previous entries, it's designed primarily for local multiplayer. Anyone with a phone or a tablet can join in, and it's perfection when you have a few people available.
During the COVID19 quarantine, games and packs like this are a fantastic way to mix-up your day and they can be a huge amount of fun with family and friends you're able to see. Especially the drawing games like Champ'd Up, as they're quite accessible compared with the question and answer types and can be pretty hilarious when you have zero artistic talent and get beaten by an 8 year old like me. Even if you've not got anyone around, thanks to the mechanics of how people join games through the browser - you can still play it online with others, as long as you have something that can share the main game screen. For more info, they made an explainer video on it,
You can buy it on Humble Store and Steam.
To celebrate their new release, Jackbox has also put up a bunch of their other packs and standalone games on sale from now until October 19. Check out their fancy Steam sale page here for that.
Some you may have missed, popular articles from the last month: