Total Annihilation is still to this day, one of the best RTS games ever made. I'll engage in fisticuffs with anyone who disagrees and Beyond All Reason is pursuing the ideal of Cavedog's classic.
Built upon the tried and tested open source Spring RTS game engine, itself originally created to bring Total Annihilation into 3D that went on to become a platform for lost of TA-styled games. Much like the classic along with later titles like Supreme Commander, Beyond All Reason is paying attention to the small details as well as being a real-time strategy game on a huge scale.
You can have hundreds of units per side at any one time with lots of different unit types across land, sea and air with a strategic zoom often being needed to get a look at what's going on. This is where you zoom right out, so all units and buildings turn into icons. Close up though, Beyond All Reason is quite a pretty game.
The developer also showed off a long game on YouTube to show it off: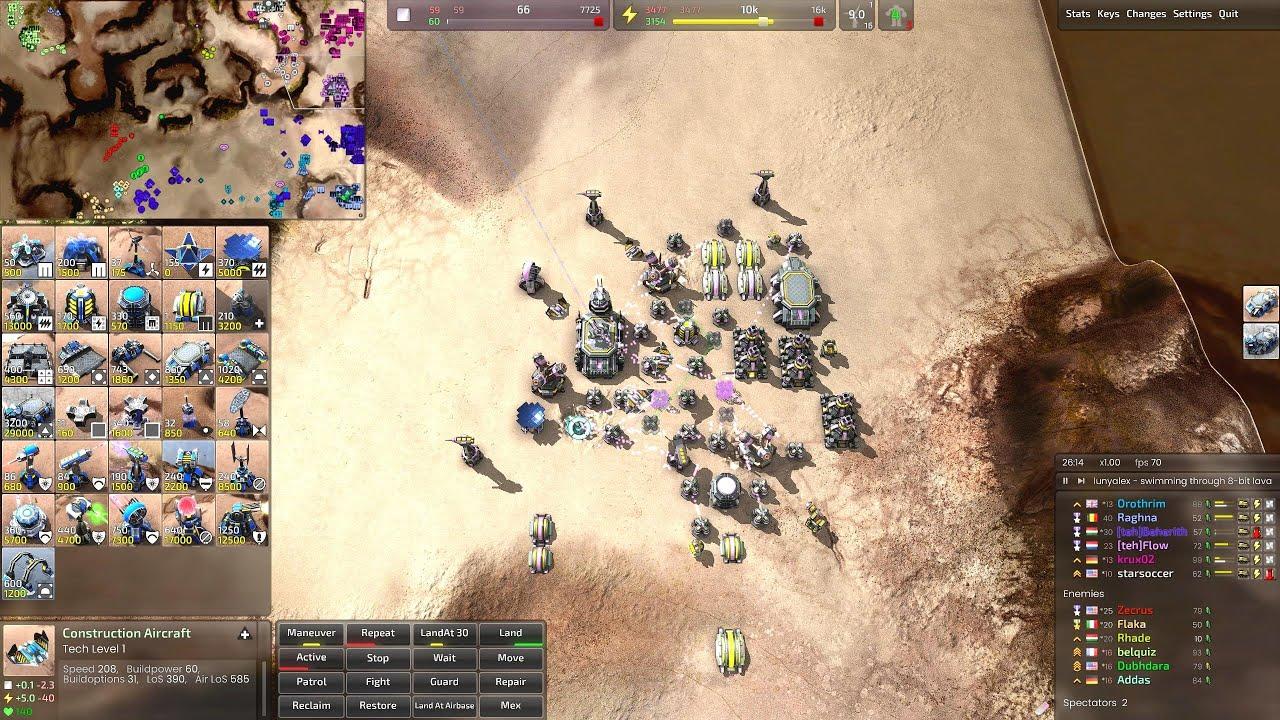 I had a good run through it today playing against the AI and it's genuinely good. Performance is really smooth, the game really does look pretty when you're sending hundreds of units across the map destroying everything in their path too. 
With my own personal love of RTS games like this, Beyond All Reason is something of a breath of fresh air. Keeping in mind that this is still early-ish in development (not a properly released game), what they have here is a pretty great start to what could end up being a great real-time strategy game that I'm excited to see progress.
I've become quite a big fan of the "Chicken" AI, which is like a tower defense game that sees you face off against period hordes of various challenging levels. There's other more normal AIs to play against that will build a base and send units towards you, along with online play available too.
They offer an AppImage download for Linux, which is a fancy launcher to pull in everything else it needs to get you started. Nice to see things made easy for us:
Check out Beyond All Reason on the official site.
Some you may have missed, popular articles from the last month: