Have a friend or two that mainly play on the Nintendo Switch? Here's a good choice that you can now play with them with cross-play supported across Linux, macOS, Windows and now the Switch too.
In a short and sweet announcement, Indoor Astronaut and Daedalic Entertainment mentioned that as of the small update released on November 23 it's now all hooked up. So you can get building a train-track, chop down trees, do a little mining and have plenty of laughs with friends in Unrailed!
For those who haven't played it the idea is simple: build the track as far as you can, without letting your train fall of a get destroyed. It's a lot more difficult than it sounds, as you're against an ever-changing map along with various obstacles. As you progress you get to upgrade your train with better and more interesting parts like auto-mining, lights, faster building or more storage and lots more. The train gets gradually faster too, so the further you go the more challenging it is.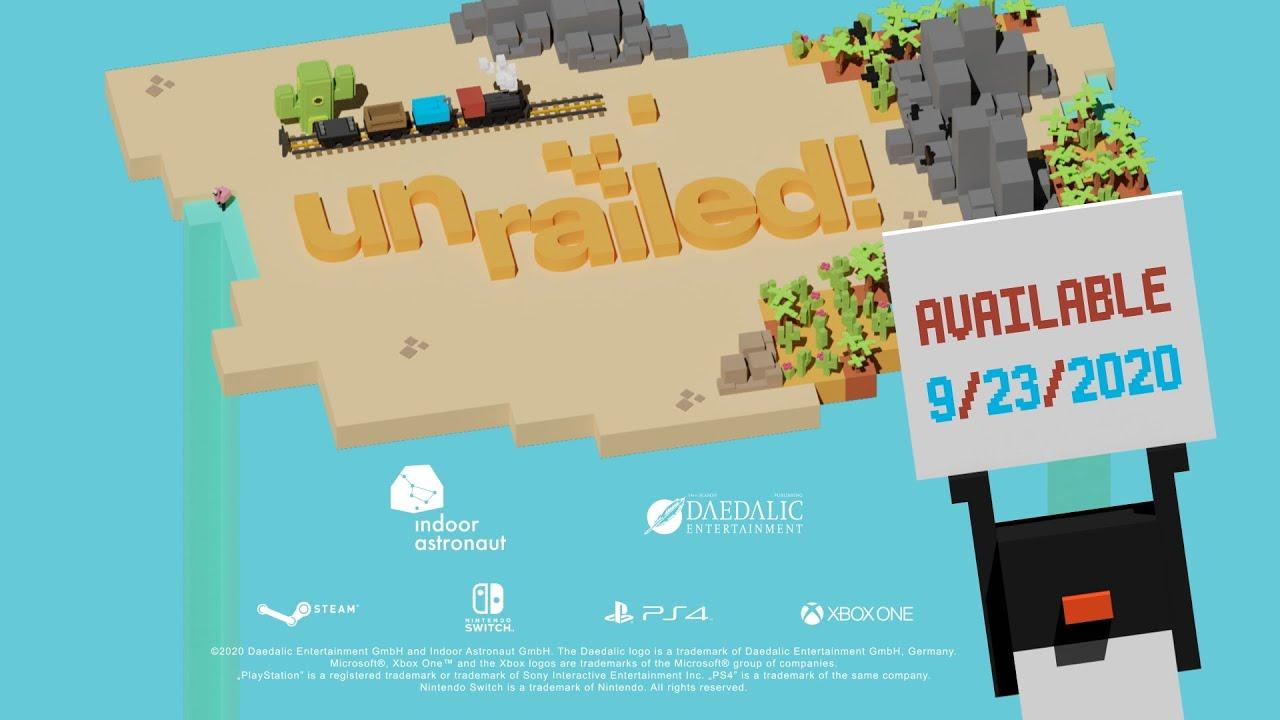 Cross-play being a much more accepted thing on consoles now is really great for players, for too long games have been locked across various platforms. Whenever possible with the gameplay making sense for it, this should be the norm and not something special. Thankfully the industry is moving more towards that now.
Really fun co-op experience, and actually quite reasonable with the AI if you're quick enough to tell them what to do. If you're after a new co-op game we can recommend Unrailed!
You can buy it from Humble Store and Steam where it's 25% off on both stores until December 1.
Some you may have missed, popular articles from the last month: