Civilization VI has a new DLC out with the Babylon Pack, part of the ongoing New Frontier Pass or you can buy it as a single DLC if you prefer. This brand new DLC follows on from the surprisingly fun free Pirates game mode update, that Firaxis Games released for everyone back in late October.
This new content pack introduces Hammurabi as the leader of Babylon. The Babylon civilization excels at Science, as well as Government and Infrastructure. Additionally, it also brings with it a "Heroes and Legends" game mode which adds in legendary figures from various cultures as playable characters on the world.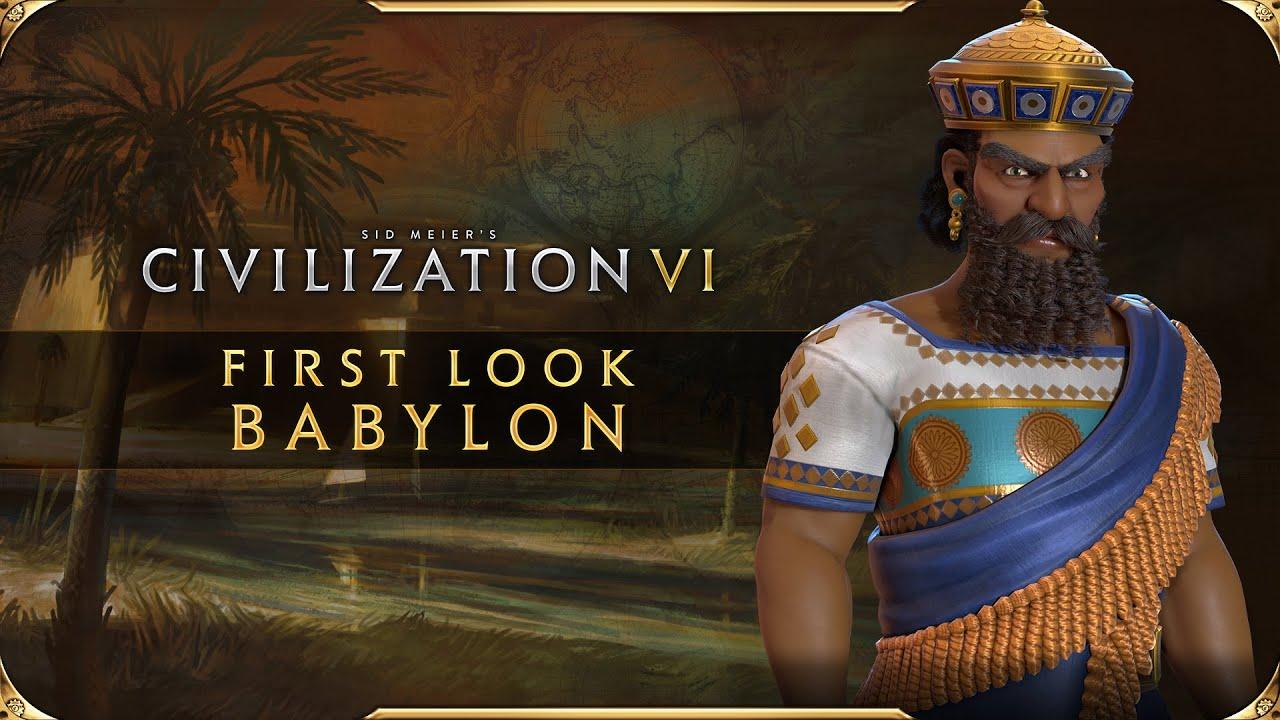 On top of that here's what else is new with the Babylon Pack:
24 New Great People - including the poet Rumi (Writer), the cultural anthropologist Margaret Mead (Scientist), and the Egyptian architect Imhotep (Engineer).
6 New City-States - including one of each type: Cultural, Industrial, Militaristic, Religious, Scientific, and Trade.
2 Unique Improvements unlocked by new City-States:

The Mahavihara is built by the Nalanda city-state and provides additional Science and Housing. It also gives bonus Faith for every adjacent Holy Site and bonus Science for every adjacent Campus. The Mahavihara unlocks a random Technology the first time it is constructed and must be built on flat land not adjacent to another Mahavihara.
The Trading Dome is built by the Samarkand city-state and provides additional Gold, plus further bonus Gold for every adjacent luxury resource. International Trade Routes sent from cities with Trading Domes generate increased Gold for each dome. Cannot be built adjacent to another Trading Dome.
Next up we should be seeing another free update for everyone in December, followed on by a new DLC in January 2021, a free update in February 2021 and then the last DLC to finish off the New Frontier Pass in March 2021.
You can buy Civilization VI with Linux support from Humble Store and Steam.
Some you may have missed, popular articles from the last month: