Sail Forth is a very colourful high seas adventure that sees you travel through a procedurally crafted adventure over an unending ocean. It is perhaps the most vibrant sailing game I've ever seen, with sharp colours and a cute style to it
Coming with Linux support sometime in 2021, they've released a fresh demo build to go along with the IndieX event and it will be live for you to play until Sunday, November 15. This new and improved demo which was previously showed off during one of the big Steam events has "a lot of general gameplay changes and improvements, as well as new encounters, boats" and more.
Here's a preview look at the demo played on Linux, going through the first few parts of it: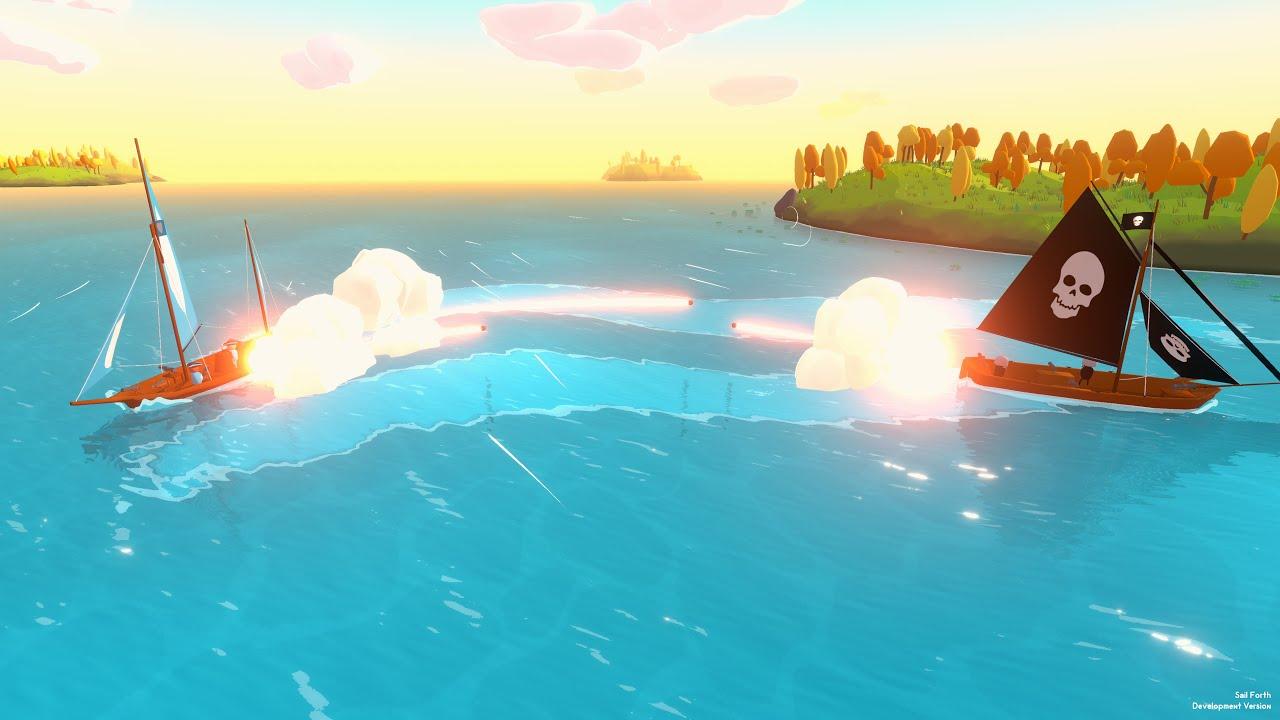 This is quite possibly one of the most charming sailing games I've ever played. It gives off a somewhat FTL feel to it, with you travelling between points and dealing with random events and a little exploration. There's a lot to love about Sail Forth and it works perfectly on Linux even though this is still an early work in progress demo.
Even during the combat, which is a little tricky when dealing with speed and directional movement with all boats doing a little dance to get the best angle it's not particularly taxing on your mind and surprisingly calming overall. I can easily see myself spending hours travelling through it.
Some really neat ideas included too like the ship customization system. You need to go fishing to catch fish of different colours, to then trade them at a particular station who will make a new colour dye for you to customize with. You can also take pictures throughout the game, and have the customization crafters make some sort of icon out of your picture for you - it's real sweet.
Feature Highlight:
Physically simulated boats: With great care taken to enable casual play while retaining real sailing concepts.
Unique environments: Each containing their own flora and fauna and ambient soundtrack.
Customization: Choose from a variety of flag and sail designs, find new weapons and equipment for your boats.
Build Your Fleet: No need to give up your cool boat when you get a new one, add it to your fleet and continue your adventure if one boat sinks.
Try out the demo on Steam now it's easily worth a go and a wishlist.
Some you may have missed, popular articles from the last month: