Spread across 100 levels that increasingly test your ability to think about movement for multiple characters, #AkiRobots is an absolutely charming puzzle-platformer out now. Note: key provided by the developer to our Steam Curator.
It looks easy, it starts simple enough and then when you get further into it the whole idea really comes together to melt your brain. #AkiRobots is a fine example of how to make a single simple design idea and do it perfectly. The levels are all quite small too, and it keeps everything easy to understand but it's what they do with this compact style that really is impressive and a joy for a puzzle game fan.
You're not just moving characters in AkiRobots, which is what makes it interesting and unique. The environment reacts to every step with these weird robotic moving platforms with faces going up and down, left and right. You move, something else moves. It's not about timing though, it's all about the correct movement order. Before you know it you're controlling a robot, 5 or 6 platforms that are pushing various blocks around and more all at once just to get that little robot to the circuit.
Check out their trailer: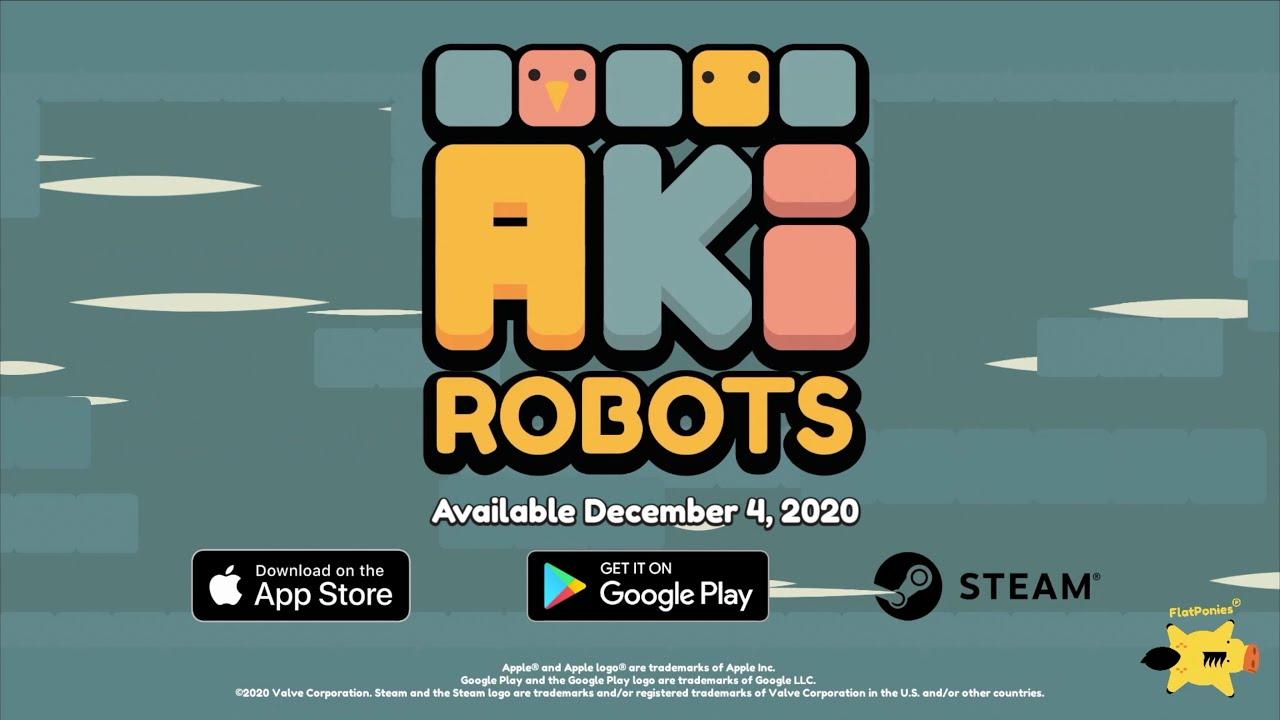 While the game is quite sweet, the icing on the cake is that it also has a built in level editor. You can remix the included levels or entirely make your own and then share them.
Feature Highlight:
A unique simple-to-grasp game mechanic that anybody can understand
100 increasingly mind-bending levels
Ability to remix existing levels or create entirely new ones via the level editor
Cross platform level sharing via the level code system
An easy recommendation for lovely family-friendly puzzling.
You can buy #AkiRobots on Steam.
Some you may have missed, popular articles from the last month: