After a Kickstarter success back in May 2020, then an Early Access release on Steam in September 2020 - the fantasy grand-strategy city-builder Songs of Syx has continued to be a big indie success. Here's a look over it.
"Songs of Syx is a fantasy city-builder where you start off as an insignificant colony and build, scheme, and fight your way towards a metropolis and empire. The mechanics are complex and true to life, where small events can spiral into the collapse of kingdoms."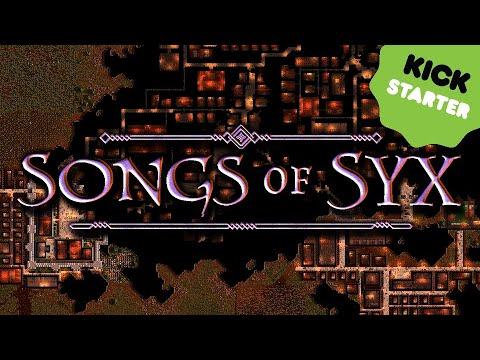 When it entered Early Access it was clear they had something special, selling over one thousand copies in less than twelve hours. Now though, a few months later, they've sold well over eleven thousand. Speaking to the developer, Gamatron AB, they shared with us plenty of info on this including that the vast majority is from Steam, with itch seeing less than one thousand and GOG "seems completely dead".
From what they showed us they had 12,228 total units on Steam (11,327 being Steam direct purchases and 901 key activations). Against the total units 262 were from macOS and 213 from Linux so we can put those sales stats down to:
96.12 - Windows
2.14% - macOS
1.74% - Linux
So macOS and Linux are pretty close together overall in sales, with Windows as expected being the biggest seller. Nothing unexpected there but good to see a fresh indie developer doing really well in a very crowded market and wonderful to see them support Linux during Early Access. Considering how well it's doing, they made it clear this "ensures years of further development".
They actually offer an unlimited time demo both on itch and Steam, so you can even try before you buy. Only recently they expanded the game quite a lot to with a major update including new ore types to mine, a bakery industry, proper fisheries, a new and improved save system, better ultra-wide screen support, more music and the list goes on - they've clearly been busy.
Coming up next they have more big plans which will include a room for soldiers, the ability to have them patrolling the streets, a crime system with prisons, laws that affect happiness and crime plus more. Sounds like it's getting to be an exciting game quite quickly.
Some you may have missed, popular articles from the last month: