Unity 2020.2 is the latest 'TECH' release with all the latest features, that eventually make their way into a more stable LTS release. Following their newer release cycle of two TECH releases per year and then the next LTS upgrade for everyone. There will be a new 2020 LTS release early next year.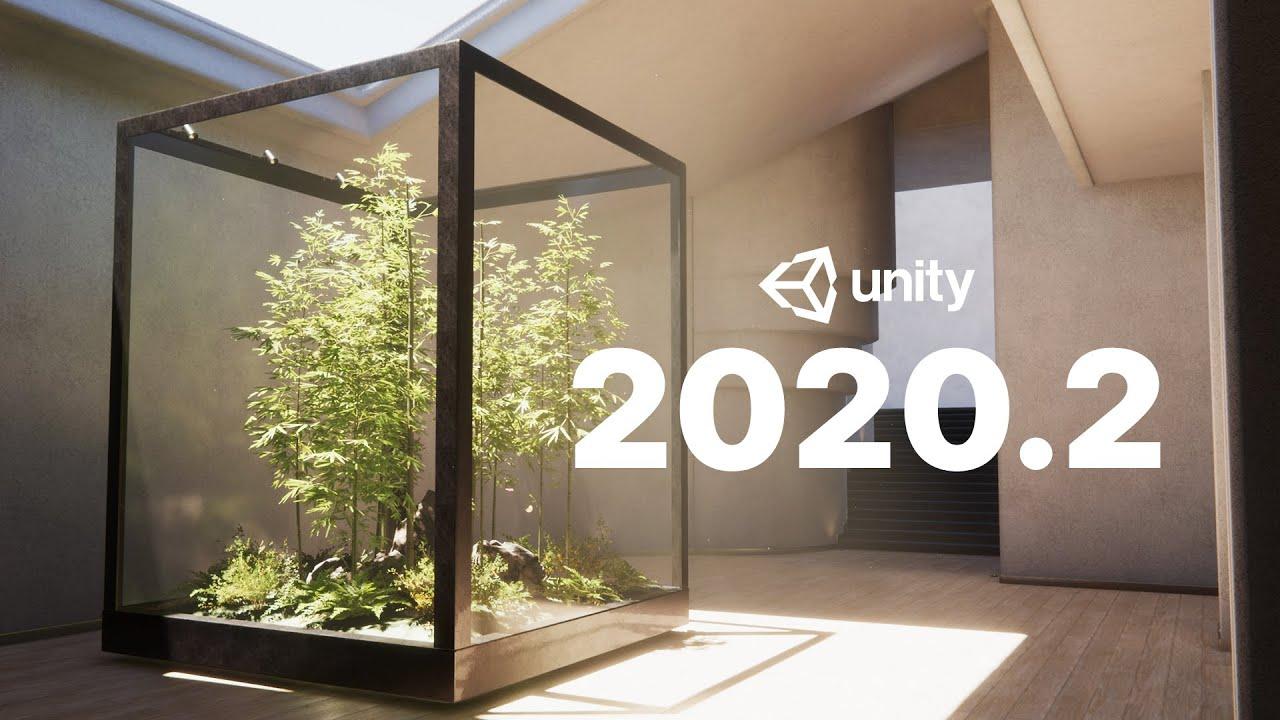 Looking over the full release notes, it seems they are continuing to go over their Linux support with a fine-tooth comb as this version of Unity includes quite a lot of fixes and improvements just for Linux.
Here's some highlights for their Linux support:
Graphics: Added support for Virtual Texturing for Linux Standalone player.
Linux: Added VTune integration support for Linux.
Asset Pipeline: Unity no longer needs to reimport all textures, audio, and video when switching between Standalone platforms (for example, Win32 to Win64, or Mac to Linux).
IL2CPP: Fixed a GC performance regression on Android and Linux.
Burst: Fixed a compatibility issues between burst and older linux distros.
Editor: Fixed a class of GTK warnings showing up in the editor log when running the Linux editor. (1268468)
Editor: Fixed an issue in the Linux editor where mouse input in one window could create undesired visual changes in other windows upon repaint. (1131492)
Editor: Fixed an issue on Linux where the prefab overrides popup could overflow the available vertical screen space. (1119679)
Editor: Fixed an issue where the keyboardLayout was not returning correct value on linux. (1167021)
Editor: Fixed an issue with Linux using FitRectToScreen instead of FitWindowRectToScreen. (1263999)
Editor: In the linux editor, guiviews no longer gain focus on scroll events (scroll still occurs), which has the effect of preventing the editor from stealing focus on scrolls over guiviews that were previously unfocused. (1270605)
Linux: Disabled unstable DrawHeader_WhenInvokedManually_FromPrefabOverridesTreeView_InvokesCallback test for case 1179487.
Linux: Fixed a highlighting issue in the hierarchy window while dragging assets. (1251614)
Linux: Fixed an Editor crashes if there was not a X11 window desktop environment. (1264934)
Linux: Fixed an issue where the eyedropper tool in the color picker did not work on Linux. (1174814)
Linux: Fixed keyboard modifiers from being incorrectly munged while moving between editor windows. (1218006, 1236681)
Linux: Fixed performance regression while running in Play mode inside the editor. (1271213)
Linux: Fixed sporadic errors in the console due to sending invalid drag events. (1251591)
Linux: Fixed UnitySetup -L option incorrectly showing defaults. (1160471)
Package Manager: Fixed an issue where the Diagnose button in the critical startup failure dialog would not launch a diagnostics window on Linux.
WebGL: Added check for Linux to use the correct version of the Brotli compression library. (1241347)
In regards to Linux support for the Unity Editor, it's currently still in a Preview status. From what we learned back in November, they're fully committed to supporting it and getting it into a properly released form with Unity 2021.2 which would be towards the end of 2021.
Some you may have missed, popular articles from the last month: