Love your turn-based tactics, party building, amusing conversations and plenty of adventuring? Guildmaster: Gratuitous Subtitle from Jim Makes Games released back in December and it's genuinely good. Note: key sent by the developer.
The developer mentioned to us that they were "inspired by gameplay from games such as Darkest Dungeon and X-Com" but the "true soul of the game is the irreverent humour in the tradition of Monkey Island and Monty Python". It doesn't disappoint on any side of it and has been a genuine delight.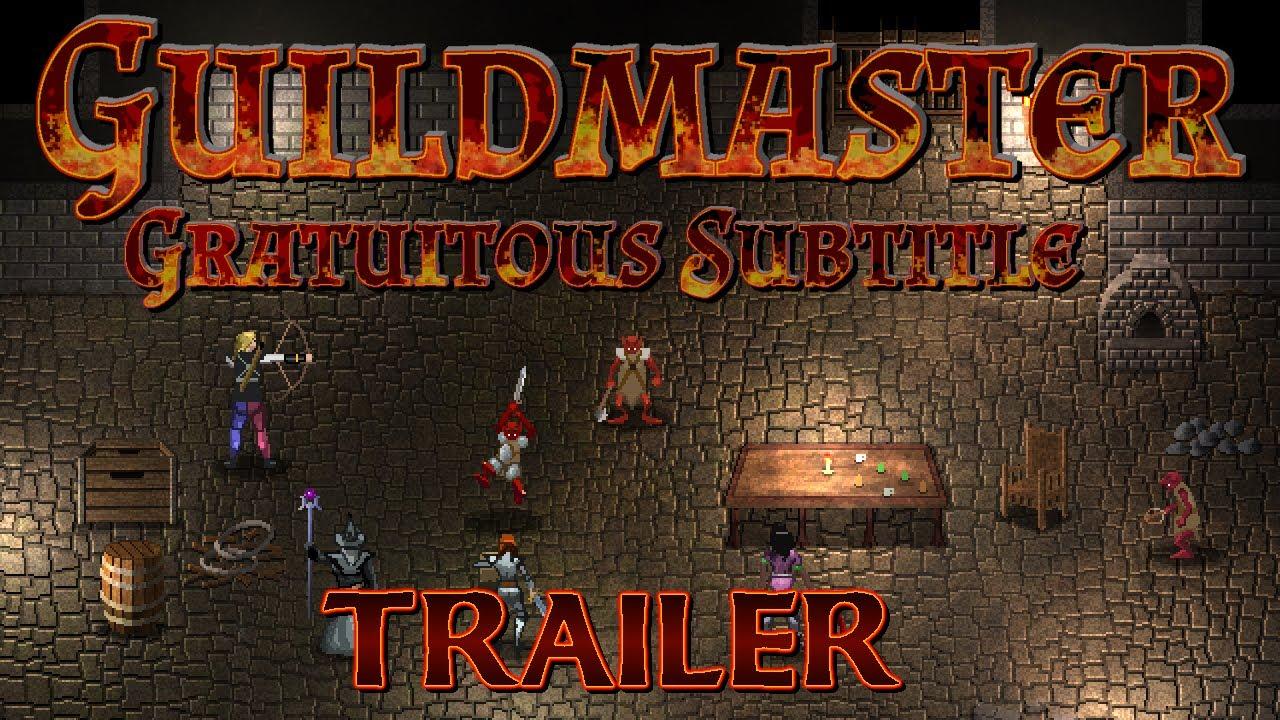 Graphically it doesn't look like much, and you could easily keep on clicking past it. It does make up for that though in the gameplay and overall atmosphere thanks to fully playing into the humour. Don't let that fool you though, there's a challenging game beneath the laughs that will keep your focus too.
In Guildmaster: Gratuitous Subtitle you are a Guild Master, who guides newly recruited heroes on a series of quests in tactical turn-based combat. For each quest, you choose four heroes and teleport them directly into battle, where you use their various abilities in tandem to defeat enemies with different strengths and weaknesses. The Guildmaster and the heroes level up, gain more powerful abilities, and face increasingly difficult quests as the game progresses.
Feature Highlight:
Challenging turn-based combat
Fifteen heroes to recruit, each with different combinations of skills
Weapon-based abilities, each weapon grants a unique combination of attacks
Combine melee fighters, archers and spellcasters in a party of four to take on each quest
Choose your Guildmaster's appearance and their spells as they level up
An irreverent storyline with humorous dialogue between the quests
The developer mentions how it's their first commercial game and that it "yearns to be played by those tired of straight-laced fantasy adventures. It calls out to gamers who don't take themselves or the game too seriously, while also enjoying challenging tactical gameplay".
Quirky, fun, plenty of party customization and lots of battles. What more can you ask for?
You can find it now on Steam.
Some you may have missed, popular articles from the last month: