Loop Hero, an upcoming mash-up of genres that blends together a roguelike adventure with deck-building and a little auto-battling in a very unique game mechanically is now launching on March 4. There's also a limited time demo up.
Confirmed to have Linux support at release, Loop Hero has been making some waves through various previews done by other publications with plenty giving it high marks. For good reason too, this could be the next great destroyer of time that makes you stay up late with weary eyes.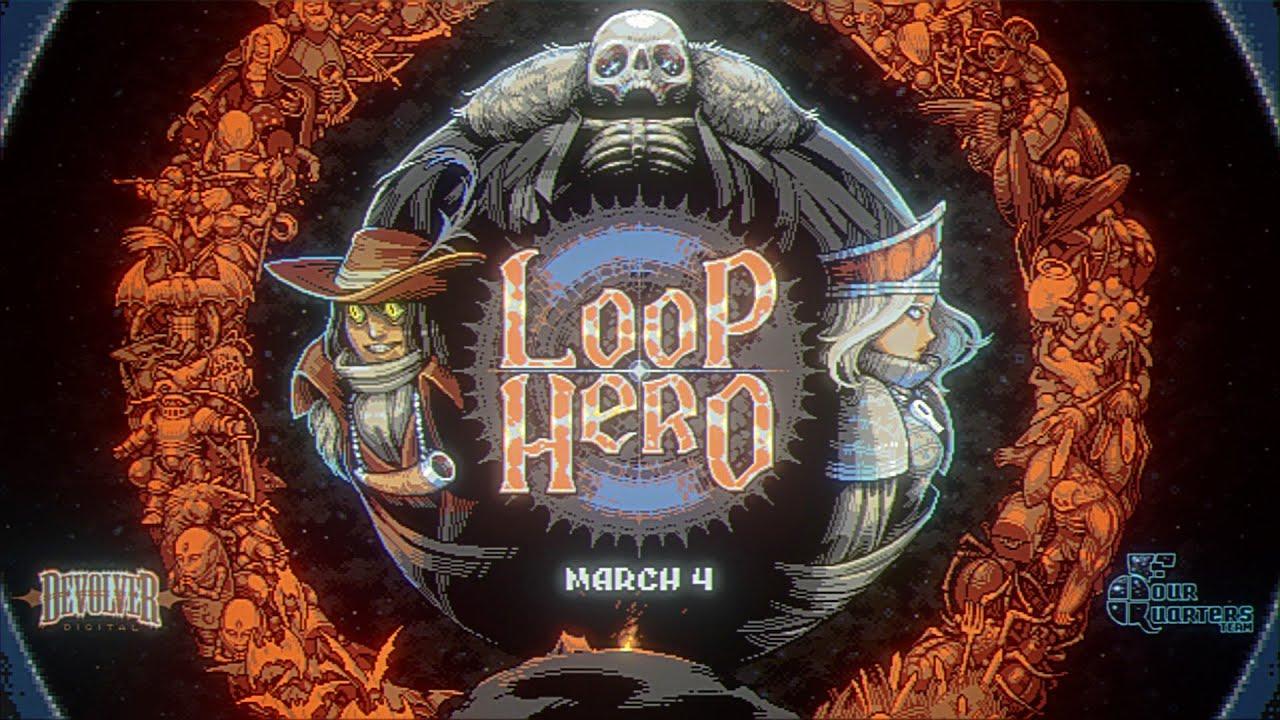 Feature Highlight:
Infinite Adventure: Select from unlockable character classes and deck cards before setting out on each expedition along a randomly generated loop path. No expedition is ever the same as the ones before it.
Plan Your Struggle: Strategically place building, terrain, and enemy cards along each loop to create your own dangerous path. Find balance between the cards to increase your chances of survival while recovering valuable loot and resources for your camp.
Loot and Upgrade: Strike down menacing creatures, recover stronger loot to equip on the fly and unlock new perks along the way.
Expand Your Camp: Turn hard-earned resources into campsite upgrades and gain valuable reinforcements with each completed loop along the expedition path.
Save the Lost World: Overcome a series of unholy guardian bosses over a grand saga to save the world and break the time loop of the Lich!
Having no direct control is a bit odd at first but that's part of the charm and uniqueness of it. That doesn't mean you're defenceless though, far from it. You are in control, of most things apart from the hero. They're looping over whatever you place down on the map and using whatever tools you've equipped for them. It starts off extremely simple, carefully adding a new layer to the tasty loop over time with more mechanics and more tiles to place down with unique properties. Then you get into the camp building and so much more.
There's so much crammed into it I'm really struggling to tear myself away from the loop! Just one moor loop before bed? It can't hurt right. 2AM comes knocking and there I am on my 30th expedition, looping around, building the world again and collecting resources. It slowly trickles in more cards, more of the story, more characters and continues to get more interesting as you go.
Right now you can try it out too, as it has a limited time demo available for the Steam Game Festival. It's one of the most interesting games in the entire event so do try it out. I've been quite captured by it because it's so thoroughly weird and unique, a bit too easy to get absorbed into as you watch everything unfold.
I like it so much I need more, a lot more. I don't think I've been this captured by a game for some time. What a gem.
Follow Loop Hero on Steam ready for release on March 4 and it's also 15% off to pre-order. It will also be available on GOG.com.
Some you may have missed, popular articles from the last month: