It's not always clear what will be a hit but sometimes, I honestly think it is and Jupiter Moons: Mecha has early signs of being something a little bit special.
Deck-builders are popular, lots of games are trying out using cards and building up a deck of abilities and sometimes like with Dicey Dungeons and Slay the Spire they go onto becoming hits. There's also the upcoming Loop Hero which already has my heart.
Jupiter Moons: Mecha, well the demo of Jupiter Moons: Mecha - Prologue to be precise, offers up a rather tantalizing early look at what could be another great one. Fusing together mech combat, lots of shininess and plenty of laser action with card-based combat and what you get depends on your currently equipped weapons and tooling.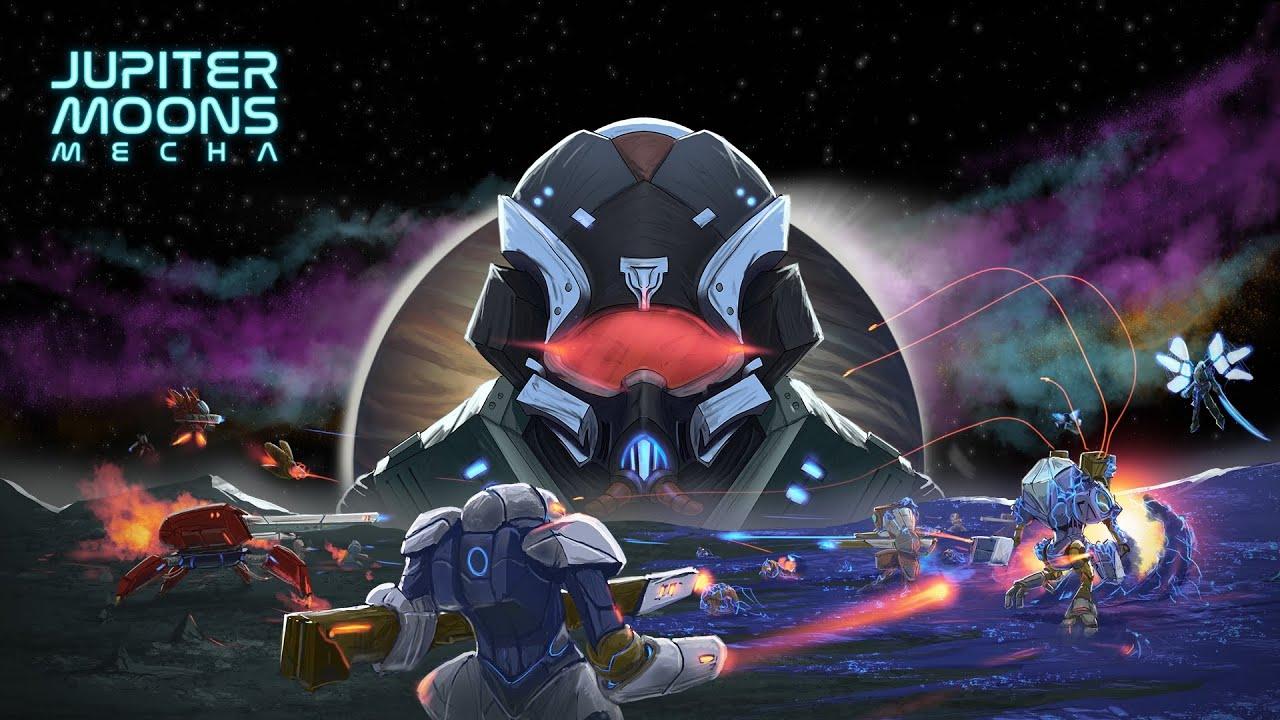 What's playable right now is limited, obviously, since it's a demo of a Prologue which itself will be a smaller version of the planned much bigger game. That said, it's good. The core loop is all there as you fire off various laser cards that tear through the slightly animated mechs position in front of you. The sounds of lasers hitting enemies, and the inevitable explosions all look and sound delightful.
It has that hook that every game needs, where you want just one more run to see what you can do. Jupiter Moons: Mecha is highly replayable too, as each encounter win gives you rewards to customize your loadout and you can only pick limited amounts and equip limited amounts through each run so how you play will be different each time.
The way the camera tilts towards enemies along the side of the screen when you fire too, and when you're firing or being it there's a really subtle camera shake. Lots of little details coming together to make it feel so good, it just all comes together so nicely.
Jupiter Moons isn't just about constantly firing at enemies either, there's plenty of strategy needed. You build up heat, much like the mech battles in BATTLETECH and so you need to deal with that too in addition to keeping an eye on your health. You also have limits on how many cards you get to play each turn, so you're always thinking. Mech body parts are also an issue with placement. If an arm full of weapons is too badly damaged, it becomes unusable in the fight and so the cards you pull for it are useless until you can repair.
It has the fights and style down nicely and there's a lot more coming to the game outside of the demo including a full campaign to play through, a pilot skill system and more. Some of what they have planned for the full game includes:
30+ different weapon types (5+ in the Prologue). All weapons and items drop randomly in classic ARPG style.
20+ support item types (5+ in the Prologue).
200+ unique cards (25+ in the Prologue).
20+ enemy Mechs and their corrupted variants (4+ in the Prologue).
6+ unique bosses and their corrupted variants (1+ in the Prologue).
Try the wonderful streamlined demo on Steam during the Steam Game Festival. It works beautifully on Linux.
Some you may have missed, popular articles from the last month: