Nebuchadnezzar is an isometric city builder styled like classic Impressions Games titles like Pharaoh and Zeus and it's out now across both GOG and Steam. Note: key provided by the developer.
This has been something of nostalgic joy for me, as someone who spent almost entire days playing the 1999 classic Pharaoh. It looks and feels very much like it, only with plenty of enhancements you would expect from a modern game. Considering that Nepos Games is made up of only two people, what they've achieved here is very impressive and if you're after that classic city-builder feel you can't really go wrong with it.
"Nebuchadnezzar is a classic isometric city builder game inviting players to experience the mysterious history and culture of ancient Mesopotamia. In the campaign, players get to rule over influential historical cities filled with magnificent monuments."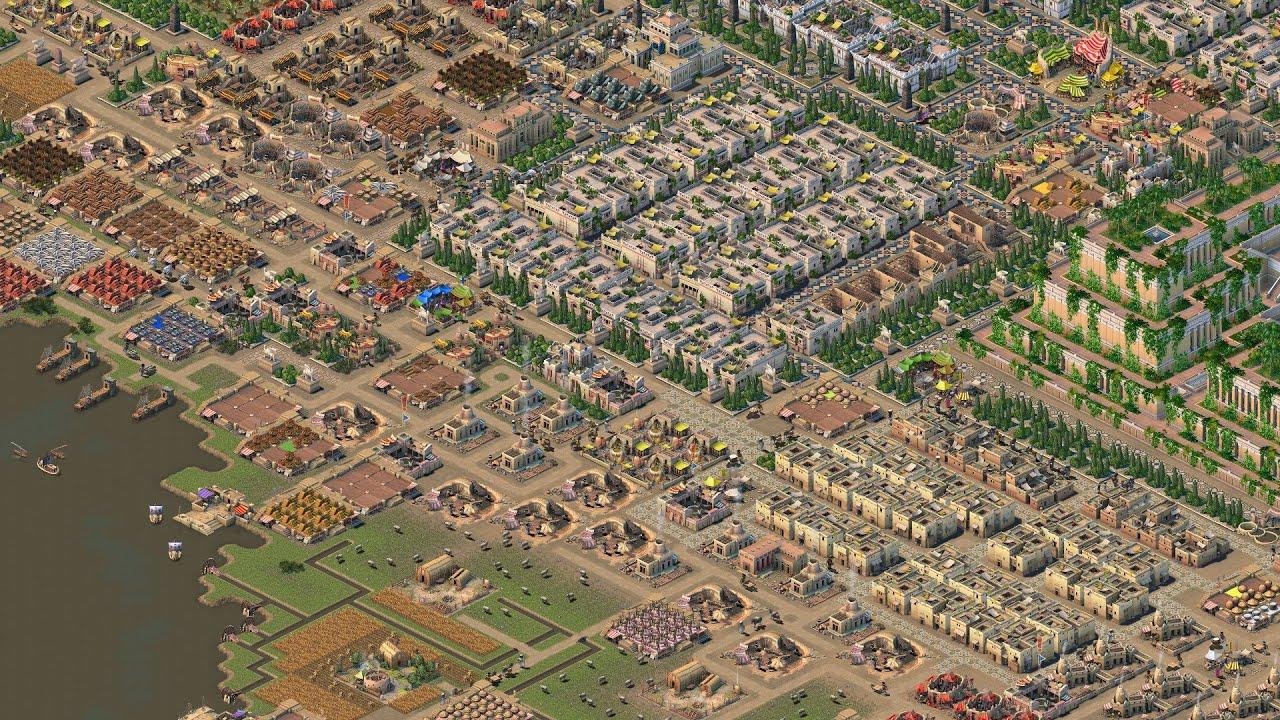 Across the campaign you play through 12 historical missions, which lead you through building up some famous cities through ancient times and each mission goes through a different time period in Mesopotamian history with a little factual info along the way too. Pretty standard city-building stuff here with you sorting out housing, farming and plenty more. The real thick of it though is sorting out all the distribution of everything, with it being something of a logistics and planning sim as much as a city-builder.
Go into it understanding that a lot of what you're doing is ensuring all your supply lines are running, and that you have the correct resources going to all the housing and you'll do just fine. A little tedious perhaps at times but beautiful to see the city in motion with all these people running around delivering goods. However, it would have been nice to see a little more activity from normal people and not just people doing jobs to make things that little bit more lively overall.
The somewhat limited amount of content is a quite a shame, with no sandbox mode to play through and do whatever you want. However, with the game being purpose-built from the ground up to support modding - perhaps it won't be long before we start seeing plenty of custom scenarios appear. As it stands, it ships with a hilariously empty scenarios menu.
Being able to build these massive monuments is all kinds of amazing though. You design them yourself, instead of just placing down pre-built features like other similar games with the built-in monument editor allowing you add a little personal touch to your bigger cities.
It's definitely going to need some economy balancing too with the difficulty in the later game, something they will hopefully get plenty of feedback on to adjust. The first few levels carefully guide you but after that, if things end up going wrong they can do so in a way that can really mess with the fun of it. Easily salvageable with a few patches to sort it. Overall though, pretty good but I'm definitely hoping they continue working on it to make it even better. They've got all the good stuff here, it just needs more of it.
Note: currently it seems their font system is having issues with AMD GPUs on Linux, although it's fine on NVIDIA. The developer is aware of the issue and is looking into what's causing it.
Some you may have missed, popular articles from the last month: