Released out of Early Access as a full game on February 4, Rogue Star Rescue blends together a furiously good mix of twin-stick bullet-hell action with tower defence. Note: copy personally purchased.
A game we've never covered here before and were completely unaware of it until the full release, which is a shame because it deserves a bit more attention. Featuring a non-linear story-mode along with local and online co-op options, there's a lot to like about it with the fast-paced action.
The story? The Rogue Star. A massive Rogue Star has formed from the cosmos and is on a direct collision path with us! It threatens to vaporize everything. Leaders from planets around the galaxy have assembled a top team of fighters to stop the Rogue Star at all costs. Choose your own non-linear path through the galaxy and explore each of the 10+ planets carefully.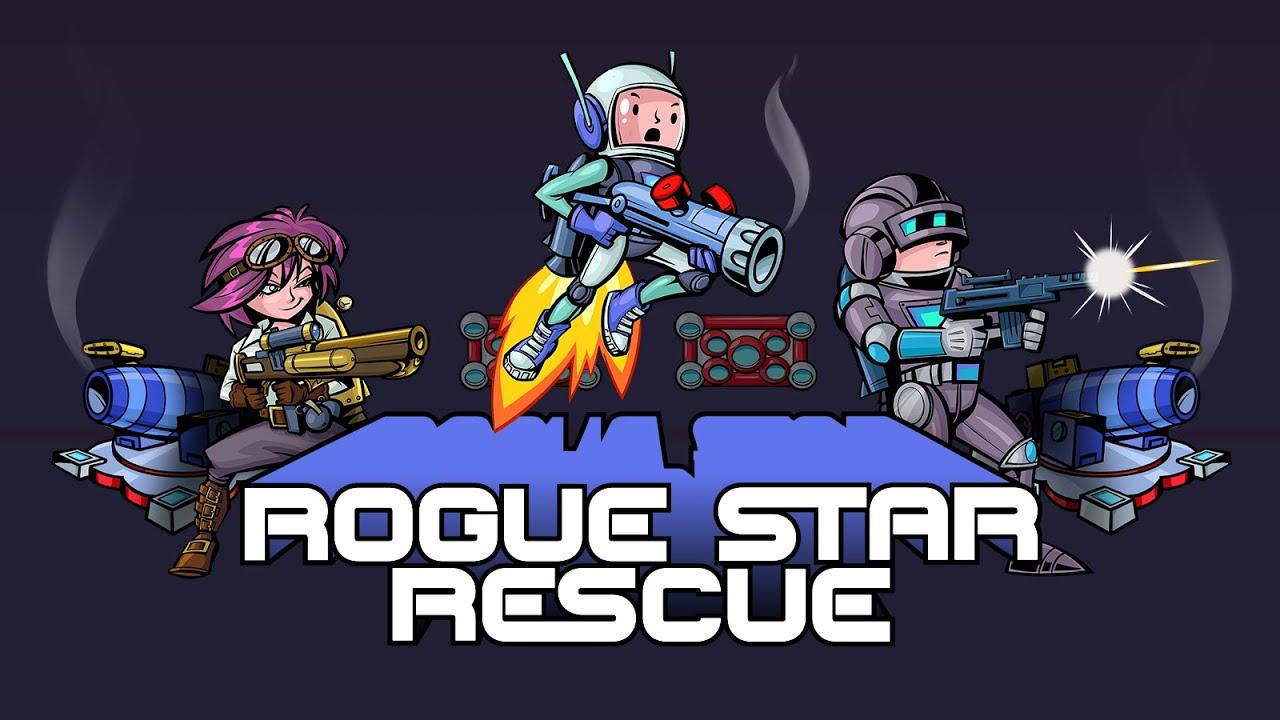 It really is a curious blend that works somewhat like Orcs Must Die in 2D with a little more exploration. You pick between different planets to try and save, making a few decision along the way that will affect the outcome. During each mission you explore, take down enemies, find resources and traps and then eventually it turns into a wave-based tower defence game where you need to deal with lots of enemies coming through and a mini-boss. You need to manage your inventory, upgrade traps as you progress and pick between different playable characters to get you through.
There's also some persistent progress too with a level up system. You can put attribute points into health, speed, traps and more. Since it's a twin-stick shooter at the core, there's also a decent variety in the weapons you will be using with their own strengths and weaknesses.
Absolutely loads to love about it and it really hits that satisfying over the top action feeling. The blend of a little strategy too with trap placement makes it quite refreshing.
You can buy it on Humble Store, itch.io and Steam.
Some you may have missed, popular articles from the last month: