Every played the prop hunt games? Most players hide themselves as an object, with a seeker trying to pick them out. Run Prop, Run! plans to offer up another unique take on it. In development by PlayTogether Studio who previously released Mad Experiments: Escape Room.
While the basic idea is the same, it's been adjusted to have a bit more to it. There's some platforming involved and a few special skills too, like props having an ability of shooting out a cloud of smoke to confuse the seeker. Different phases of each game too with props hiding, trying to escape and then becoming an extra hunter.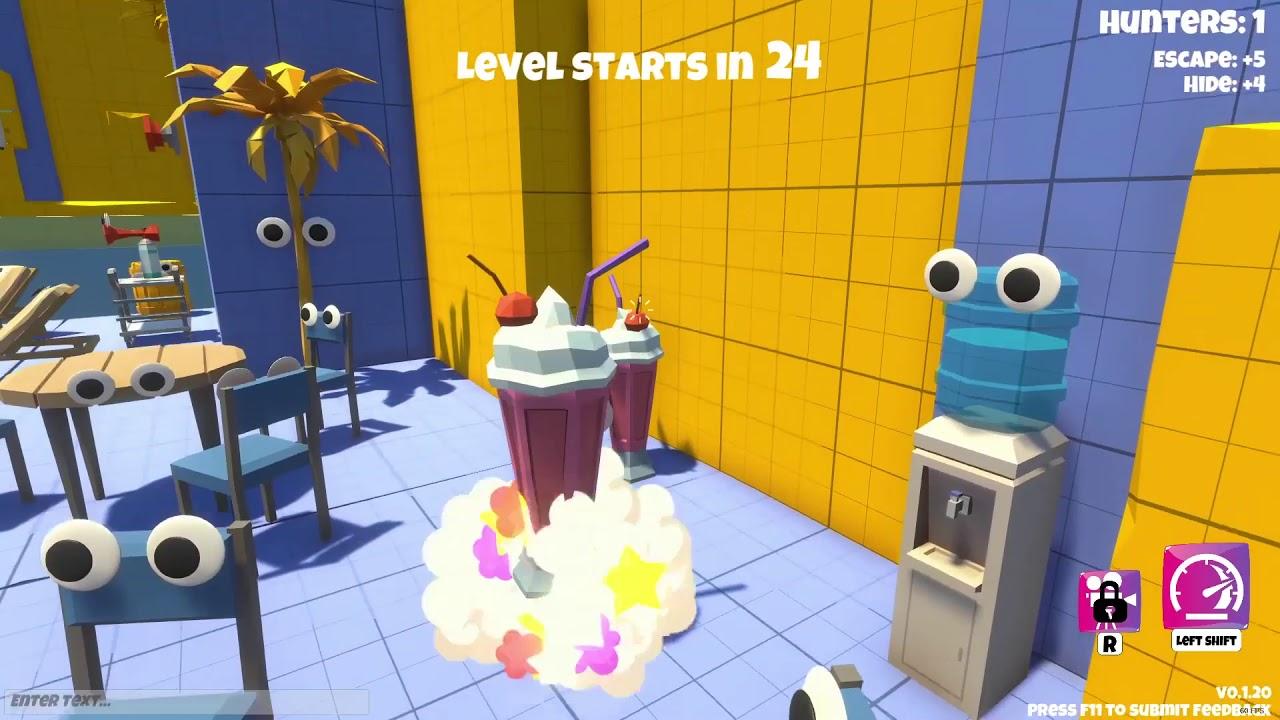 It's not just enough to spot a player, the hunters actually need to capture them. The hunter seekers are, amusingly, a big hopping gun and you need to hit them with it and stay around them for three seconds for the capture. With everything having googly-eyes stuck to it, I have to say it looks truly hilarious.
Overall it really does sound like a fun and unique twist on prop hunting thanks to the platforming, skills and capture system. Looking forward to seeing the full thing.
You can wishlist / follow on Steam, and gather a few friends together to try the demo. The developer mentioned there's no time limit on the demo, it's staying up for the foreseeable future.
Some you may have missed, popular articles from the last month: