Grand Theft Auto style mechanics blended in with some Minecraft blocky style and city-building, that's sort-of a basic overview of what you can expect in Voxel Turf.
Hard to really properly describe it, as there's just so much to it. Want to build a city? Go ahead. Want to get involved as a person and fight for territory against gangs? There's plenty of that too and so much more. Released back in 2017 it's been steadily improved and after a break of updates lasting many months it appears the developer is back with some big stuff here.
Returning players can expect to see a whole new biome, a revamp of the outback biomes with red stone and the plains now have patches of dry grass and salt lakes. Not just new content though, there's a big overhaul of performance with more multithreading and it should all be faster overall. Nice.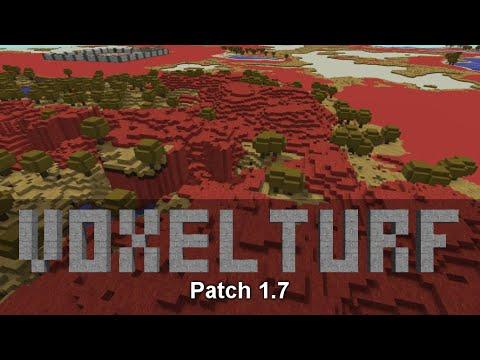 Need to be sold on it a bit more? From the developer:
Voxel Turf is a block based city builder/action adventure game. Build cities or destroy them. Start businesses or rob them. Nurture your citizens or subjugate them. Build a real estate empire, or perhaps just drive around and blow stuff up. Its your choice! Voxel Turf allows you to be the force of benevolence or the agent of chaos in a city of your creation.

- Have you ever played an open world game and thought "if only I could build something here?"
- Or a city builder and wanted to drive around and interact with your creation?
- Or even a building game and thought "if only these buildings would come to life?"
If so then Voxel Turf is the game for you!
You know Voxel Turf is also great? It's another game developed on Linux with the developer having their main machines and development done all under Linux so it sees first-class support.
Buy and play Voxel Turf on Steam.
Some you may have missed, popular articles from the last month: