Available now in Early Access, Mage Drops mixes together the sports game Golf with a platformer to create quite a nice casual experience you can try now.
"Combining elements of golf and minigolf-like games with puzzle platforming and a twist of fantasy magic, Mage Drops evolves the hit-and-wait formula of golf by adding magic: shots can be influenced mid-flight and elements of the world can be influenced like pinball bumpers, flippers, moving platforms and more!"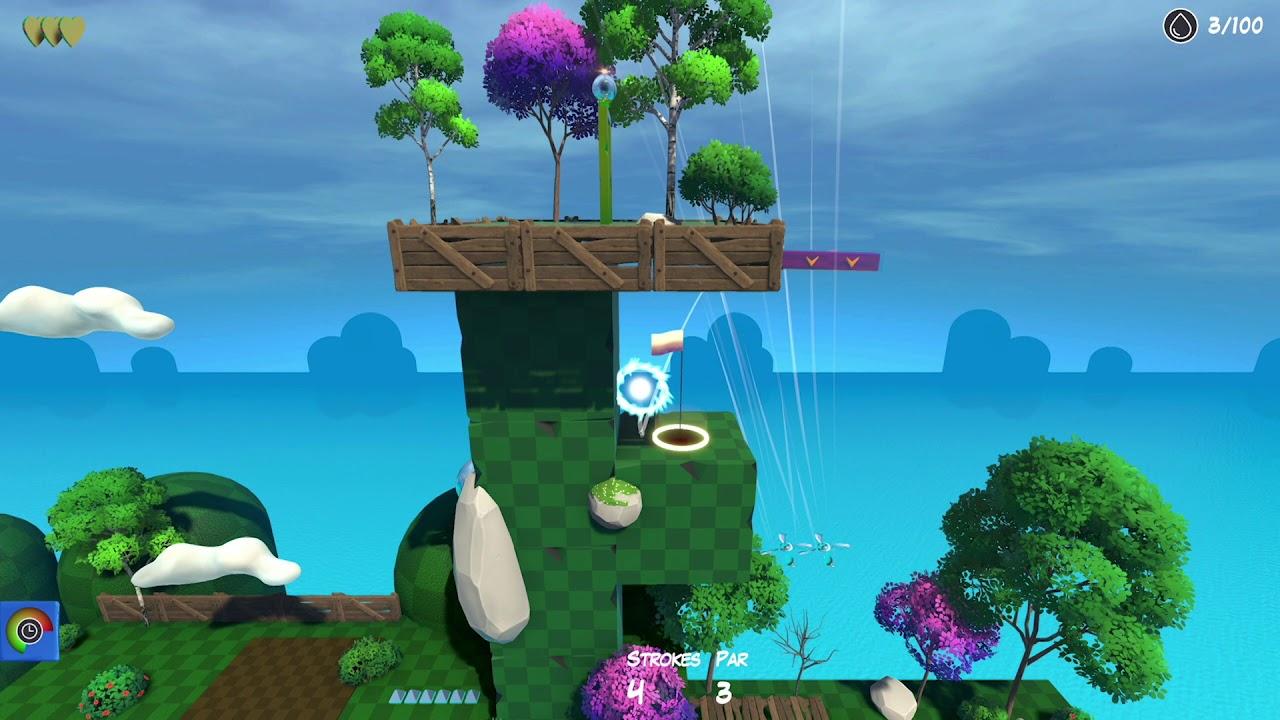 What it gives you is a fun spin on the classic game of Golf. It's actually pretty amusing and with the easy-going setting, picking it up on a break and shooting a few holes is great. Feels great with a gamepad in hand too. The idea that it spices things up with a little magic is a nice touch, allowing you to influence shots mid-flight and there's more like pinball bumpers, flippers, moving platforms and other environmental set pieces spread throughout the levels.
Since it's in Early Access it's not yet finished but it seems they do plan for a full release later this year. Looks like it has flown completely under the radar for most, with not even a single user review up on Steam. Shame, as it has a lot of promise for a wonderful casual game.
Try Mage Drops on Steam with the demo available.
Some you may have missed, popular articles from the last month: