While it's been available on itch.io for a while, the free comedy point and click adventure Hair of the Dog is up on Steam now as a great reminder for people to play it.
Developed by Tall Story Games originally for the AdventureXJam 2020, it's a quality voiced retro pixel-art styled game with some great sarcastic humour that promises a thoroughly "British adventure".
"After a mysterious explosion over Victorian London, Cummerbund Bandersnatch visits his uncle to find he's been experimenting with a new formula he's created in an attempt to give himself a "good time". Seduced by the promises in his uncle's journal, Cummerbund decides to drink the same formula and discovers that his life will no longer be the same again (at least between the hours of 8pm - 8am daily)."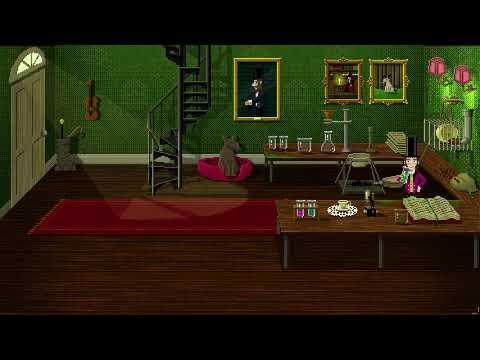 Features:
Control time – but beware it comes at a cost!
From Louse-tamers to street urchins, you'll encounter a cast of colourful characters.
Explore rich environments with an abundance of witty retorts to almost everything you can point your cursor at.
Enjoy the distinctive and beautifully realised voice acting (English)
Travel instantly between scenes with a double-click.
Having trouble? Just hit the space bar to get a sneaky peek of each scene's hotspots.
It's free so go give it a try.
Some you may have missed, popular articles from the last month: