Offering up a mix of character building RPG mechanics, survival features, turn-based battles and much more - Dead Age 2 is officially out now as it has left Early Access. Developed by Silent Dreams and published by Headup, it's a much expanded version compared to the original which build upon what players enjoyed from the original.
Playing quite a bit like a party-based RPG, Dead Age 2 has plenty of quests to follow with various outcomes as you deal with the different factions and try to improve your standing with them. Lots of decisions need to be taken everywhere throughout the game with paths you take leading to one of six possible endings.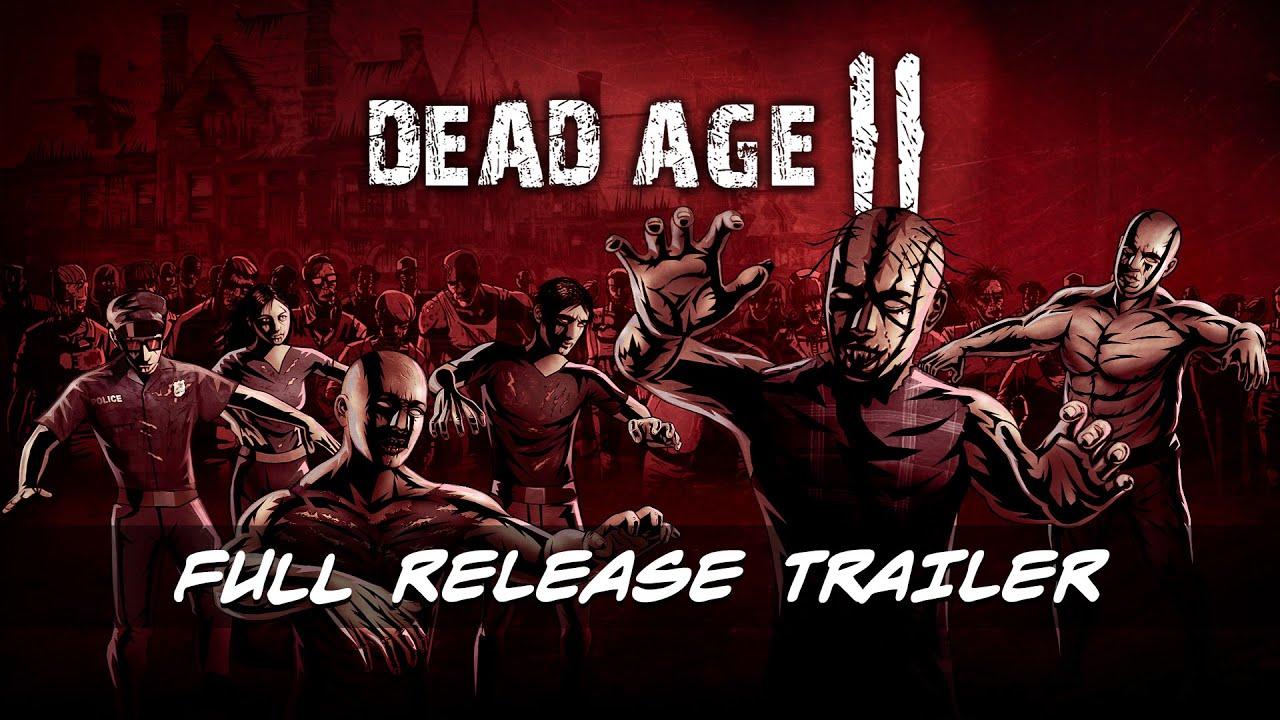 Features:
A Brave New (Open) World: A new feature for the franchise, players can now freely explore the open-world map, limited only by walking distance as well as the number of resources that will keep them alive until they reach one of the 80 destinations. New indoor locations, including desolate hospitals, dangerous bunkers, eerie diners, and resource-rich army supply stores, as well as a return to the barren wilderness, bring a new depth to the struggle for survival.
Home, Sweet Home (Base): Dead Age 2 introduces the Advanced Base Management System. Players can increase their chances of survival by assigning tasks to survivors on their team, such as crafting essential items, building and upgrading stations used to improve defense and the quality of life at their base. Growing your base will unlock advanced crafting recipes that will improve craftable items and resource yield.
We're All In This Together: As the undead apocalypse progresses, new factions of survivors spring up: the merciless Military, the devious Smugglers, and branches of independent civilians who have banded together to survive. Players must visit these factions' outposts, take on missions and make quick decisions during events to gain their favor (or gain new enemies) through an all-new Faction Reputation System. Gaining the support of the factions will improve trade relations in order to purchase upgraded faction gear and unlock new endings.
Upgraded Combat: A new and improved combat system allows players to strategically place their combatants with new front and back row positioning. With the ability to use up to 24 skills and execute powerful knock-back attacks in battle, players are more powerful than ever as they engage deadly flesh-eating zombies and other survivors hell-bent on taking their resources for themselves. Random events now appear in 3D, adding a terrifying layer to the spine-chilling battles.
Headup mentioned new features added just recently include a Thread Barometer so areas can be "pacified" with several social events, companions can be healed, level-ups can now give you a manual attribute adjustment option, upgrades can be reset, the tutorial system was improved and you can skip it plus additional customization.
Seems like users on Steam have been positively receiving it overall, with the more recent reviews seeming to show it has improved during the Early Access time.
You can buy Dead Age 2 from GOG, Humble Store and Steam.
Some you may have missed, popular articles from the last month: