Available now with Linux support, Rain on Your Parade is a comedy puzzle-like game about being a cloud and raining all over everyone and not giving a hoot. Note: key provided by the developer.
Rain on Your Parade is like nothing else! You could say it's in the spirit of games like Untitled Goose Game, the idea is that you're just there to mess with people and have as much fun as you can while doing so — it's a total joy. There's plenty more to it than just raining on people though, there's a certain strategy you will need to it. The game also gradually gives you a few fun tools to cause more havoc too including thunder, lightning, tornadoes and more.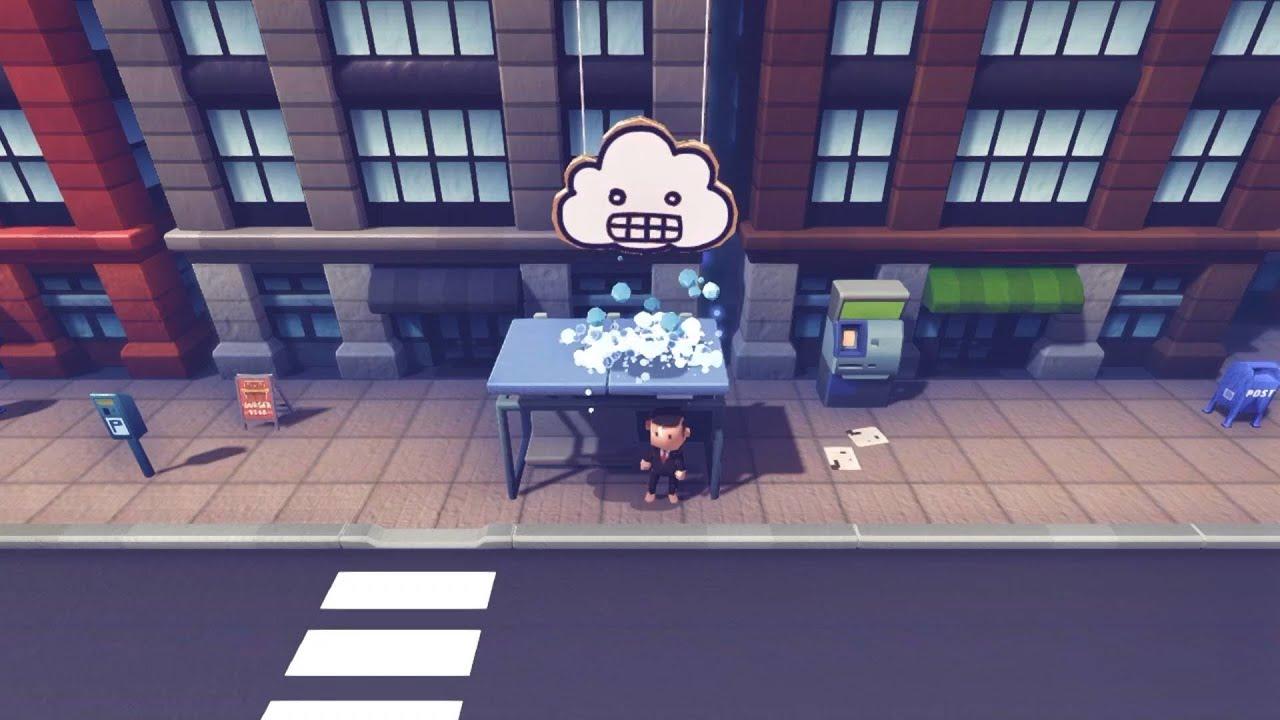 I already knew I liked it after playing the demo previously, and it's good to see the silly idea holds up well across the bigger game with over 40 levels to play through across lots of unique locations. The game is actually something of a story you're playing out, of a grandpa telling his grandchild about meeting a cloud. This cloud, you, decided you've had enough of normal cloud life and went across the world to find a big city to cause a rainy mess in.
You also get to meet papa cloud, a cloud as old as time. As you can tell, it's not a serious game, far from it. It's so daft that you can create your own cloud face. Some games let you wear a cape or fancy boots but not here, you're a cloud and a cloud needs a face. Well, you can equip a few other accessories too like hats but it's the face that really makes me laugh in this.
Across the levels you will be causing insanity for weddings, protecting a bomb, putting out fires for a friendly bin, making trees grow to help the frogs and so much more. The way it sprinkles in little extra characters that call for help was a nice little touch to the game. At first glance it seems easy too but some of the levels do present you with a fun challenge and each is nicely varied on exactly what you're doing.
A really accessible game too with wonderfully simple controls, and a family friendly atmosphere. To top it off the soundtrack fits perfectly with the ridiculously silly tone of the game as a whole. Overall, Rain on Your Parade is a joyous journey of a cloud that you should play and rain on someone's parade.
You can buy Rain on Your Parade on Steam.
Some you may have missed, popular articles from the last month: