Never one to miss out on a good first-person shooter fuelled by GZDoom, today I came across Selaco and it instantly grabbed my attention for looking awesome. It's an original upcoming shooter (not a Doom mod), inspired by the likes of F.E.A.R.
"You take on the role of Dawn, a captain of the security force known as ACES, Selaco's first line of defence. With Dawn's promotion to captain, she's been given additional clearances that allow her to dive into the murky past of Selaco.
But who or what is invading Selaco, and what secrets will Dawn uncover?"
Check out the first trailer below: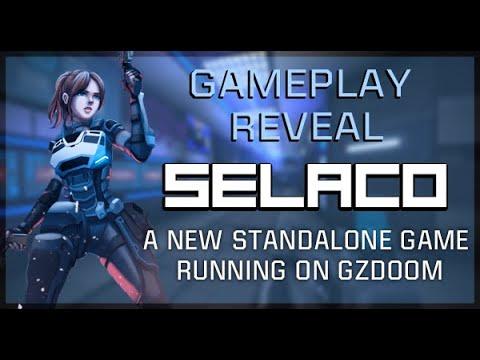 What to expect from it:
A lengthy story-driven campaign entirely seen from Dawn's perspective.
A world that puts an heavy emphasis on character, charm and lore.
Intense action-set pieces with fleshed out destructibility.
Cohesive AI that coordinates with each other in order to take you down.
Full soundtrack with an emphasis on synths and electric guitar.
Professional Voice acting.
Extra gamemodes for enhanced replayability.
Check out some more recent combat gameplay too which looks seriously fun:
Ever see something and feel like - you just need it? I might be more than a little excited for Selaco.
Since it's powered by the open source and cross-platform GZDoom, running it on Linux should be easy. The developer has confirmed Linux will be supported when asked on Twitter too!
You can help fund the developer on their Patreon.
Some you may have missed, popular articles from the last month: