Building a city in the skies and defending it with towers, while you also ride an airship - Sky Fleet definitely blends a number of things together and it sounds great.
In Sky Fleet, you and your fleet of blimps try to defend your homeland against invading drones by teaming up with other players to gather resources and build the ultimate, impenetrable Cloud City:
Ammo Factories will keep everyone's ammo supply full.
Farms help you gather resources more quickly. 
Shield Generators will protect your buildings.
Power Generators are essential – since they'll power the whole city!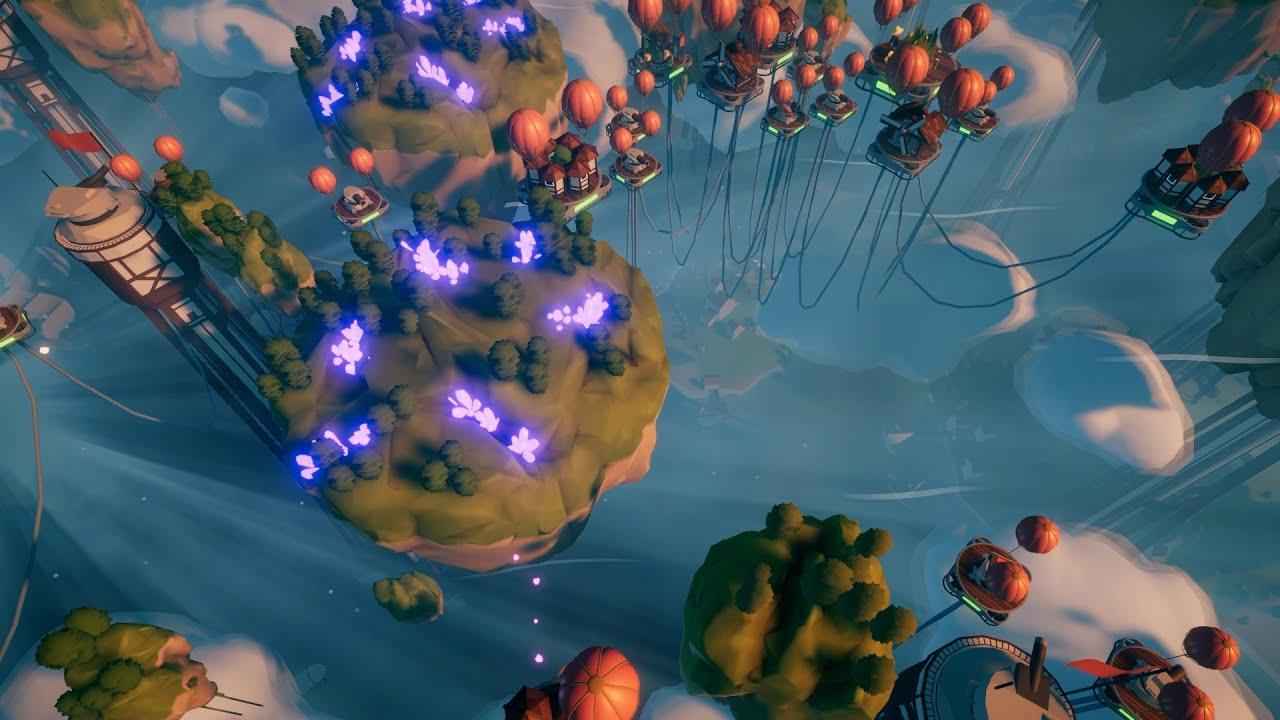 After you've gathered resources and built your city, drones will begin attacking in waves. Early on, your ship will simply not be enough. You can't fend the drones off in combat – but turrets are beautiful things … and they sure love to shoot down drones!
Features:
Create your very own floating city and defend it from attackers by building turrets!
Harvest Duraphyte to upgrade your ships and Uridium to build most buildings.
Attack enemy bases with your team – targeting the enemy's drones for maximum damage.
Play online any way you like – co-op or PvP!
Enjoy a perfect mix of in-depth base building and tower defense mechanics.
Upgrade your ship by buying ever-more-powerful weapons!
With a release planned later this year, you can try a Steam Playtest until Monday, April 19. Simply head to the Steam page and click the button to request access (which is usually instant).
Currently though, for me it doesn't find any servers which the developer is actively looking into. Hopefully they will find the issue but finding bugs is part of why a Playtest is a thing. Update: solved, the Linux Playtest now works properly!
The idea is a really intriguing one, and from my time spent playing some of the Steam Playtest, it works really well. Incredibly smooth too, the performance looks to be ideal on max settings and it looks good. During the Playtest you can easily try it by yourself, if you open up a private co-op game which lets you get to grips with it. Not difficult to understand though! The brief in-game help menu pretty much tells you exactly what to do. Build up, upgrade, expand.
Absolutely adore the visuals, and the way all your buildings link up with a wire as they all float in the air - it's somewhat mesmerising when you're actually playing it. Safe to say I am very much looking forward to playing a lot more of this.
Simply head to the Steam page to try it out now.
Some you may have missed, popular articles from the last month: