The Darkside Detective: A Fumble in the Dark, what was originally called Season 2, is officially out now with full Linux support so you can crack some unique cases. Note: key provided by the publisher.
"The Darkside Detective: A Fumble in the Dark is a serial adventure game where you help a duo of investigators crack supernatural cases in the city of Twin Lakes. Whether it's a noise complaint due to ritual-performing neighbours or Mothman loitering around porch lights, Detective McQueen and his sidekick Officer Patrick Dooley are just a text box away! Point, click, or tap your way through six new cases as you get to the bottom of each mystery."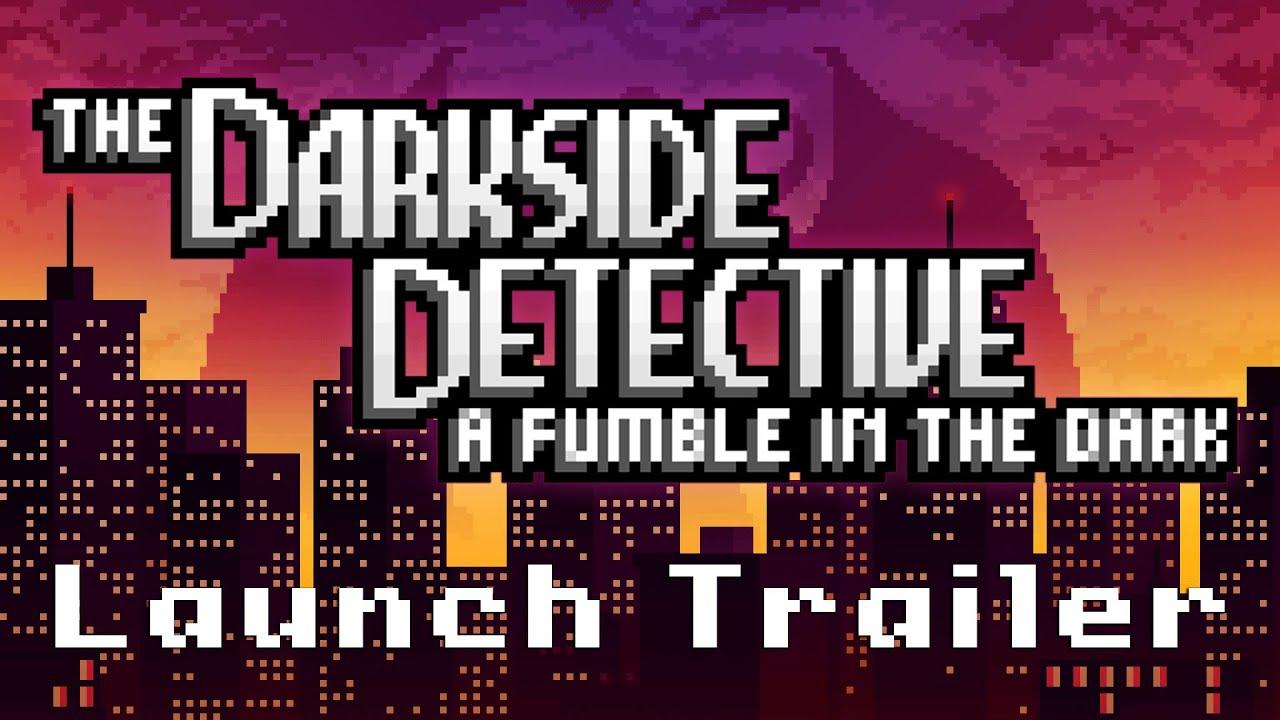 Spread across six unique cases with a seventh that indicates either there's more to be added (or another sequel?), this point and click adventure definitely delivers on the unusual. For those who haven't played the first game - fear not, it's a standalone experience even though it takes place after the first game. Renamed so they can hopefully get around the issue of smaller titles sequels not doing as well. The setup here is great though on how it follows along, and the intro was surprisingly funny but you will easily get a lot more enjoyment if you play the first game, which is also an easy recommendation to do.
Features:
6 unique cases, the likes of which you've never seen before (not a guarantee)
Uses both pointing and clicking technology
Music from Thomas O'Boyle, a totally-living composer, definitely not undead
Photo-Realistic* Pixel Rendering (*Depends on your definition of photo-realism)
1 mail-in rebate per customer on exorcism services for hauntings resulting from play
A brief recap of the events of "The Darkside Detective" for anyone who hasn't played it and doesn't want to
If you usually like point and click adventures, with plenty of comedy, puns, puzzles that aren't completely obvious and a completely weird storyline - this is definitely one you're going to absolute love. The writing is absolutely brilliant, as is the atmosphere - everything about it just comes together so nicely. Don't expect anything to make much sense though. The Darkside Detective deals with magic, the occult, aliens, ghosts and — well, anything! Thanks to this, it feels good to interact with everything and speak to everyone as you just don't know what's coming.
The Linux version as expected works great, and it's definitely going high up in my list of personal favourites when it comes to point and click adventures. Having perfect gamepad input support was also a big highlight, being able to kick-back and relax with The Darkside Detective: A Fumble in the Dark was awesome. Happy to recommend this one.
You can buy it on Steam. A Linux build will also be up on GOG "soon".
Some you may have missed, popular articles from the last month: