Spirit Swap: Lofi Beats to Match-3 To (the actual full title - what a mouthful!) is an upcoming action-puzzle game set in a lush, narrative-driven world of witchy demons.
Here's the full scoop on what it actually is and what to expect:
Cast spells, be queer, & crash the biggest concert of the year! Spirit Swap is an action-puzzle game set in a lush, narrative-driven world of witchy demons. Samar is a young witch working the spirit-swapping night shift in the eastern outskirts of Demashq. A recent spike in spirits crossing over from another dimension breaks the chill atmosphere of their night shift. With her trusty familiarZ by her side, she sets off into the city to find out what's happened. With the popular band, 5SOME, scheduled to kick off their big comeback tour in Demashq, Samar needs to work quickly before the city is overrun with stans and spirits alike....not to mention, they've got a pizza party to plan!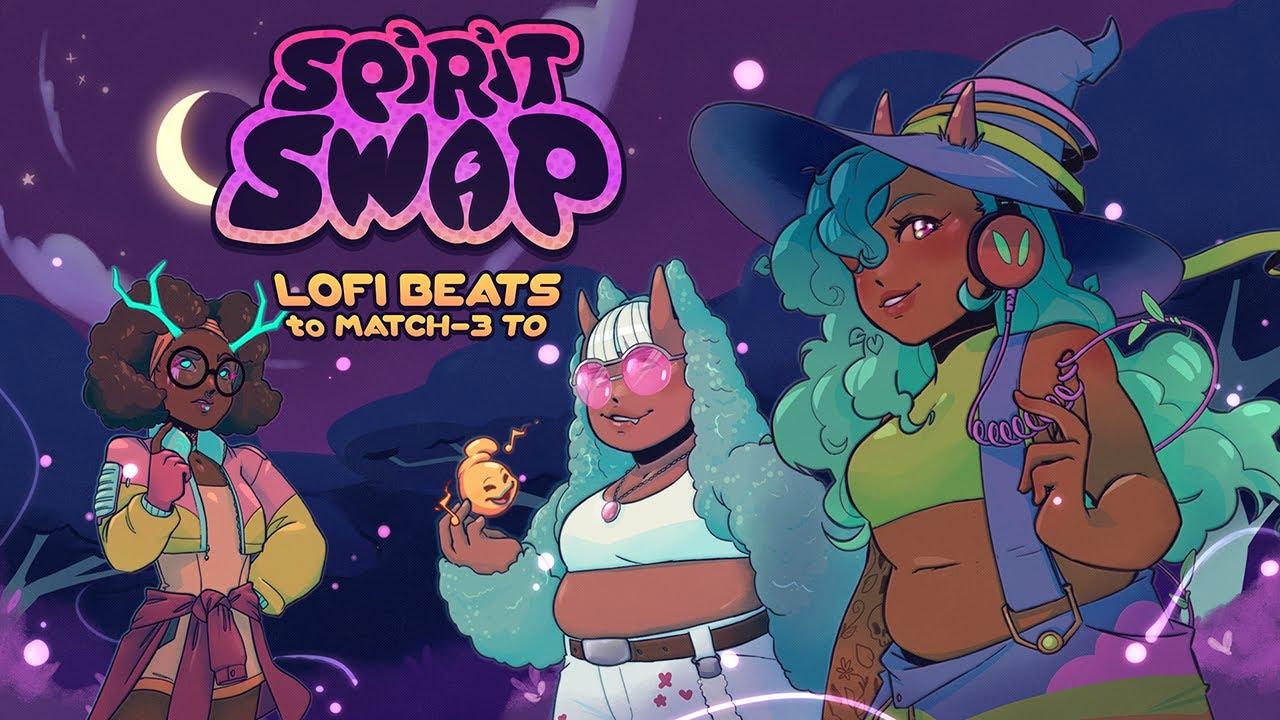 Features:
Match to the beat as you reassemble lost spirits, and enjoy a custom lofi hip hop soundtrack by the incredible Meltycanon and eyesonbrandon.
Cast powerful spells. Arrange spirits into special patterns to unlock potent powers!
Bond with a cast of witches and demons. Plan a pizza party together, crash a concert, maybe even smooch!
Decorate your bedroom. Earn trinkets and keepsakes as you play, then place them in Samar's room to affect gameplay.
Compete in local VS mode! Everything is chill, until it gets permanently unchill....
Enjoy over 5 unique game modes, including Time Attack, Score Attack, and Survival.
We spoke to the developer, who confirmed Linux support but it was missed being mentioned on their Kickstarter campaign. They have since put out a first update, which clearly mentions it:
PS: yes we will be supporting Linux!
The developer, Soft Not Weak, is a "worker-owned indie game studio based in Redmond, Washington that makes games centering Black, POC, and Queer joy!".
You can follow it on Kickstarter and Steam. They have until May 13 to reach at least $75,000 in funding and with 29 days currently left they already have over $58,000 pledged!
Some you may have missed, popular articles from the last month: