Love your short action-adventure games that have the feel of classic Zelda? Turnip Boy Commits Tax Evasion hits the spot and as a bonus it's completely hilarious. Note: personal purchase.
You take on the role of Turnip Boy, who has amassed a rather large unpaid tax bill and now has to go on a quest to pay back Mayor Onion. It's full of silly dialogue, plenty of puns and lots of ripping things up. The characters you meet are playfully absurd and you will also fight off various wild creatures on your quest too.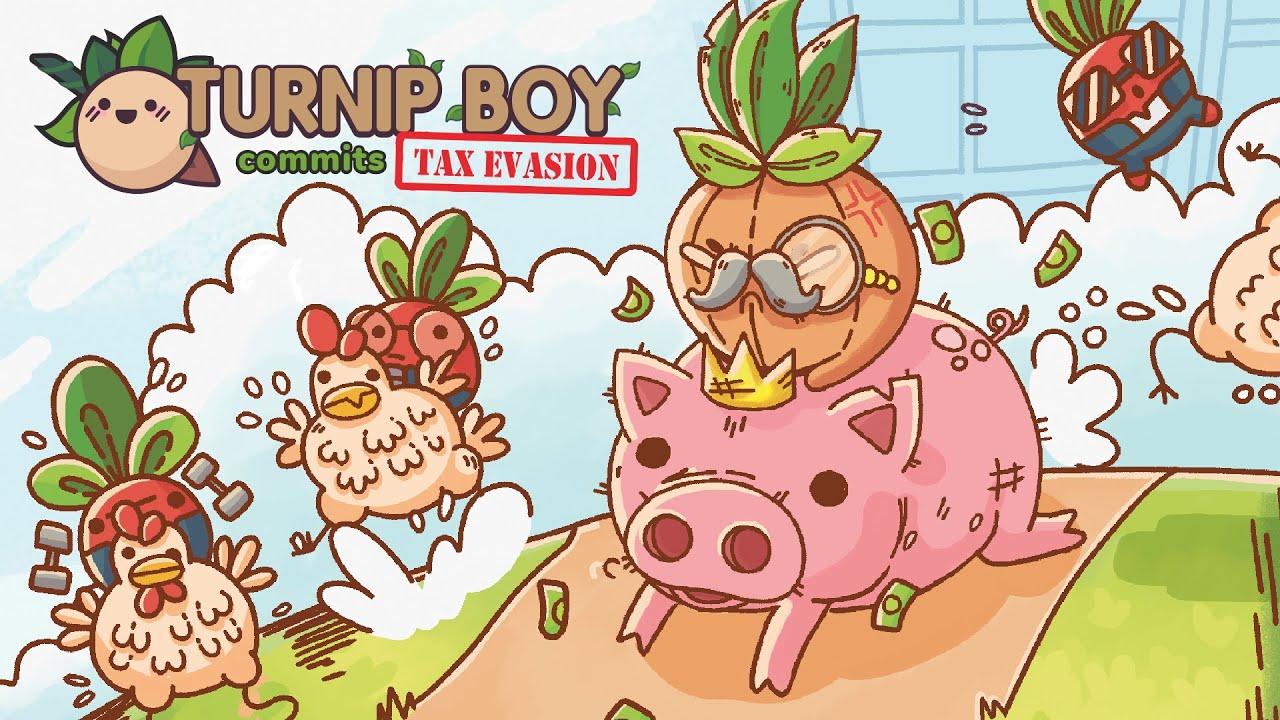 A total comedy game of course with nothing serious about it. From the earliest moments it shows its colours, with you ripping up the large bill and not giving much of a hoot about it. You do accept this quest though, as you travel the lands and attempt to sort the situation out. However, you do so in a way that causes issues everywhere else. You will steal a watering can from a practically blind old lemon, rip up your own wanted posters, rip up a love letter because you're a completely heartless Turnip and much more.
One of the early moments that stuck with me was a snail named Jerry, who moved into the pen of a Fruit at a loss at how to get rent money out of Jerry. Eventually you come back with a mighty sword, cut down the naughty snail - only to find out Jerry had listened and had the rent money. Oh no, poor Jerry. Blueberry gives you a cheque for some money they don't need which you promptly rip up - because who needs money anyway, apparently not you. Tax bill, what tax bill?
I felt even worse about killing Jerry and other snails after speaking to another character later, but I won't spoil what.
Ripping everything up is a running theme in Turnip Boy Commits Tax Evasion. It's a constant exploration game of speaking to someone, getting a note and promptly tearing it in half. As you progress the mayor just keeps asking you to do weird things. Get some fertilizer, now a fork and whatever else. What exactly is Mayor Onion up to? Well, I won't spoil it for you but it's worth playing for the jokes.
I especially enjoy the over the top absurdness of the game. Like the first boss fight being a giant King Pig that "ate of a ton of fertilizer" that you need to take down by watering special bomb veggies, and then kicking them at the pig. It was easy like most things in Turnip Boy but still a total joy to do. The ending of the boss battle turns the ridiculousness up a notch too, it's just so brilliantly done you can't not enjoy it.
For the comedy there's plenty of jokes and puns but not all of it gives a laugh, thankfully most of it is pretty good enough to keep you smiling all the way through. Some in-jokes about the game itself, some puns about livestreamers and subs - all nicely playful though.
While you always have the main quest in mind given by the Mayor, there's plenty of small and silly side-quests too like finding a lost baby carrot that got away from. Some of the character names are hilarious too, like they Olive Guard - you'll understand when you see it.
The main problem is how short it is, between 2-3 hours which is not a lot of a time. However, the experience is worth it because it's just so brilliantly done.
You can buy it on Steam.
Some you may have missed, popular articles from the last month: