Crowns and Pawns: Kingdom of Deceit is an upcoming 3D point and click adventure from developer Tag of Joy, who have now announced a team up with publisher Headup for a 2022 release. A beautiful hand-painted adventure, the Lithuanian team at Tag of Joy are led by the art director of Broken Sword 2.5 and it will take you through a vivid modern Europe.
The story follows a girl from Chicago, Milda, who unexpectedly receives an inheritance from her grandfather – a house in Lithuania. She sets off to Europe, but an unknown stranger threatens her upon arrival, demanding that she give up her inheritance. Determined and intrigued, she explores the run-down house, discovering old documents and clues dating back to the 15th century. In no time, Milda gets dragged into a dangerous search for a long-lost mysterious relic.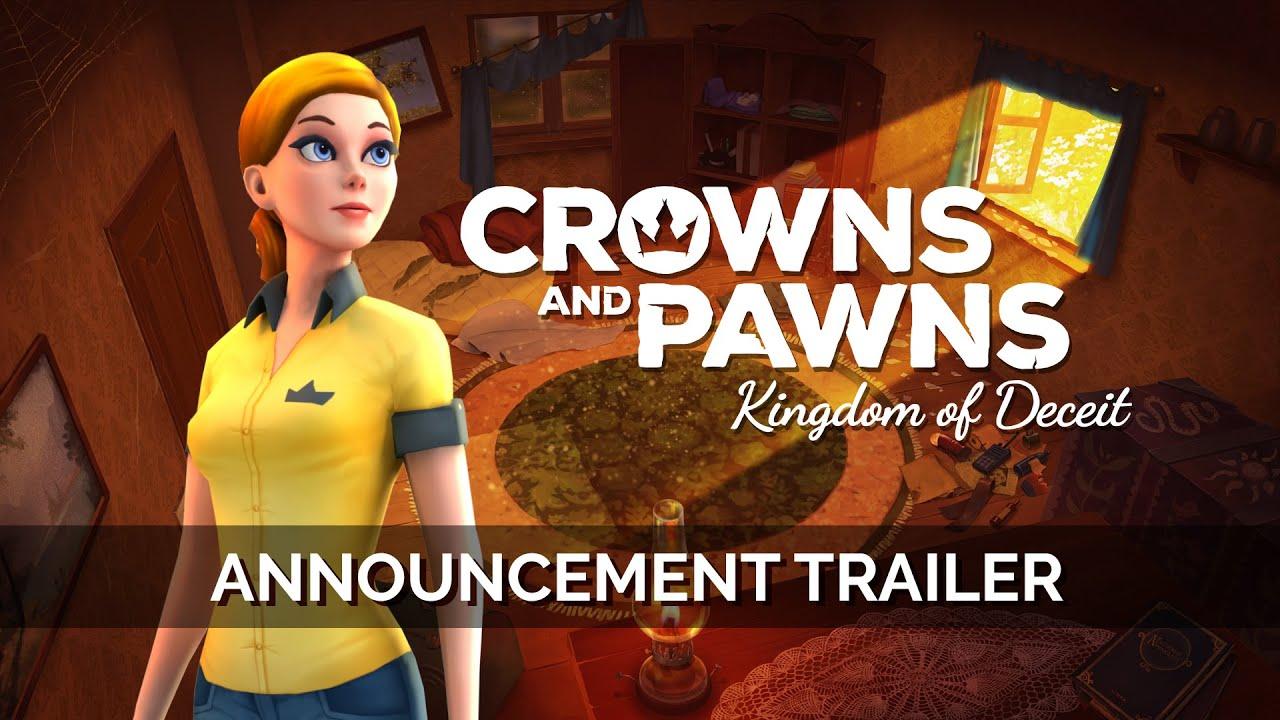 Features:
A blend of history and myths set in a modern world, featuring real-life locations all around Europe
A game directed by the art director of the highly acclaimed fan-adventure Broken Sword 2.5
A wide variety of puzzles, items, dialogues, mini-games and more!
Beautiful hand painted art that comes to life with a touch of modern graphics features
A world that reacts to your decisions
Change the looks of the main character to solve puzzles (or for fun!)
Fully voiced dialogues
Music written by the award-winning composer Daniel Pharos (A New Beginning, Memoria, Blackguards)
"In Crowns and Pawns: Kingdom of Deceit, we use 2D hand-painted backgrounds that we project on a 3D world and blend them with 3D characters", says game director Šarūnas Ledas. "As challenging as it may be, this allows having various visual effects in the game: smart lighting effects, real-time shadows, 3D depth effects (parallax), which react to the cursor's and the main character's positions in the scenes." What's more, many of the scenes in the game have various perspectives and camera angles, from traditional side view to top-down.
You can follow it on Steam.
Some you may have missed, popular articles from the last month: