Eagle Island from developer Pixelnicks has expanded and turned into Eagle Island Twist, now featuring a whole new campaign to play through that's very different to the original.
You now switch between the two standalone story modes, each with unique gameplay. The original Eagle Island maintains the same falconry-inspired gameplay and procedurally generated worlds, while Eagle Island Twist however it takes all the mechanics and spins it into a hand-crafted adventure across 45 brand new stages and an all-new story.
"Eagle Island Twist is a free update that brings an all-new story to Eagle Island. As Fia, use your kookaburra Kusako to embark on an adventure that has you facing off against a dark doppelganger to restore a broken artifact - the Manaroc Twist! On your journey you'll encounter extraordinary challenges, huge bosses, and awesome new powers, as you track down Dark Fia."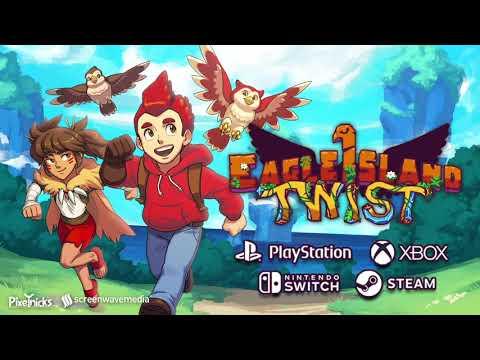 Features:
Use your owl to defeat enemies and collect coins, seeds, and manaroc.
Fly through 45 handcrafted stages that homage retro classics in both visuals and gameplay.
Traverse a 16-bit era world map and choose from casual to more difficult routes. Revisit stages to discover hidden collectables and secret areas.
Gather green gems and trade for legendary feathers—like the golden Lumara form, which casts Kusako off at the speed of light!
Includes the original game, the challenging roguelite Eagle Island. Tread through beautiful, procedurally generated environments as Quill and cast your owl companion Koji as a projectile to defeat enemies and build your combo. Obtain runestones to diversify your gameplay, from the high-damage Iron Beak to the far-flinging Spring Jump, or use award-winning accessibility features to further customize your experience.
Some you may have missed, popular articles from the last month: