Set in the Tangledeep universe and featuring a unique puzzle-battle system, Impact Gameworks have now properly revealed their new JRPG-inspired adventure Flowstone Saga.
Technically, it was already revealed under the name of Puzzle Explorers: A Tangledeep Story but sadly they had a failed crowdfunding attempt for it. So they went back, continued expanding it and providing free Alpha builds to anyone from their official site. Now it's back, bigger and better under the name Flowstone Saga. Check out the trailer below: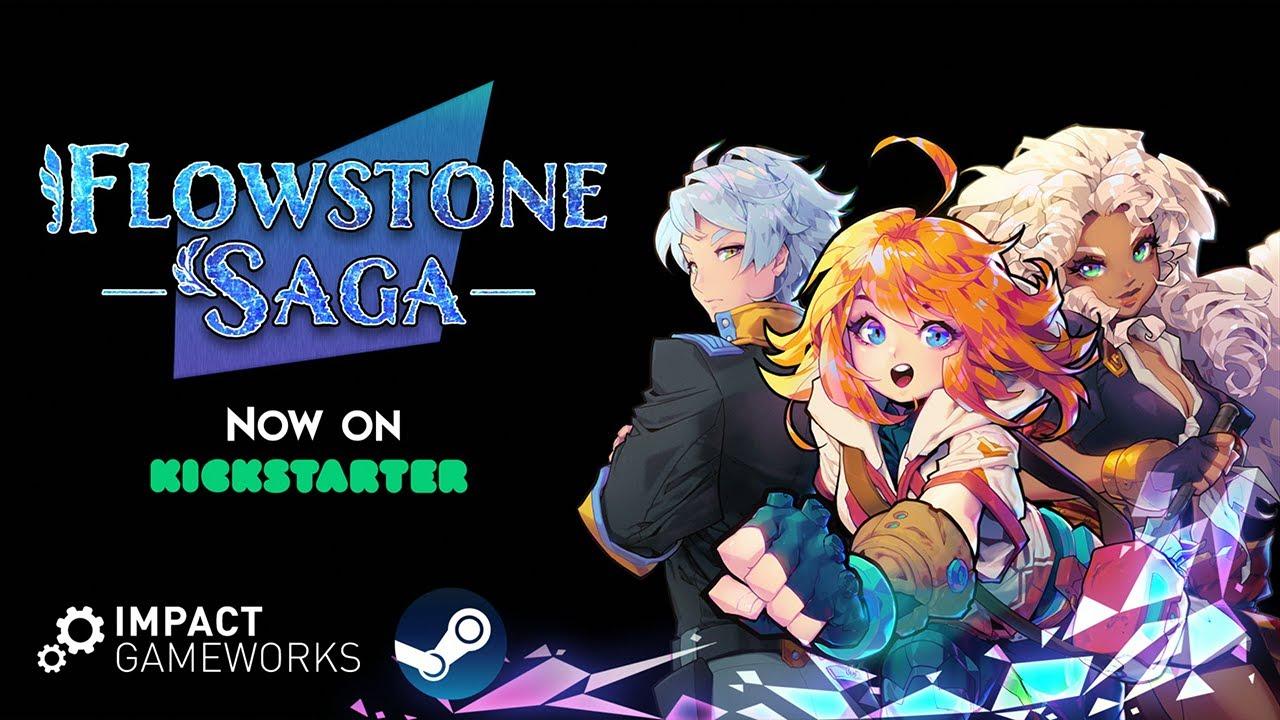 "Flowstone Saga is a 16-bit, JRPG-inspired adventure featuring an epic story, charming characters, stunning pixel art, and a unique puzzle battle system! Like our first title Tangledeep, we're combining everything we love about the finest SNES & PlayStation-era RPGs, and infusing it with modern sensibilities in a captivating, original world."
You can actually try it out right now, with Impact Gameworks continuing their full Linux support. Given how beautifully Tangledeep worked on Linux, and Linux builds of this game have been available for a while - we expect it to do quite well overall for Linux fans.
Features:
Battle monsters in a truly unique puzzle-based arena! Using the power of falling blocks, you can attack, defend, and trigger magic effects to thwart everything from lowly Beewis and Cookie Ferrets to Craggans and Giant Axolotls.
Immerse yourself in a grand story that begins with the discovery of an ancient power, and grows to encompass a continent-wide conflict
Explore the islands of Ocean's End, search for treasure, gather resources, solve ancient puzzles, and unravel mysteries across dozens of handcrafted maps and dungeons
Befriend charming characters, helping them to build the town of New Riverstone, learning their stories, and even buddying up for extra battle effects
Customize your experience with multiple difficulty settings; enjoy a more relaxed, story-driven playthrough, OR push your puzzle & tactical skills to their limits
Feast your eyes on lush, stunningly-detailed pixel art including huge monster sprites, gorgeous backgrounds, and expressive animations
Rock out to an epic, adventurous soundtrack with over 50 songs, featuring live performances by world-class musicians
It's crowdfunding on Kickstarter with demo links, and against the $20,000 goal they've already managed nearly $7K in one day pledged - so it looks like it's going on to be a success. It also has a Steam page.
Some you may have missed, popular articles from the last month: