Outbreak: Endless Nightmares from solo developer Dead Drop Studios has arrived on Linux as of the latest update. The newest game in the Outbreak series, one that takes inspiration from classic Resident Evil games and other similar horror adventures. Dead Drop Studios try to put their own spin on it, while remaining thoroughly inspired by older games.
"Outbreak: Endless Nightmares twists the series' survival horror gameplay by adding elements of roguelike gameplay. You'll need to explore, hunt for supplies, uncover clues, and fight your way through each anomaly – each consisting of semi-procedurally generated instances where both the environment, and the undead, are out to kill you!"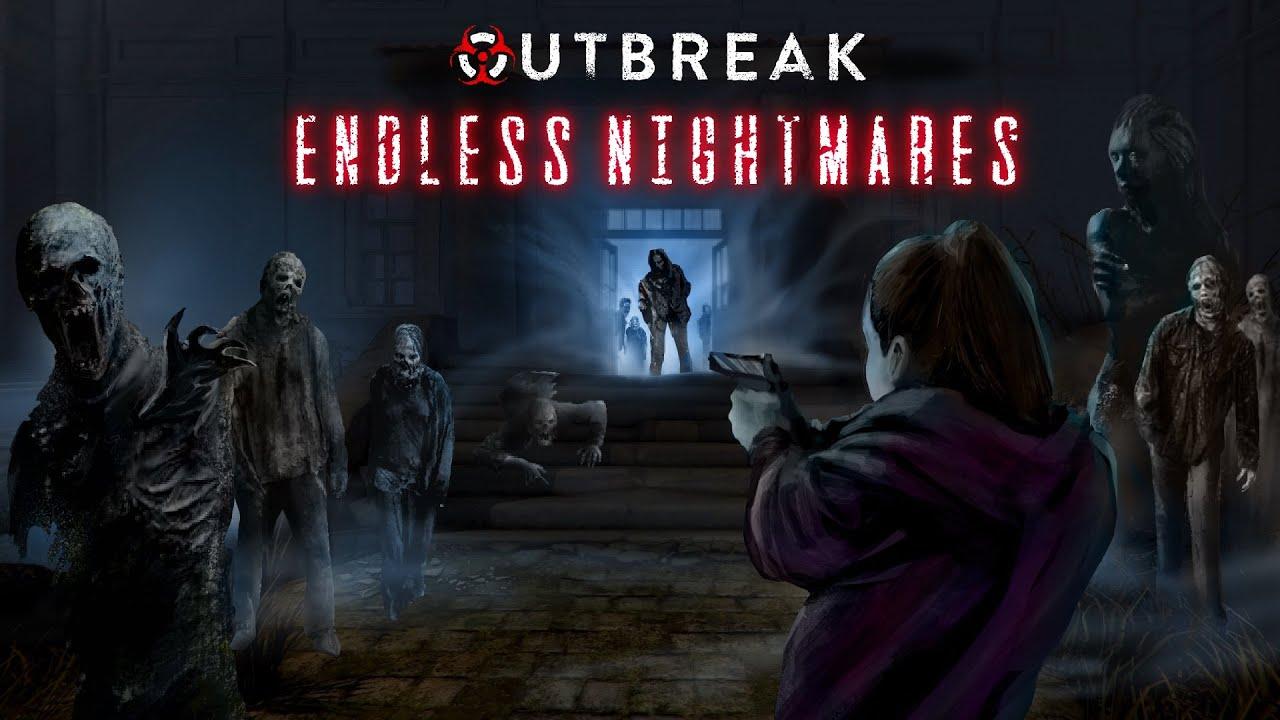 "Outbreak: Endless Nightmares is a new beginning for the Outbreak series. I put everything on the line this time around – creating a much more narrative-driven game while also placing the spotlight on replayability. On the technical side, the envelope was pushed pretty hard on this one. Next-gen consoles offer gobs of RAM and real grunt on the CPU front – making 4K finally possible – but I didn't leave current-gen behind. The Nintendo Switch, for example, is well-served with a solid port that I'm incredibly proud of!" – Evan Wolbach (Founder, Dead Drop Studios)
It's actually not a bad idea this one. It's certainly no Resident Evil but it has a somewhat weird charm to it. Features:
Something Old, Something New: Outbreak's signature classic survival gameplay mixed with roguelike elements.
An Expanding World: Explore a massive, semi-procedurally generated world that expands as the game progresses! Talk to NPCs, visit shops, etc.
Three Camera Angles: Choose a view that works for you – Fixed camera, over the shoulder, or first person.
Photo Mode: Take beautiful pictures with the camera or use the photo mode to scan or anything dangerous nearby!
Death Isn't the End: Death returns you to the hub with most of your inventory intact, experience, and money.
Semi-Procedurally Generated Dungeons: Revisit anomaly dungeons multiple times to find different traps, enemies, puzzles, challenges – and loot!
Co-Op: Fight the nightmare with a friend in 2-player Split-Screen Co-Op.
Character Options: Choose from 6 unique characters, each with their own backstory, stats, and ability loadouts.
You can find Outbreak: Endless Nightmares on Steam.
Some you may have missed, popular articles from the last month: