Inspired by the Werewolf/Mafia genre and similar games, Untrusted from developer evolvedlabs has now left Early Access and it seems it has done quite well.
"In Untrusted (or "Untrusted – Web of Cybercrime"), hackers from the fictional NETSEC group are tasked in hacking a specific server on a computer network. NETSEC members must use their skills and wits to outsmart the undercover AGENTs that will try each night to perform arrests or have other players become snitches for them."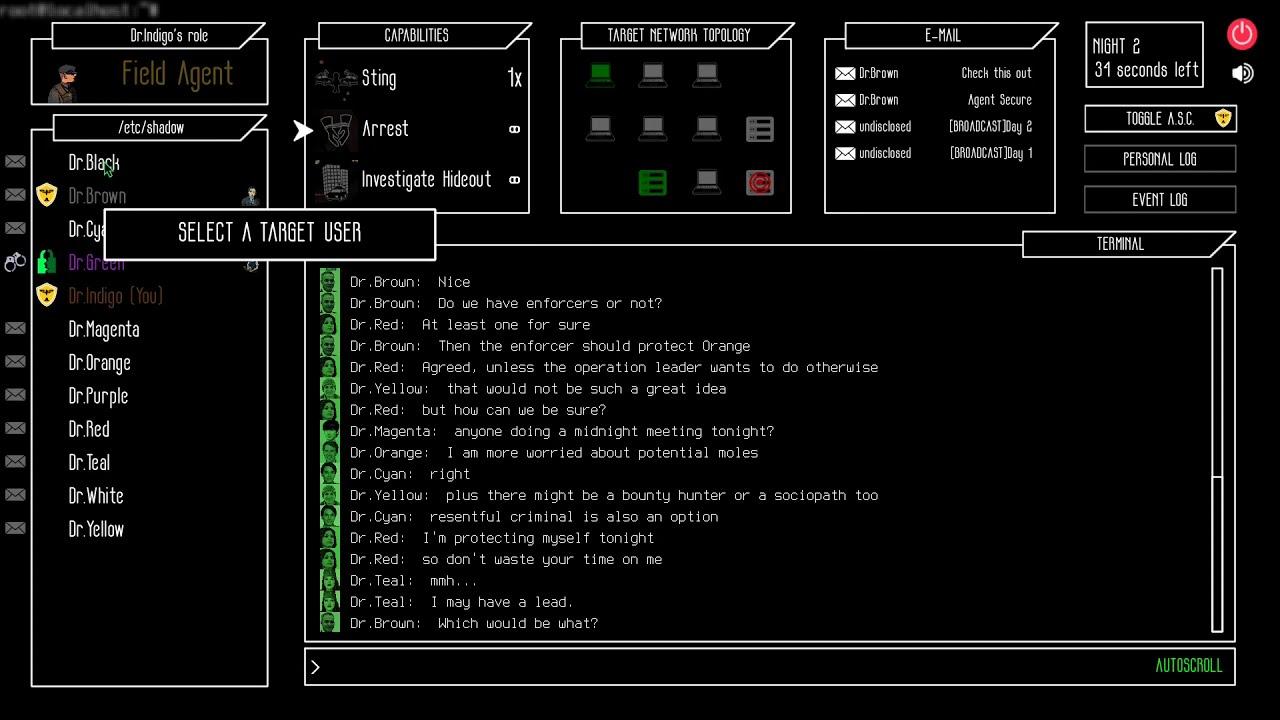 Features:
Hacking themed game focused on social interactions.
Hack into computers and analyze their log to find out who is telling the truth
Keep your personal log and cross-reference data to find out who are the undercover agents
An amazing, friendly community ready to welcome you
Multiple winning conditions for both factions: hack or murder your way to victory.
2 Factions and many neutral classes
23 Unique classes
More than 80 unique skills
Unlock avatars and badges as you win
No bogus IP addresses! All IP addresses are from RFC 5737, for all of us IT people :3
Discord integration
For a niche experience given the interface and gameplay, it's managed to gain a nice following. With a few hundred user reviews on Steam giving it a Very Positive rating and it regularly sees a few hundred players online at any one time so for a game with no marketing it's doing okay.
Also, you can claim an exclusive GamingOnLinux avatar! See our previous article for the link, you need to be logged in on GOL to claim the redeem code.
Some you may have missed, popular articles from the last month: