Another week down, plenty of items missed that we couldn't fit in. Here's your Sunday Section going over a few random bits of news. Grab a coffee and enjoy.
How about some Linux distribution news?
siduction, the distribution based on Debian unstable/sid wrote a blog post to announce the death of Axel Beu. Someone who not many will know but Beu was important to siduction, as their major sponsor that made the project actually sustainable. As a result, they now need to take outside donations so they've setup a spot on Open Collective - one for the EU and the US. R.I.P Axel Beu.
Solus, the home-grown distribution with its own Budgie desktop environment has a new development blog post up, which highlights that they've now: released Budgie 10.5.3 with plenty of bug fixes, introduced support for the GNOME 40 stack, lots of quality of life changes have also been made along with upgrades to KDE Framework 5.81.0 and Plasma 5.21.4 as well.
elementary OS 6 is now available in a Beta, detailed in a rather long and exciting blog post that shows what an extraordinary amount of work went into this release. So many huge changes like multi-touch gestures support, Flatpak support along with an entirely Flatpak-based AppCenter ecosystem, lots of style tweaks along with a dark theme option, lots of updated apps, a new installer and so on.
KDE had a pretty huge week recently. Developer Nate Graham has continued their usual reports in another blog post to mention some recent work merged for the Plasma desktop including: hot-plugging GPUs and FreeSync/Adaptive Sync/variable screen refresh rates on Wayland, a new Wayland protocol for tracking application activation and hand-off to show more visual feedback to users, you can configure more notifications to appear over full-screen applications if needed, KWin now has better support for the Panfrost Mali driver, better icons for GTK apps and so much more.
Oh, right, we're actually mainly a gaming website right? How about some related news there?
How about a little Wine? Too early? Well, keep it boxed up then! Ever heard of Boxedwine? I didn't either until recently.
Boxedwine is an emulator that runs Windows applications.  It achieves this by running an unmodified 32-bit version of Wine, and emulating the Linux kernel and CPU.  It is written in C++ with SDL and is supported on multiple platforms (Windows, Mac and Linux).
I jokingly moaned on Twitter about a GOG release (Voodoo Kid) using it, which was only for Windows. Seems the developer took note and mentioned it's coming too. Sounds like a really clever use of Wine. Clearing up some details, the developer using it mentioned on Twitter it's "not a full Linux environment but it has user configurable parameters, in some ways it's comparable to DOSBox".
Seems like Xbox Cloud Gaming will work on Linux when it launches, providing they don't add in any browser string checking like Amazon Luna seems to have to initially block it. The PC form of their Cloud Gaming service seems to be invite-only right now though, so we've been unable to test it ourselves.
Trawel, an "open world text adventure" released a Linux build on Steam.
HUNTDOWN, a very highly rated 16-bit pixel art action-platformer that was initially an Epic Store exclusive is heading to Steam. It will have Linux support too when it releases there on May 12, with the developer emailing us to say "Huntdown runs perfectly on Linux". Take a look below, it does look incredible: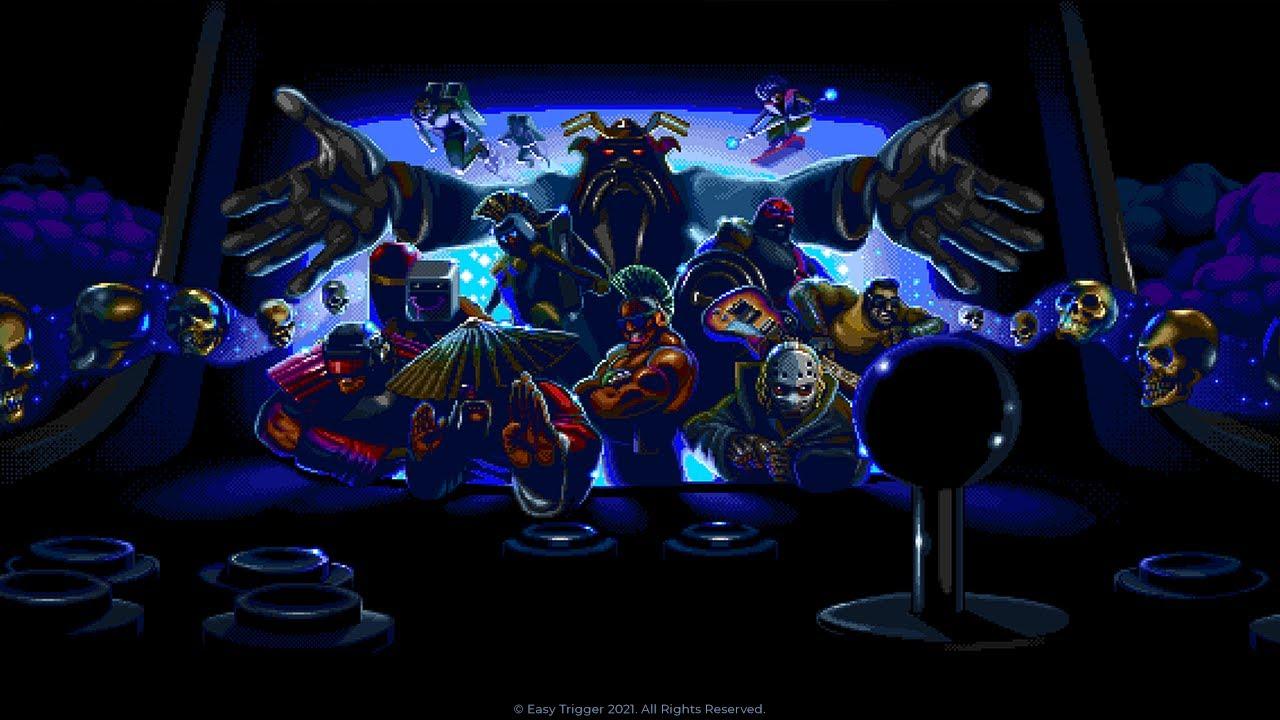 The absolutely bizarre looking Star-Twine is now confirmed to be launching for Linux, 10 years after the original release. The port is being done by Ethan Lee, as confirmed on Twitter.
The numbers are in for April on the Steam Hardware Survey, looks like Linux didn't budge so it held steady. See the details on our Steam Tracker.
Finally, we also now have a Valve Index so we can do VR content, livestreams and more with it on Linux! Huge thank you to contributor Scaine for the donation. You can check the VOD of our first VR livestream to see how it went.
That's all for this week, hope you all had a good weekend.
Some you may have missed, popular articles from the last month: