You've all seen the rumours by now, and apparent confirmation from Ars that Valve has been working on the SteamPal, a Linux powered handheld that could be released this year. Here's a short list of what we want from it.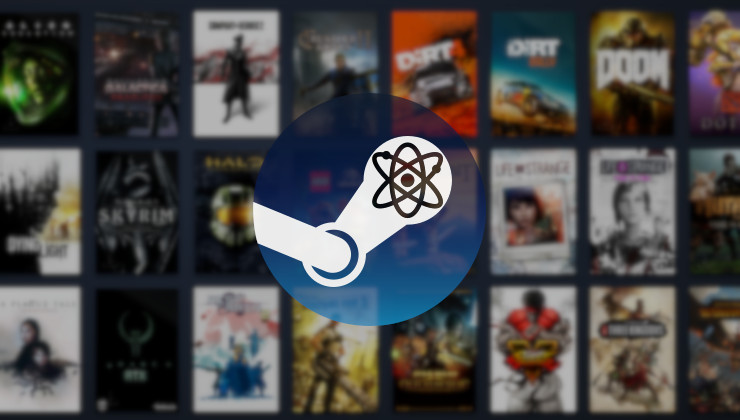 Steam Machines and SteamOS were ultimately a failure, for many reasons. The whole thing was confusing for both users and consumers with multiple models, and most of them wanted far too much money. What will be different this time? How can Valve actually make it work?
This time around at least, it looks like Valve are entering a market that's still relatively in its infancy. However, it's clearly popular with more hardware vendors showing prototypes and the GPD Win series continues showing how a smaller vendor can make it happen. If Valve really do enter, they would be positioned well considering they know how to produce their own hardware after the Steam Controller, Steam Link and now the Valve Index too. Doing it directly with only one model or perhaps two with a higher model would already solve a lot of their original Steam Machine issues. Let's say that's the first thing we want: make it clear. Get the marketing right this time, and actually continue marketing it unlike before.
Game support is something that suffered originally. We had porters like Feral Interactive and Aspyr Media come onboard thanks to Steam Machines but they simply weren't enough. This time, we have a vast library of supported indie games, a couple AA/AAA and then there's Steam Play Proton too. However, realistically, we still need that direct support and porting effort from developers to ensure the games work as good as they can on the hardware, especially since this won't be top-end stuff. Still, with Proton, there is at least that ability to play more than what's supported and the ability to is vitally important to make a SteamPal actually worth even thinking on to purchase.
Having good game support is the single most essential thing. People don't want to wait around for shaders to compile when you hit play, stuttering while Proton/DXVK builds up a cache will be very noticeable on the hardware too and no doubt be the source of many poor reviews. Having developers build and optimize for it will end up essential to making it a win overall.
Another serious point to think on is online gaming. This is a sore spot right now. I can only imagine the reviews of "you can't play x or y, the most popular online games" which will be due to the likes of Easy Anti-Cheat and BattlEye. Perhaps though, since Valve will fully control the kernel they can have it all signed in a particular way that anti-cheat systems can hook into it. However, that could then split things between desktop Linux and a SteamPal. It's both exciting to think on for support and concerning.
A Steam Game Pass, yup, something like that I think would be in some way needed. Other consoles have a form of it, Valve allows it on Steam already with the likes of EA Play, it would make sense for Valve to have one to not only pull in even more money but to give users access to a library of games right away for a SteamPal when they signed up. Either that, or team up with a bunch of developers to give free copies to those who buy one.
Keep the desktop mode. Please. That was actually a highlight of SteamOS originally. You get the console-like experience, with the option to dive into a normal desktop if you want to do other things. That would extend the possibilities of what you can do with a Valve SteamPal. I think removing that would be a mistake, as long as they lock-down the SteamPal SteamOS side of things so that users can't break it and as easy system-refresh option to set things back to normal.
Send loads out to developers long before release. Gosh I hope they're doing this. How do you get people interested in supporting it? Give them developer kits. Other console makers do this for good reason.
Some form of external streaming media support out of the box. Yes, I know, that the main point is gaming but we're long past the point of such single-use devices. People will expect the likes of Netflix and others to work. So get it sorted before release. It was a sore spot for the original Steam Machines.
I don't think I really need to put down "use a Linux operating system" as a thing we want from it do I? It's pretty obvious it will be. So, SteamOS 3? Let's say I want that to be real and to still allow others to download it and install it just like they could before. Oh, and duh: please don't be a failure.
Don't be too big. I can't stress this enough. The Nintendo Switch is just about right (except the terrible to hold Joy-Cons that is when in portable mode). Any bigger and it would be far too unwieldy and likely defeat the point. That is one thing I am genuinely worried about. Valve could get a little too screen-happy with it but I hope they're being smart about this one.
Just a few thoughts to get it out there to stop the mind from spinning on it, no doubt we will all have more we want and expect from it over time. They key though is to not expect too much. It is, after all (if real), a handheld! We can't expect magic from it, as it will be limited in terms of what power it can cram into the casing.
Over to you in the comments: what do you want from it?
Some you may have missed, popular articles from the last month: