Releasing on September 7, Surviving Mars: Below & Beyond is the brand new expansion for the Martian city-builder from Paradox Interactive and newer developer Abstraction (who took over from Haemimont Games).
Giving the relaxed building sim some much needed expansion into other areas, Below & Beyond enhances colony management by going below the surface and beyond the horizon to build underground bases, mine asteroids, and gather rare resources.
"When we started planning out what was next for Surviving Mars, we really wanted to dive deep into the parts of the Red Planet we had not already explored. We know we had to come out swinging and Surviving Mars: Below & Beyond expands gameplay in a meaningful way," says Magnus Lysell, Product Manager for Surviving Mars at Paradox Interactive. "The possibilities are endless and we're eager to continue exploring the Red Planet with our players."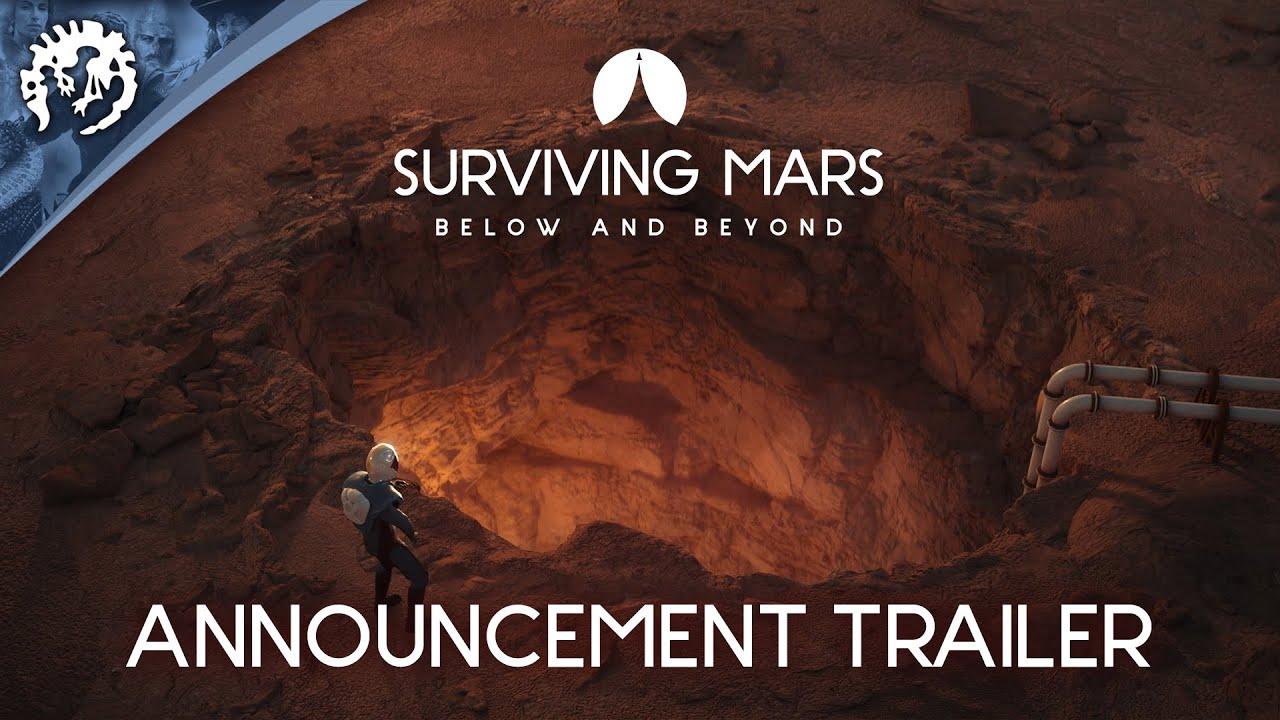 Main Feature Additions:
Back to the Bases - Expand your colony into caves and lava tubes under the surface. Players can use existing structures, or underground-specific buildings to build a base for exploration. Expand with caution, potential cave-ins can destroy everything.
Mine Your Own Business - Players can now go below the surface and beyond the red planet for resource mining. Construct special rocket-propelled buildings to mine resources, including exotic minerals and Data Samples, on passing asteroids. Don't stick around too long or else the Asteroid will drift away with your stuff!
Branching Paths - The Recon and Expansion research tree unlock additional buildings, vehicles, upgrades, and locales. They will also unlock asteroid mining and tunnel colonization.
At the same time the game will also be getting a new Radio Pack much like Paradox do with Cities: Skylines. The Mars Lifestyle Radio Pack including sixteen original tracks for an extra 70 minutes of chilled space tunes as an extra DLC.
Have to say - I'm real excited for this one. Despite some shortcomings and initial frustrations, Surviving Mars has turned out to be one of the better city-builders of modern times, especially when you add the greenery expansion. We're going to have to take a good look at it after release.
If you don't own Surviving Mars it's available for Linux from Humble Store, GOG, Paradox and Steam.
Some you may have missed, popular articles from the last month: