Monster Sanctuary from Moi Rai Games and Team17 grows again, with the 1.2 Legendary Keeper Update out now.
Adding in some more end-game content there's now the Hall of Legendary Keepers to find deep within the Magma Chamber. It presents statues of their biggest Kickstarter backers, who each contributed a team of Monsters that gives players fourteen unique fights - and some of the most challenging in the game. Tough but it has rewards to earn too.
Want to look flashy? There's now player customization too. Different costumes are available, with more to come in future upgrades and you can find them throughout the game or as a reward for "epic accomplishments".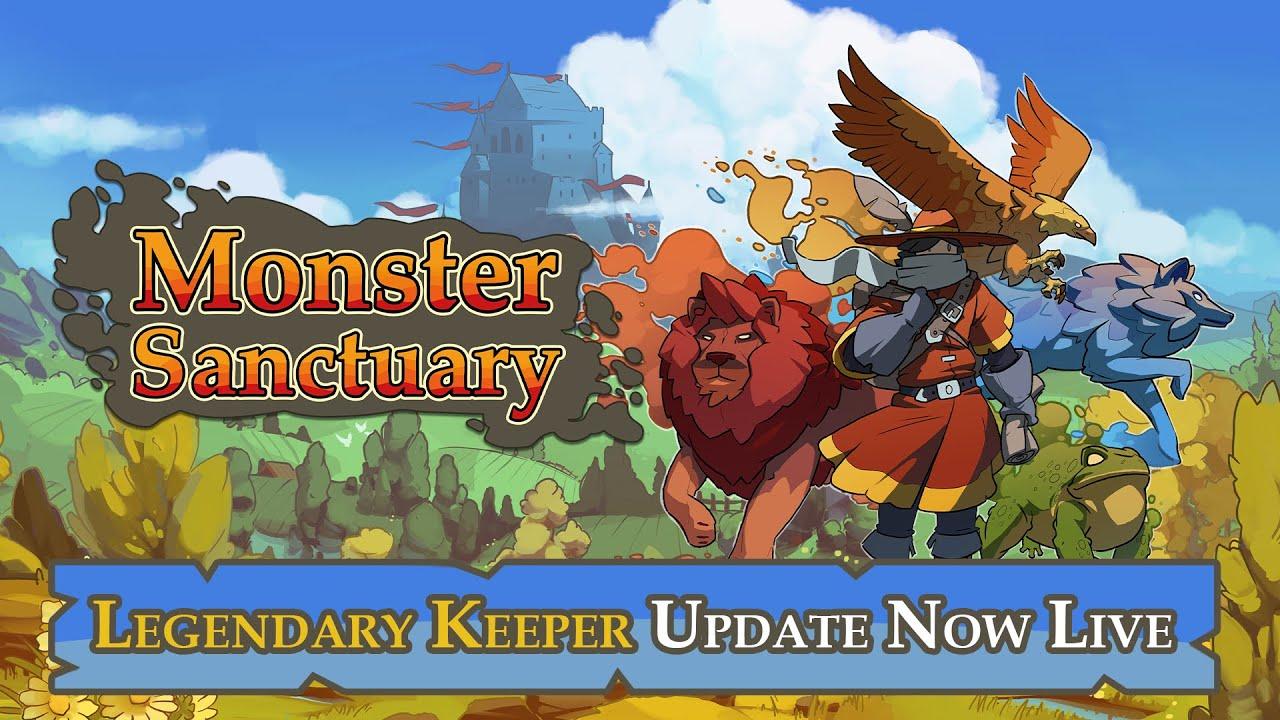 There's also a bunch of new speedrunning options like a timer, cutscene skipping and a 3x speed for combat option. You can also now directly challenge opponents for a PvP online fight. One player hosts a game which gives them a four digit code so other players can join - however online PvP is locked per-platform.
Other improvements include:
You can now automatically sort Monsters and your inventory based on different criteria.
The buff overview screen in combat is greatly improved, allowing you to see all the different active buff and debuff stacks at once.
Whether you're new to the game or just need some additional guidance on your journey, when talking to your Spectral Familiar, they can now help you with some useful, general gameplay tips to get accustomed to the game's mechanics.
For those up for more challenging encounters while backtracking old areas, there is now an NPC at the Monster Farm that lets you increase the minimum level for all wild Monsters depending on your Keeper Rank. This setting can be turned on and off.
The Health Bar now previews shield amounts for shielding actions. Also, we were able to finally fix the bug with the red bar not disappearing properly.
A new season for the PvP Leaderboards (Season 3).
Even on Casual mode, some of the Keeper battles were still too tough for some of our players. With this update, we specifically decreased the difficulty of Keeper battles on Casual mode by lowering all of the enemy Keeper Monsters' attributes.
If you want to buy Monster Sanctuary you can do so on the Humble Store or Steam.
Some you may have missed, popular articles from the last month: