Mixing together a farming sim, a life sim and a business sim all in one - Harvest Days is coming from Family Devs, an indie game studio formed by a father and son duo. Yet another take on the casual gaming market joining the likes of Stardew Valley, Farm Together, Littlewood and many more. Linux support is fully planned too.
"Take things easy in Harvest Days, and leave the chaos of the city behind. In this pastoral sandbox world, you can let go of your day-to-day worries and unwind. Tend to your crops, ride horses through the wilds, kick back with the friendly townsfolk and fish for your dinner down at the river. Take it easy and watch your farmstead slowly evolve, or proactively invest in tools, vehicles and upgrades to carve out your own little slice of paradise."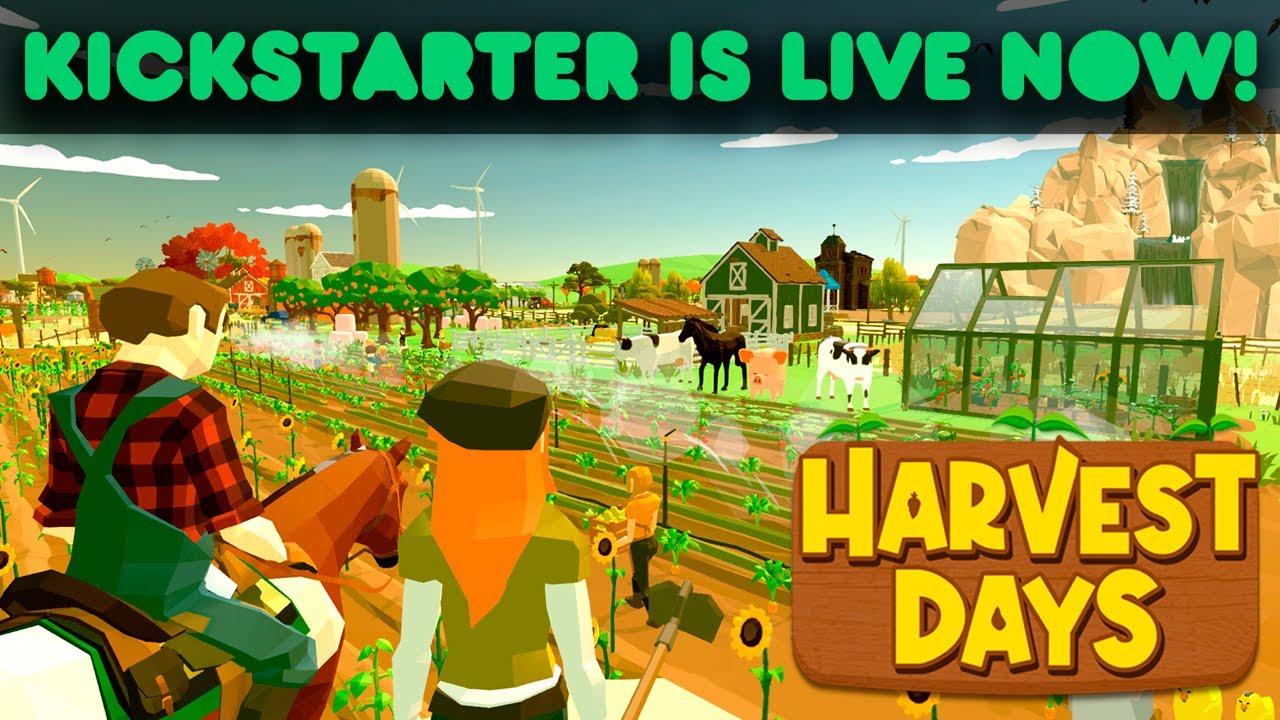 Planned Features:
Become a farmer! Grow fruits and veg, look after animals and sell your produce to the locals.
Get the most out of your free time! Go fishing at the lake, chat with your neighbors or take your horse for a ride through scenic, wild environments. Never forget to put relaxation on the agenda.
Explore an open game world! Discover natural caves full of minerals, a ruined and mystical temple, a mysterious swamp bubbling with secrets and far more.
Develop your relationship with the locals! Become part of the village community and make new friends.
Buy, sell and trade! Sell what your farm provides, invest the profits and watch your paradise grow day by day.
Gather and build! The world of Harvest Days is rich with resources. Gather wood, stone, minerals, gems and even magic mushrooms to produce tools, meals and mystery items.
Catch a ride! Don't wear your legs to the bone, or your horse's - pick the right vehicle for the job. Harvest just a little too bountiful for one farmer? Invest in some heavy hardware to do the job..
Every farm is unique! Develop your new home as you see fit, make choices without pressure and focus on what makes you smile.
Don't forget about yourself! It's not just your farm that needs tending to. Eat, drink, get plenty of rest and unwind when you need to. What's the point of paradise if you don't slow down to enjoy it?.
They're hoping to raise at least 15,000 by September 30. If funded the full release would be sometime in late 2022, with Early Access arriving before then on Steam.
You can back it on Kickstarter and follow it on Steam.
Some you may have missed, popular articles from the last month: