At the Game Developers Conference 2021, multiple developers from Red Hat attended and gave a talk titled "Open source in games: How to save your studio time and effort". GDC 2021 was held back in July but only recently Red Hat put their presentation video up so now everyone can view it.
For most normal gamers it probably won't be a hugely relevant talk but for developers it could be an interesting one. The main thing is that Linux had a presence at such a huge industry event. Here's what the talk was about:
Open source is everywhere. From development tools to production platforms, chances are your studio is already using open source. Adopting open source practices in your workflow and tools can save time, offer better results, and bring with it the support of an incredible community of developers around the world. We'll cover the basics of open source; making legal, process, and best practices clear along with next steps for getting started today. This video will leave you with a deeper understanding of how to use open source software in your commercial games and production pipelines, as well as processes you can implement to improve game development at their studio as a whole with open source.
Watch it below: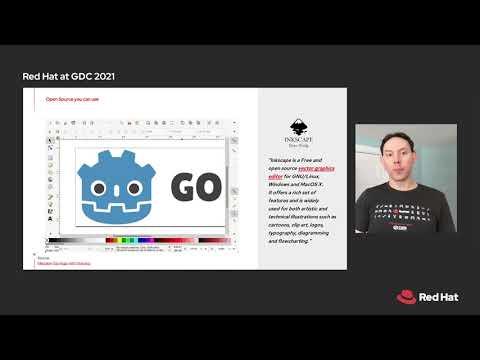 Red Hat are also running the "Open Jam 2021" which starts on October 1 2021, with an aim to have people come together to make an open source game over one weekend. There's also the "O3DE Jam" happening on October 18 which is a month-long Game Jam for people to try out the newly open source O3DE engine.
Some you may have missed, popular articles from the last month: