Surviving Mars: Below and Beyond is the brand new expansion with Paradox Interactive reviving the game under a new developer with Abstraction and there's a free update too.
"We have one of the most supportive and creative communities in gaming. We know that, with these expanded features, our players will blow our minds with their ingenuity," says Magnus Lysell, Product Manager for Surviving Mars at Paradox Interactive. "We give our players the tools they need to overcome challenges and create their story. With Below & Beyond, we've given players a lot to work with and I'm sure they will come up with some incredible colonies."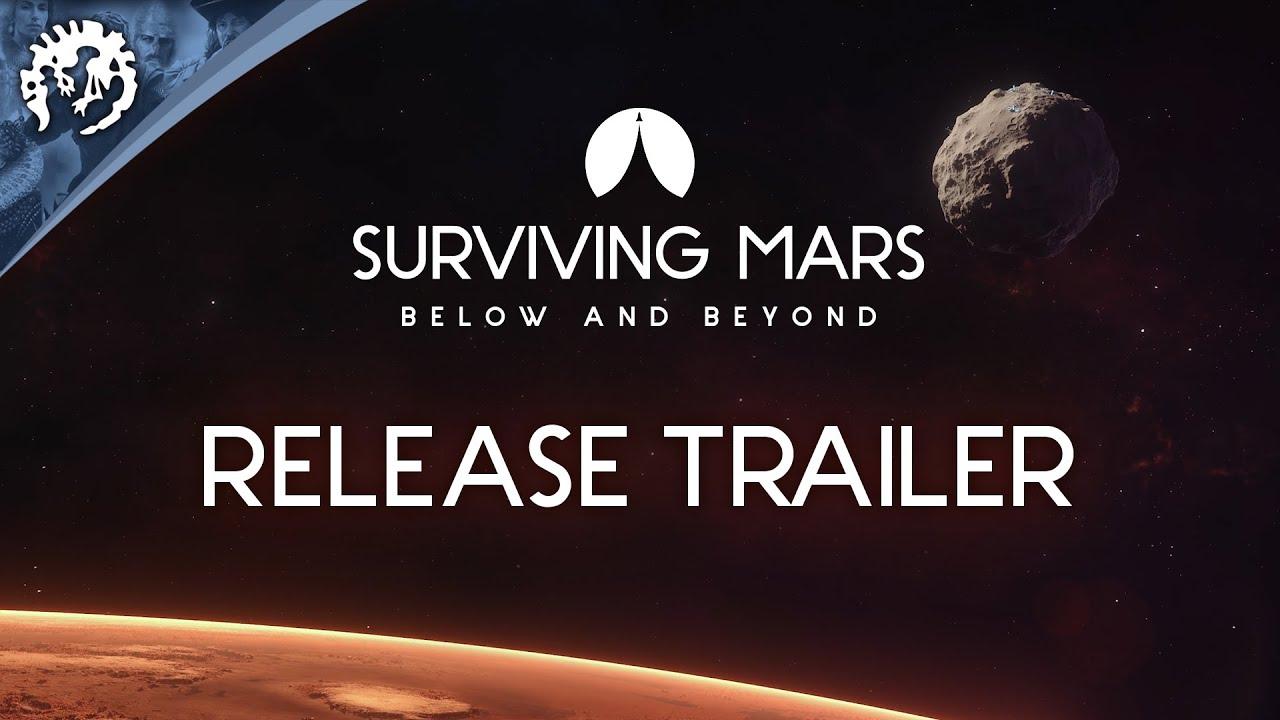 Main DLC Features:
Underground

A new area to explore right beneath your colony. Uncovering what the Martian Underground has been hiding from us, perhaps we can even find something rivaling our wonders.
Expand your colony into the Underground, providing shelter against the hazards from the surface and bringing you closer to richer deposits.
Be careful, as there may be underground marsquakes that can lead to dangerous cave-ins.

Asteroids

Venture to asteroids as they fly past Mars, giving you a limited window to visit them.
Set up temporary mining outposts to extract as many rewards as you can from each asteroid.
Bring back Exotic Minerals, a new resource exclusive to asteroids, to improve your colony on the Martian surface and its underground.
Some asteroids may not be as they appear and have a mystery to solve while you are on them.

Recon & Expansion tech

Unlock multiple specialized buildings, rockets, and upgrades in the underground and on asteroids.
Gain benefits and upgrades for your entire colony.
The free update available for everyone adds in a new building for colonists and tourists, some UI improvements like leak icons, more options for colony control and some balancing adjustments. See the full patch notes for more.
In true Paradox style though, it's come with plenty of bugs across all platforms. On Linux specifically, it will repeatedly pop up error message boxes. You need to tap the ignore all button to continue the game, otherwise (in my testing) it keeps taking focus away from the game. A bug has been reported on this. Until they solve this, I would wait on it.
If you don't own Surviving Mars it's available for Linux from Humble Store, GOG, Paradox and Steam.
Update - after the article was published Paradox Interactive made Surviving Mars free to claim and keep on Steam until September 8th at 7PM CEST / 5PM UTC.
Some you may have missed, popular articles from the last month: