Totally Reliable Delivery Service is a comedy physics game from We're Five Games and publisher tinyBuild about terrible package delivery couriers.
You and up to three others (you can play solo) can join together to deliver some packages by land, air, sea and any possible way you can come up with that might possibly get a package delivered with odd machinery, useful gadgets, and the wonders of physics to reliably deliver packages to their destination.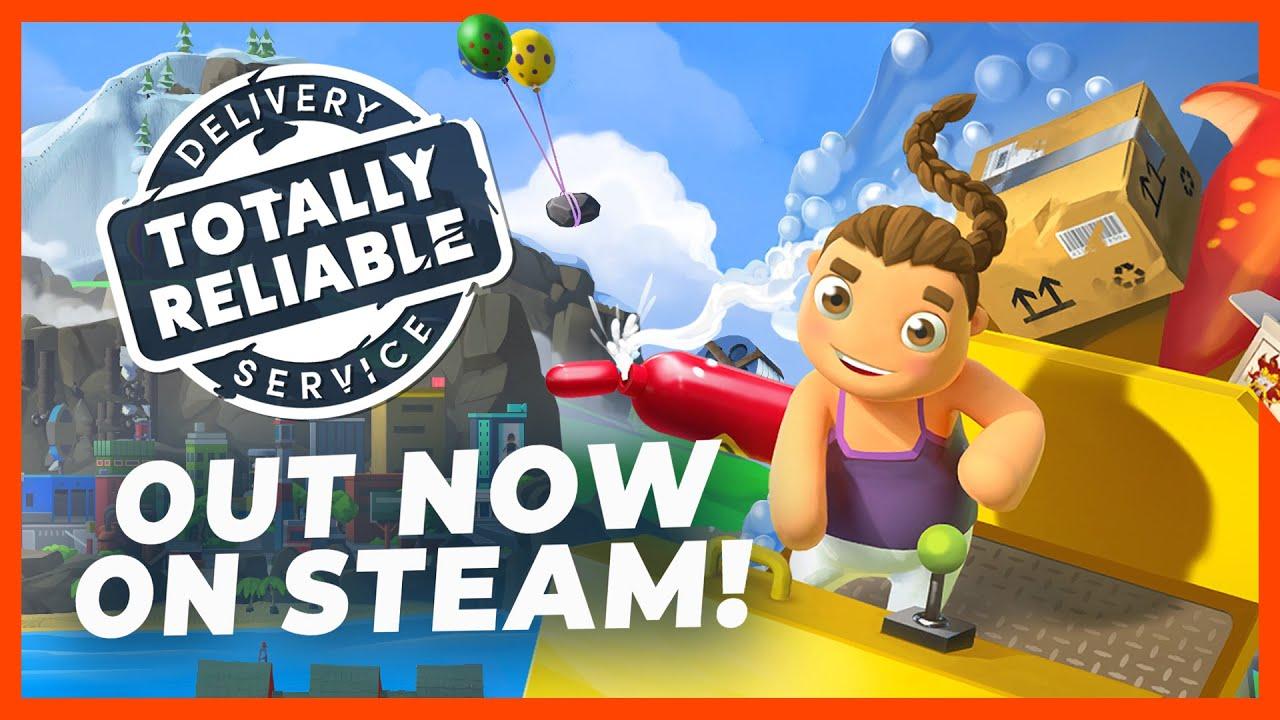 Features:
Play with Friends - Go at it alone to ensure the safety of your deliveries, or join your friends and put your teamwork to the test through our local and online multiplayer.
Controlled Noodly Chaos - Unpredictable ragdoll physics meets snappy platforming. Sprint, leap, dive, and grapple with ease, but collide with something and you'll be knocked out cold!
Many Zones to Unlock - The game world is huge! Earn money through making deliveries to unlock new zones with new delivery routes, vehicles, and cosmetics. Ever do a delivery onto a moving blimp?
A World of Distractions - Take a break from deliveries and play around! The world is chock full of toys, vehicles, and machines that can be used for work or play.
Multiplayer Events - Want to take a break from your delivery work and see who from amongst your friends can get the highest score? Events include:

Hovercraft Derby: The last hovercraft standing wins. This is new technology so the fall damage might not be covered by your Totally Reliable work insurance.
Windy Wings: Soar through the sky at the majestic Windy Butte and fly through the rings before the others!
Laser Barrage: Aliens are shooting lasers from their spacecraft... let's see who can last the longest without getting shot. Remember your safety helmet.
Teddy Hunt: Work as a team and find all the hidden Teddy bears as fast as possible!
Booster Club: I heard there was a game where you had to push a ball into a goal with a sports car. Now with fire extinguisher boosters!
Quite a good laugh this one. The physics systems come with some obvious frustrations, as they all tend to do but with the right people together it's pretty amusing. A bit rough around the edges perhaps in some places but still worth taking a look if you like these more casual-fun games.
You can buy it from Humble Store and Steam.
Some you may have missed, popular articles from the last month: