Up for a challenge and love to problem solve? Team up with a friend in co-op or do it alone in Escape Simulator out now. Developed by Pine Studio, the same team that created Faraway: Puzzle Escape and SEUM: Speedrunners from Hell.
Escape Simulator is a first-person escape room experience - designed with input from real-life escape room operators. Playing solo or via online co-op, players must puzzle their way through a quirky collection of interactive escape rooms, putting their wits (and teamwork) to the test.
It was previously shown off during the Yogscast's TinyTeams Steam Festival where it was a "Festival Favourite" and it also made it to the finals in the Digital Dragons 2021 "Indie Celebration" event too.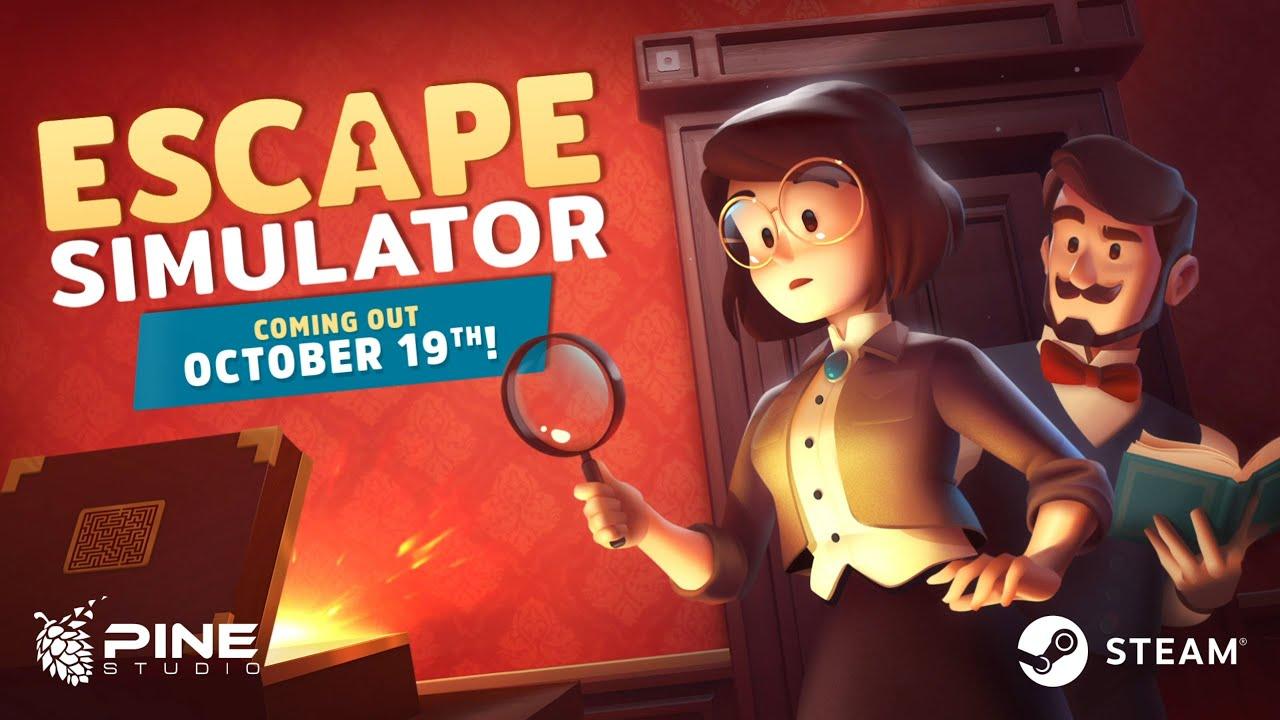 "We designed Escape Simulator to be the ultimate escape room experience" says the game's team lead, Tomislav Podhraški. "It's got everything you'd expect from a top-notch IRL room - challenging puzzles, wacky props, secrets, and lavish decor. But it's also got some special things you could never do in a real-life room! Players can smash stuff, gather clues in zero-gravity, and play together even if they live thousands of miles apart. Plus, users seem to love wreaking havoc and making a total mess. So, I guess you could say it's the best of both worlds."
Game Features:
Solve puzzles - Face 15 interactive escape rooms, spread across three weird and wonderful location-packs: "Labyrinth of Egypt", "Adrift in Space" & "Edgewood Mansion".
Team up with friends - Every Escape Simulator room supports online co-op, and are designed to be best played by 1-3 players. Join forces with friends to test your teamwork & tackle puzzles together. Two heads are better than one!
Powered by the community - Use our level-editor to build your very own *dream* escape room. Or dive into a whole world of unique custom-rooms, built by our wonderful community.
Dress to impress  Wear silly hats, customise your character & don a series of themed outfits, tailor-made for each puzzle environment.
Cause chaos - Smash vases. Melt locks. Rearrange the furniture. Make a mess! If it's not nailed down, you can pick it up (and inevitably throw it at your friends).
Usual price is £11.99 / $14.99 / €14.99 with 10% off until October 26. Available on Steam.
Some you may have missed, popular articles from the last month: