Developed by LuGus Studios who are known for Liftoff: FPV Drone Racing, Midnight Protocol is all about becoming a hacker who recently got doxxed and has been targeted for blackmail by a shadowy branch of government.
Played entirely with your keyboard, Midnight Protocol is pretty much a game about revenge. You were arrested after your details got leaked, let go due to a lack of solid evidence and now you're jumping right back into the hacking game which is against your parole but that's not going to stop you. It's a game that blends together a turn-based hacking feature, style-wise that part looks like something out of the modern two Deus Ex titles with a bunch of narrative drip-fed to you through emails and other sources.
A lot more atmospheric than I was expecting. LuGus Studios did a fine job crafting an experience that will suck you in. Unlike some hacking games, it feels quite a bit more action-orientated. Even though there's a bit of typing involved, it doesn't overdo it to actually keep your attention. The commands you use to progress through the hacking missions are all simple too, with TAB autocomplete to make it easier.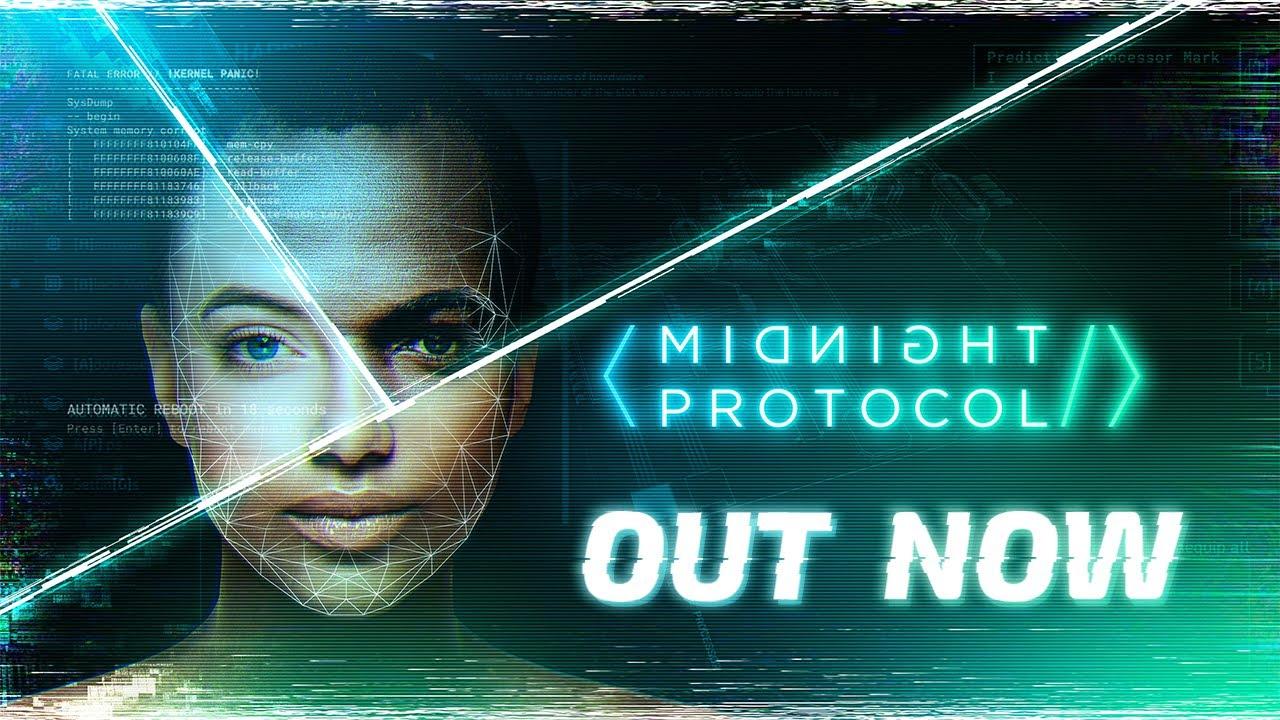 Features:
> HANG YOUR [H]AT

Will you respect others' privacy and bank accounts, or leave no stone unturned? Midnight Protocol allows you to play as the hacker you want to be. Help the police track down a rogue hacker, or blackmail a desperate husband trying to recover… dubious pictures. Gain black, grey, and white hat reputation to change the direction of the story based on your choices.

> I[M]MERSION OVERLOAD

Midnight Protocol's design focuses on immersing you in a world of digital warfare without complicated hacking mechanics. Your keyboard is your weapon, type commands to eliminate or evade security programs, letting your keystrokes become part of the soundtrack.

> NICE [D]ECK

Cracking a digital safe or extracting classified data requires careful planning. Pay the troll toll, use digital jackhammers, cloaks, and daggers to combat cybersecurity. Buy new programs or hardware on the black market, and customize your deck to fit your playstyle.

> DI[S]TRACTIONS ABOUND

Take on dozens of sidequests filled with easter eggs and references, gather additional intel on your targets before you start a mission, and play some hacker chess to wind down. Midnight Protocol is jam-packed with optional missions, providing hours of additional content.
It took a little while to get past the idea that it was Deus Ex hacking on steroids but once you're over that, you're in for a pretty good hacking adventure here. Midnight Protocol actually gets really entertaining when you're in some later levels, once you're through the initial set of basic levels to teach you about what you're doing. Jumping through different nodes, setting up abilities on them to drain money into your account, all pretty slick. Looks great too.
Available to buy from GOG and Steam. Note: the Linux release on GOG is coming a bit later.
Some you may have missed, popular articles from the last month: