Turn tiles, spread across the board and hopefully capture all of the tiles before your opponent does. Hexteria is a game of tactics and constant thinking plus it's rather good. Note: copy provided via our Steam Curator.
A very simple concept, all you do is take it in turns to rotate a hexagonal tile with an arrow on it, the direction the arrow points will spread your colour to other linked tiles. All you have to do is take over all the tiles coloured in by your opponent.
It can be surprisingly difficult because even though each match has the board set, the way it plays out can be different each time, it all depends on the first couple rotations which really gives it the unique feel.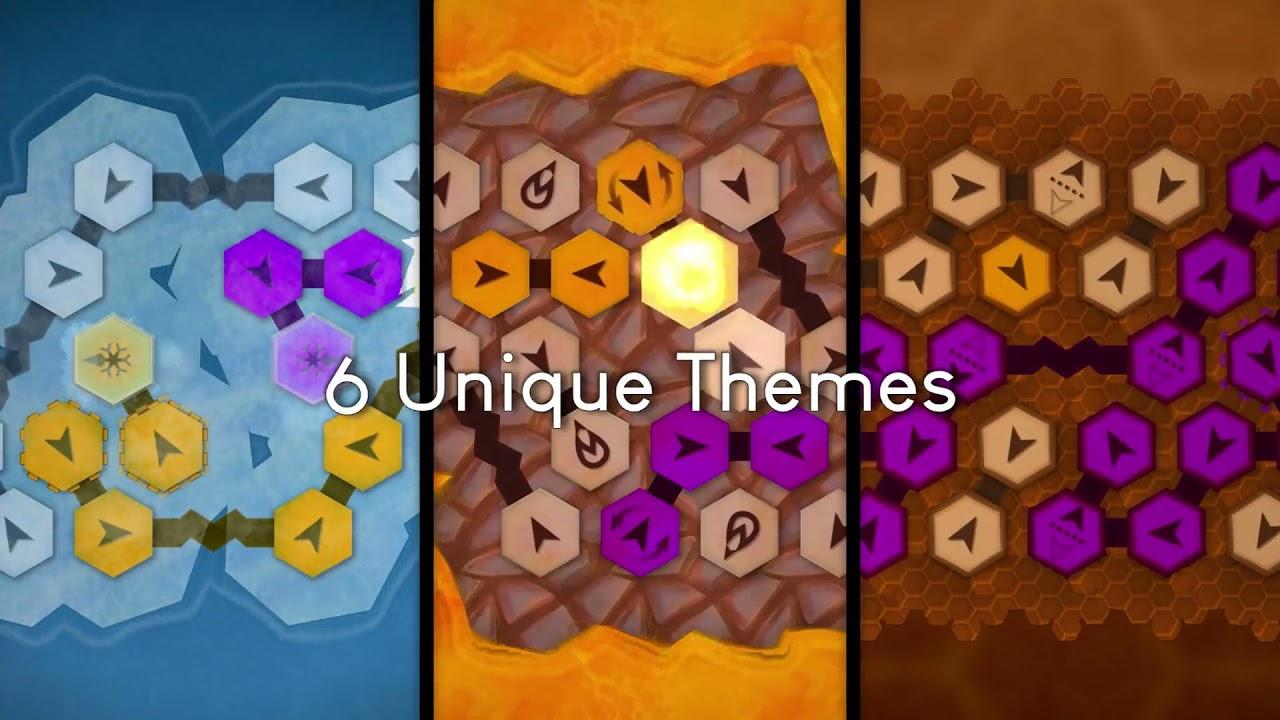 With a full single-player campaign that gives you little challenges for each of the 42 levels, it's certainly not short on replayable content. There's also the versus mode which you can play against the AI in random maps, you can play online with up to 6 people and there's even a level editor.
It does mix in some special tiles too that helps to keep it fresh. Some point in both directions to capture more, some rotate a different way, some tiles require other tiles to be pointed at both ends and more. There's a huge amount to like about how well done Hexteria is for such a simple basic mechanic that keeps me wanting more from it. I'm going to enjoy this for some time to come.
Game Features:
Online and Offline Multiplayer for up to 6 players
Single Player Campaign with 42 levels
Use the Level Editor to create, share and play your own levels
AI controlled players with 4 difficulty levels
Unique challenges which will grant you 5 different powerups!
The only issue I had in my playthrough is that setting it into fullscreen turned it black, this has been reported to the developer. Other than that it worked fine. If you like strategy games it's worth picking up, especially for the multiplayer too which can be a lot of fun
Don't sleep on this one. You can buy it on Steam.
Some you may have missed, popular articles from the last month: