Paradox sure are busy with recent announcements including the Stellaris: Aquatics Species Pack, Europa Universalis IV: Origins and now Hearts of Iron IV: No Step Back which releases November 23.
"With new alternate history paths and game systems, this eagerly awaited add-on presents new challenges for fans of Paradox Interactive's best-selling grand strategy wargame. The centrepiece of No Step Back is a series of new National Focus Trees, giving players many new ways to imagine the course of World War II in Eastern Europe. Major nations have been entirely reworked to offer unique challenges and original histories."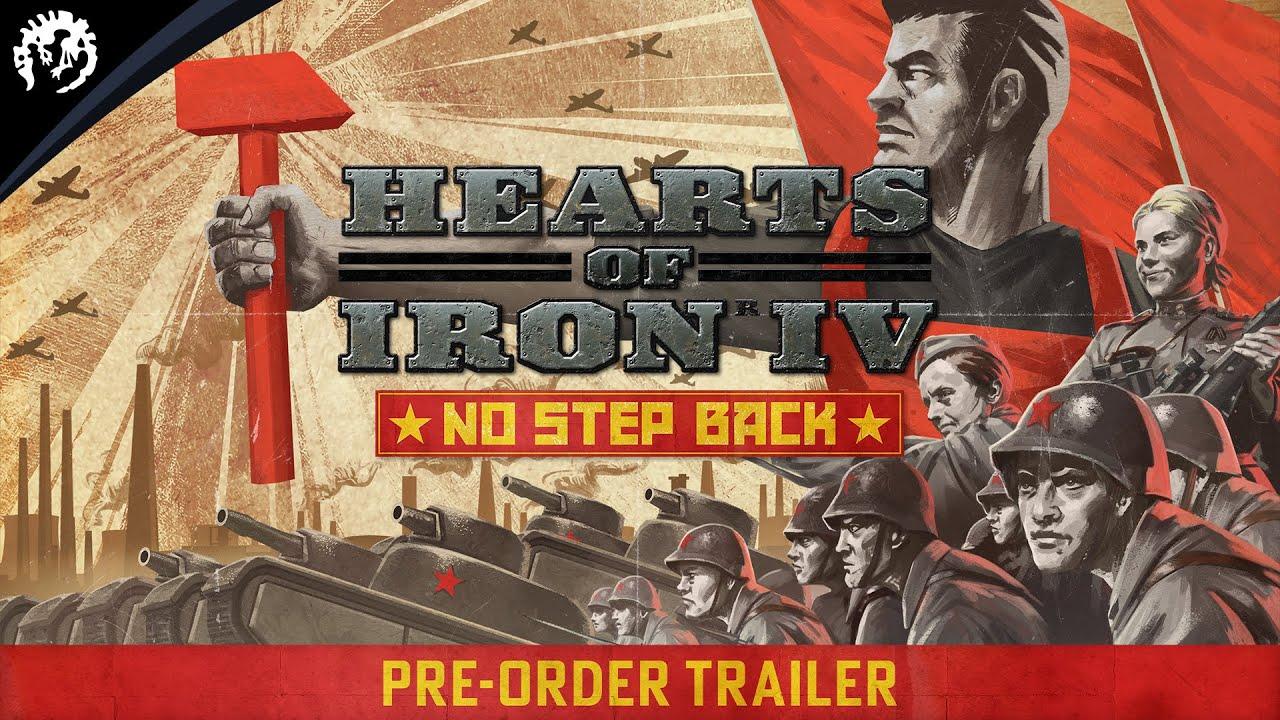 Features will include:
New Soviet National Focuses.
New Polish National Focuses.
New Baltic National Focuses: Shared alternate history paths for Estonia, Latvia and Lithuania, as well as unique paths for each.
Army Officer Corps: Build a general staff, drawing on the talents and expertise of available officers to take advantage of changes in technology and tactics.
Army Spirits: Emphasize certain characteristics of your military arms, adding general bonuses to certain units types or even aiding division design.
Supply System Updates: Scorched Earth tactics, floating harbors and special supply units added to the logistics system.
Tank Designer: Design your own armored force using modules prioritizing speed, gun power, armor or even production cost.
Railway Guns: Commission the grandest, most prestigious of artillery pieces, uniquely designed to deal with entrenched foes, and fortified positions.
No Step Back will be priced at $19.99 /15.49 / €19.99. Additionally, if you decide to pre-order the expansion Paradox will throw in a musical treat with a new arrangement of the Soviet wartime folk song Katyusha, originally composed before the war, and named for the celebrated Red Army rocket launchers. They also provided some behind the scenes recording footage.
You can buy Hearts of Iron IV on Humble Store and Steam.
Some you may have missed, popular articles from the last month: