Ready to sweat a little? Jump into the bleak fantasy world of the VR-exclusive Warhammer Age of Sigmar: Tempestfall. Note: key provided for us.
A new release from Carbon Studio, in Warhammer Age of Sigmar: Tempestfall you carry the mighty powers of a Lord-Arcanum to deliver justice through the Realm of Death. Defy the odds in challenging battles, outsmart the dark forces, and grow your power by upgrading your magical weapons to gain an edge in combat.
Played on Linux with the Steam Play Proton compatibility layer, it's mostly smooth Warhammer melee action. Currently with Proton Experimental (Proton GE did not work at all) the main issue is small videos not loading, like the tutorial videos but it doesn't really detract from the overall experience, thankfully as the developer also explains with text below each video. As with any newer game running through Proton, there was some stuttering while building up a shader cache too, hopefully as more people play it this will be less of an issue for Linux VR gamers since there will be shaders to download from Steam.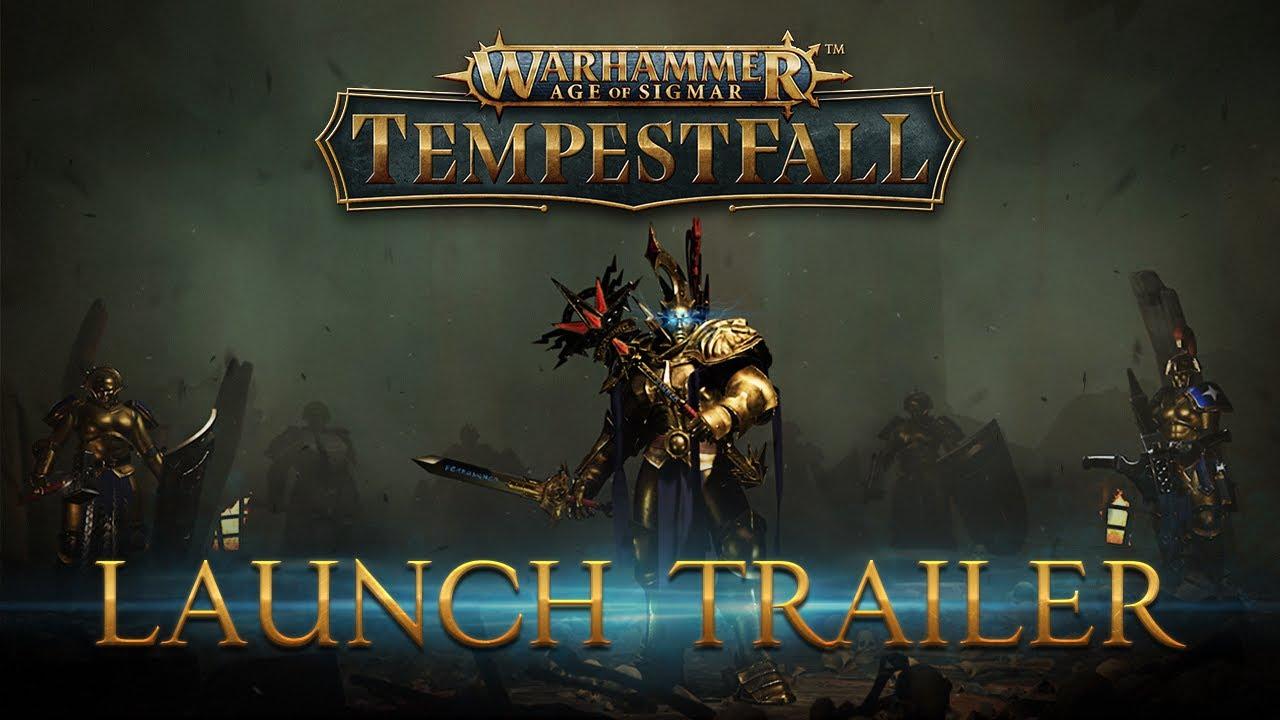 Game Features:

VR-exclusive action-adventure game set in the Warhammer Age of Sigmar universe
Wield iconic weapons of a Lord-Arcanum to combat forces of Nighthaunt
Immersive motion-based melee and magic combat system
Search for pieces of Sigmarite and ancient scrolls to enhance your weapons' abilities
Full story campaign set in the realm of Shyish following the Necroquake
A few problems with the game are apparent from the tutorial, with the spell system not really working particularly well, something that other players have been complaining to the developer about too. The developer is aware, and seems to have put in a prompt to actually skip the spell tutorial…not a big show of confidence there. Unfortunately if you don't use the skip prompt, it then just gets stuck in the tutorial. In actual gameplay, the spells seem to work slightly better but still not constantly - there's just major problems with the spell system overall.
Thankfully, the game makes up for a few of the issues with the world exploration and overall combat. It is pretty fun being able to grab certain skeletons and tear them apart to then throw at other enemies. You also get to block enemy attacks with your own weapons, parry them by hitting their weapon with enough force when they attack and generally do plenty of demon slaying. Combat feels about on-par with Until You Fall, a bit more interesting though with the enemy movement and different enemy types. When the spell actually system works, it opens up some fun combo options too, like climbing a rope above enemies holding on with one hand, to let off a spell below with your other hand.
The world is damn creepy, with massive bones from ancient creatures appearing out of the ground and the voice-over work that accompanies you is quality too. When exploring you can find memories from fallen people, which gives you a suitably harrowing voice-over of someone in trouble.
Graphically it looks pretty great too, it's going to be difficult for anything to live up to the likes of Half-Life: Alyx of course but it's good enough to allow you to be absorbed by the thick atmosphere.
It's playable in a reasonable small space too, as long as you have enough room to swing your arms around with a few different movement options. So if you're worried about not having a large play area, this is one where it's not a big deal, I was able to play mostly standing on the spot.
The developer has promised to keep looking at feedback and patch up the game, with a first update already out that looks to address a few issues that I was able to remove from noting here so that's nice to see but they still need to make big improvements to spell casting system and the tutorial.
Right now, I don't want to dive too far into it until the spell system is fixed up, I'll take a re-look when that happens as it feels like you're going in handicapped and it's not the full intended experience. There's also a Hardcore mode coming soon that could be worth checking out when it's done. They've got what looks like a pretty good VR game here and if they made all parts work properly, it would be great.
Available to buy from Steam.
Some you may have missed, popular articles from the last month: