Point and click adventure fans will be happy as the complete The Blackwell Bundle is now supported on Linux.
Wadjet Eye Games went back and upgraded all entries in the series to either upgrade the existing version and fix Linux issues, re-add Linux support or add new Linux support. On top of that, each game in the series also had an update to fix other reported issues.
"In the Blackwell Legacy, you are introduced to Rosangela as she meets Joey Mallone for the first time and is called upon to investigate a series of mysterious suicides at a local university. An enigmatic killer and a string of seemingly unconnected accidents set the background for Blackwell Unbound. Blackwell Convergence will have you investigating a film premiere that hides a bloody past. In Blackwell Deception you'll investigate why the customers of various street psychics seem to die under very mysterious circumstances. And finally, in Blackwell Epiphany, you will find out the true reason why Rosa became a medium, and her ultimate destiny."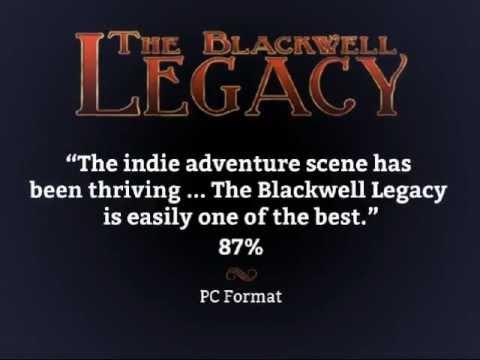 The full bundle can be seen on Steam containing:
The Blackwell Legacy
Blackwell Unbound
Blackwell Convergence
Blackwell Deception
Blackwell Epiphany
Some you may have missed, popular articles from the last month: