You'll soon be throwing cards around and defeating monsters with ease, as Slay the Spire now has proper Steam Input support so it's ready for the Steam Deck. In the new announcement, developer Mega Crit Games mentioned the use of the steamworks4j project to help with this.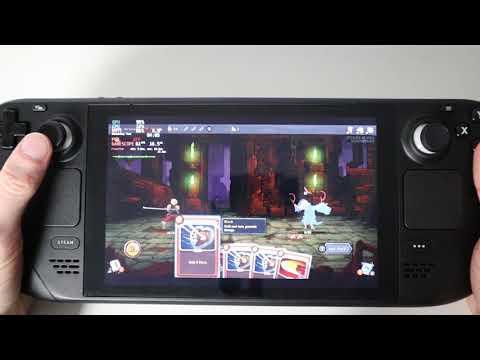 I did have a bit of quirk here though. Initially, no gamepad input registered at all. Their official config also doesn't yet actually show up in the Steam Input configurator. I managed to get it to load onto the Deck by tapping the link they included in the news post, waited a while and eventually the official config loaded from the link. After that though, it still didn't work.
By default, Slay the Spire uses Proton 7.0-1 on Deck. So I swapped between the three options of the Steam Linux Runtime, where the Native version didn't even launch. Swapping over to Proton Experimental and…gamepad input suddenly fine. Swapped back to Proton 7.0-1 default and…still fine. Seems like there's still a few Steam Input quirks on the Steam Deck. But at least now, and likely by the time more ship out, the official config will be properly loaded in.
What I can tell you is that wow — Slay the Spire feels absolutely brilliant on Deck. Fits perfectly with the Deck gamepad controls, which will benefit everyone of course who wants better gamepad support for such an incredible game.
One bit they do need to improve is the save and quit option during a run. It uses the A button, but that's also how you interact with options which gets in the way. They likely forgot about that. If they just set it to X, it would be fine.
In other news, the Downfall - A Slay the Spire Fan Expansion got its own dedicated Steam store page for a wider release.
Slay the Spire is available on Humble Store and Steam.
Some you may have missed, popular articles from the last month: